Where do smartphones go when they die?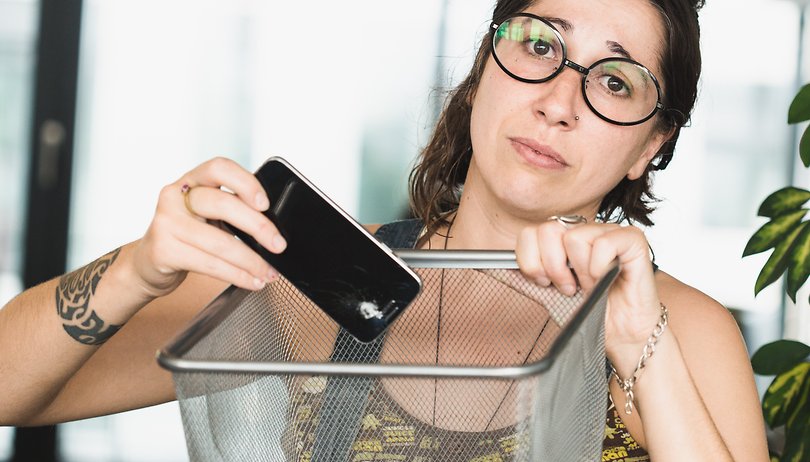 Built-in obsolescence and the rapid development cycles of consumer electronics mean that global e-waste is growing at a rate of around 4-5 percent every year, with 2014 seeing 41.8 million tonnes (metric) generated. But when our smartphones grow old and pass on, where do they pass on to? The answer finds us on the doorstep of a socioeconomic and ecological disaster.
What use is an old smartphone?
Smartphones contain all manner of recyclable materials, but they also represent a small fraction of a much larger picture. Discarded consumer electronics – from refrigerators and monitors to lamps and toasters – represent a literal gold mine of materials to be harvested.
The amount of gold hidden in the e-waste generated worldwide in 2014 was roughly 300 tonnes, which is equal to 11 percent of the global gold production from mines in 2013. But gold is only one of a number of valuable materials and precious metals to be found in electronic goods – there is also a wealth of plastic, iron, copper, aluminum, silver, palladium and platinum.
The 41.8 million tonnes of e-waste created worldwide in 2014 was estimated to be worth around $44 billion.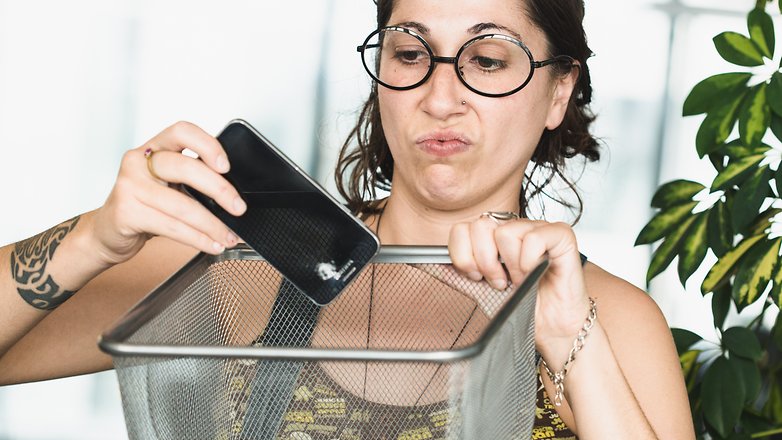 Who's recycling?
The US accounted for almost 17 percent of global e-waste generated worldwide in 2014, amassing 7.1 million tonnes of discarded electronics.
There are four different ways this waste is dealt with:
Official take-back systems, which ensure local and environmentally-friendly recycling
Disposal in mixed residential waste; meaning it is either incinerated or dumped in a landfill
Collection outside of official take-back systems – through private companies – who trade it freely (including exporting it to developing countries)
Informal collection, resulting in export to, and recycling in, developing countries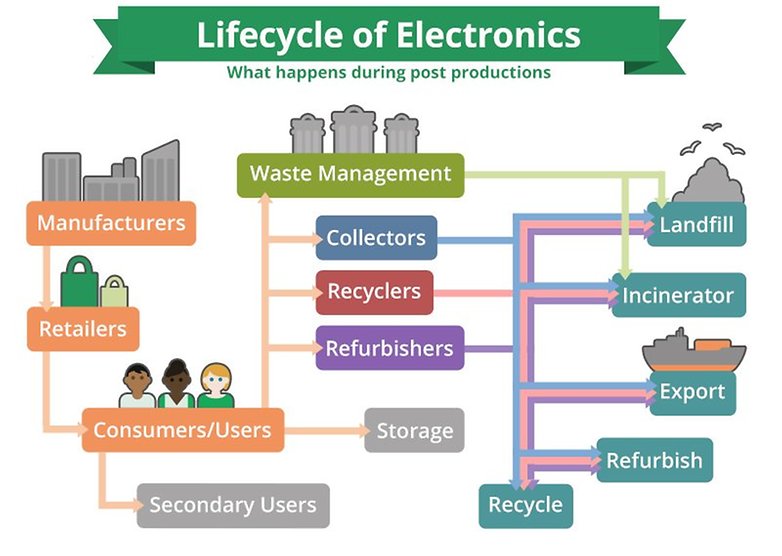 Of the 7.1 millions tonnes of e-waste generated in the US in 2014, it is estimated that between 12 and 15 percent was collected through official take-back systems to be recycled through state-of-the-art facilities. No official figures account for exactly what happened to the remaining 85-88 percent, but it was undoubtedly a mix of the remaining three options, with anywhere between 50 and 80 percent of the e-waste collected for recycling in the US ultimately being exported.
Note: all figures in the preceding sections comes from this United Nations University report.
Why export e-waste?
Generally speaking, it is more profitable to export e-waste than it is to recycle it in state-of-the-art facilities.
Consumer electronics not only contain valuable materials, they also come laden with hazardous materials, and the two must be separated. Up to 60 elements from the periodic table can found in complex electronics, and these include toxic heavy metals, such as mercury, lead and cadmium, and chemicals, such as chlorofluorocarbons (CFCs) and flame retardants, which can release highly toxic dioxins when burned.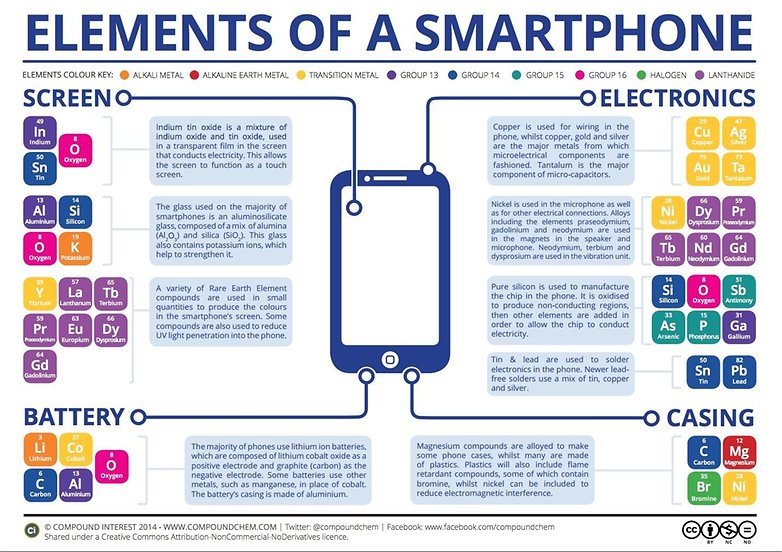 In their various forms, these hazardous materials can cause damage to the central nervous system, kidneys, brain and to developing fetuses, and many are recognized carcinogens or produce them when burned.
To handle this waste requires either high-tech facilities or people willing to expose themselves and their environment to the immense risks. The latter option is cheaper and readily available in developing countries. Indeed, if you work in the business, exporting e-waste often pays twice: you get paid to take the waste off people's hands and again to export it.
In 1989, the Basel Convention was born. This international treaty was designed to place limitations on how developed nations export hazardous waste to less developed countries. An amendment was made to the treaty in 1994, proposing a total ban on the export of hazardous waste from more developed nations to less developed ones. At the moment, the US and Haiti are the only two nations, out of a total of 183, not to have ratified the amendment. The EU has fully implemented the Basel Ban into its Waste Shipment Regulation, making it legally binding for all member states. The US, however, retains lackluster e-waste disposal legislation.
Despite an increasing amount of state legislation on the subject, the only federal legislation to date is the Resource Conservation Recovery Act (RCRA), which is profoundly punctured by loopholes and exemptions, all but encouraging the export of hazardous e-waste, which primarily ends up in developing countries in Latin America, Asia and Africa.
What happens abroad?
The developing world is littered with the unfortunate evidence of unchecked e-waste recycling.
In India, there is no legislation overseeing how e-waste is handled. This results in 95 percent of the hazardous materials coming into the country being sorted and recycled in urban slums.
The methods of recycling e-waste in these environments are rudimentary and often conducted by children. Acid baths are used to strip heavy metals from circuit boards, and components are burned in the open, producing toxic fumes. When recovering precious metals from e-waste, the residual acid and toxic heavy metals are left out in the open to seep into the soil, groundwater and air, or dumped in nearby rivers, contaminating the environment for years to come.
In urban slums, the consequences of e-waste recycling can be catastrophic. Agbogbloshie, in Ghana, is the second-largest e-waste processing area in West Africa. There, the soil has been measured to contain lead levels as high as 18,125 ppm, far above the US EPA standard of 400 ppm. Lead is non-biodegradable and will persist in the environment as dust indefinitely. It will be filtered into the biosphere, poisoning wildlife, and breathed and ingested by humans, proving especially dangerous to young children, as it interferes with the development of the brain and nervous system. The effects of lead poisoning include mental disabilities, coma and death.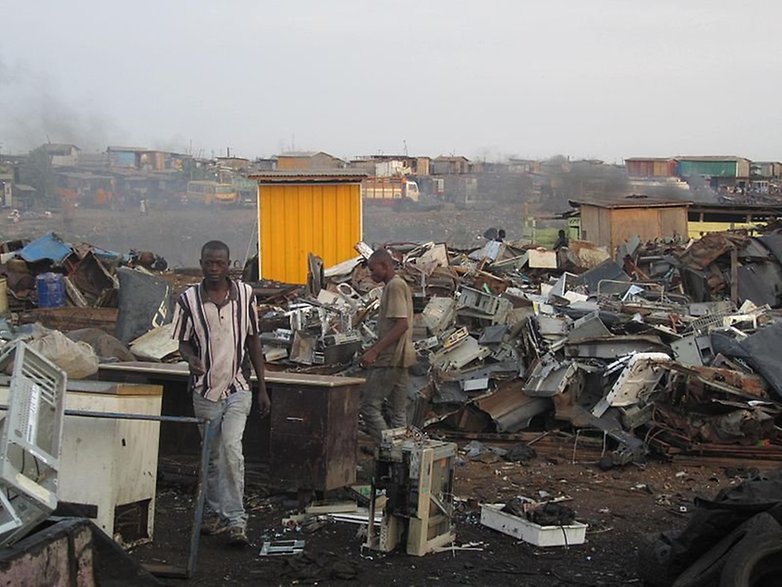 In China, samples taken along the Lianjiang river, downstream from an e-waste processing area in Guiyu, found the water to contain levels of heavy metals almost 200 times the World Health Organization's threshold for safe drinking water, as much as a year after the practice of burning wiring and eroding circuit boards with acid had ceased. Soil samples were no better, indicating serious pollution and health risks.
What can be done?
US Federal law needs to more stringently regulate the export of e-waste, and acknowledge the hazardous nature of the material. You can write to your Congressional Representative and demand the US ratify the Basel Convention, along with the Basel Ban amendment.
Dispose of your old smartphones and electronics through e-Stewards certified take-back schemes and with recyclers. Some manufacturers, most notably LG, offer free take-back schemes that are e-Stewards verified. You can contact other manufacturers to demand they do the same.
Luxury goods, like smartphones, enhance our lives, but they have the potential to hurt others, and we must take responsibility for the impact that the waste generated by these devices can have on people and the environment. The problem is not a short-term one, and we must start work now to prevent the problem from escalating further.
Do you recycle your old electronics? What else do you think can be done to combat the problem of e-waste? Let us know in the comments.