 What does your smartphone cover case say about you?
Your smartphone home screen, like we say in our past report, is like a peep hole into your personality. The same could be said for the protective casing that you've chosen, which is also an identification of who you want to present yourself as. After the study we undertook about the various home screen stereotypes, it's now time to check out what your cover case has to say about your character. Whether you're the Playboy bunny teenie-bopper, the hipster, the hoity-toity swankster, the belt-holder type or mother nature's child, at the the end of the day, it's easy to recognize all of types. What does your smartphone case say about you?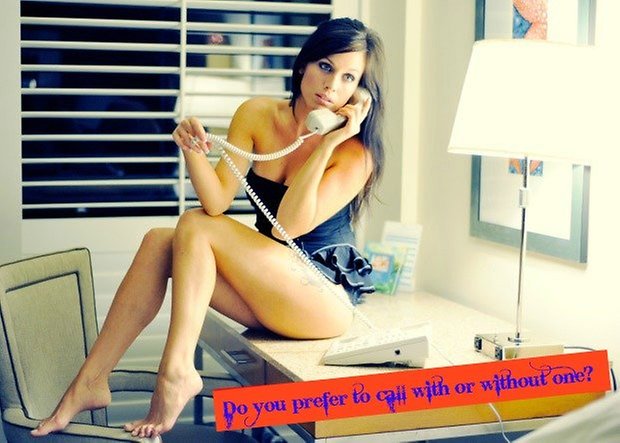 Mother Nature's Child
You love freedom and like to keep it real, whether it be regarding hairy armpits or your smartphone! You love keep your phone ''au natural'' and cover-free because it just feels so much more ''organic''. Truth be told, you're the only type who actually really takes advantage of the headset's manufacturer design. According to your lifelong philosophy, you aren't high maintenance and that goes for your smartphone as well. Living on the edge is your motto. Who cares if it drops? That's what tape is for. At some point in time you can send your kids Rainbow, Star Dust and Unicorn to go work for you so that you'll have enough money to get the Samsung Galaxy....S16.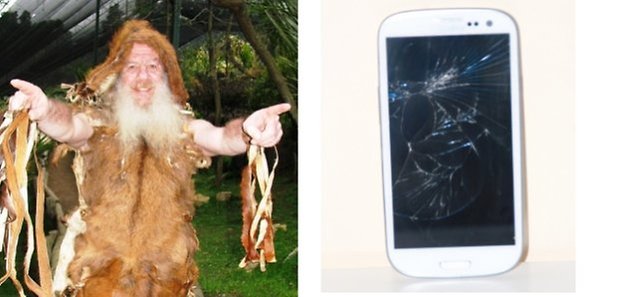 The Playboy Bunny Teen
You haven't yet reached the age of 18, but you're young, happy and live for today. Your passions include fake tans, looking absolutely fabulous all the time and Justin Bieber. Also, as a Paris Hilton mini-me, you are convinced that sticking rabbit ears, devil horns, penguin fins or bunny tails on your case will perfectly show off your own individual personality. If there's something that could describe you and your life, that would be ''YOLO'' or whatever other term is now all the rave.
At the moment, you're living your teen years to the motto of the Lana Del Rey Song ''Young and Beautiful'' but in three or four years when you look back at old pictures you will differently shake your head and say ''what was I thinking?'' By that time, your playboy bunny case will have landed in the garbage long ago.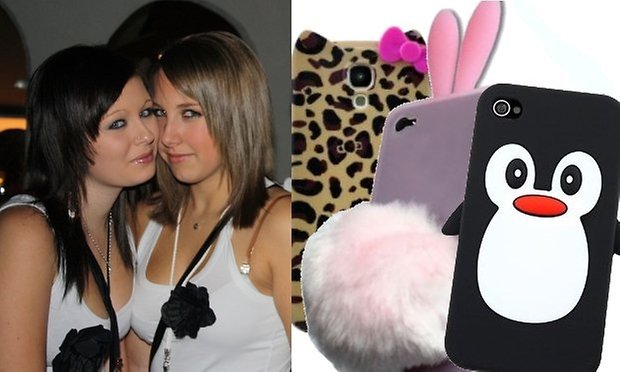 The Retro Hipster
It's important for you show the world how ''oh so 90s'' you've remained (even if you were born in 2000+). That is precisely why you decided to deck yourself in retro technology and your phone looks more like a game boy, NES controller, a cassette or any of these praised objects that you cling on to for dear life. If your hair looks like you last washed it in the 90's and your pants are tight and full of holes as if mom bought them for you when the Backstreet Boys were cool, then shouldn't your expensive smartphone also need to play the part as well? I guess authenticity does have its limit after all.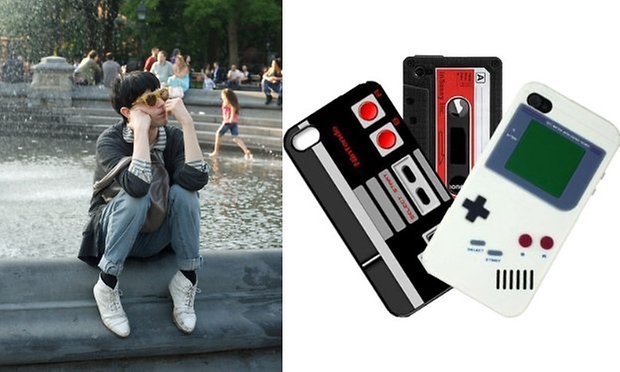 The Hoity-Toity Swankster
For your smartphone case, it must absolutely look as if something died first because for you this signifies something deep, meaningful and of high-value. Whether it be the big anaconda, the American buffalo, the Bengal tiger or a baby robin, you aren't too choosy. And if there isn't an animal skin stuck to your phone, then you at least have some African diamonds from Wal-mart, sorry, Swarovski which are intricately sewn unto silk made from a million silk worms who had the honor to give up their lives for this noble cause. Thankfully, you aren't really that heartless like your case suggests since you actually only buy imitations. For the original stuff and the necessary material, you don't actually have enough money nor the callousness: that's your own little ''secret''.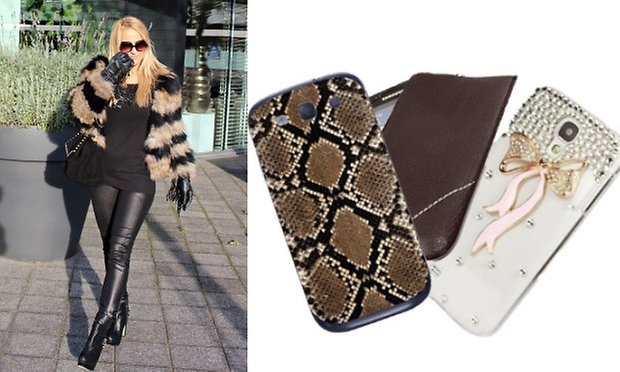 The belt-holder guy
Order and efficiency is the end all and be all for this dude. If we could take a time machine back a few years when you were still a young lad, you already had your Nokia mobile phone strapped onto your belt for safe-keeping. At the time you felt like John Wayne when in front of the mirror practicing flipping out your phone from your belt to your ear in one sexy and smooth move. As other kids in the bus laughed about your Batman-like belt packed full with phone, Swiss army knife, pen set and first aid kit, you thought it was quite the handy-dandy nifty thing. At the time, you already felt a little too old to be cool. Now you're the CEO of a company and nobody can laugh at your awkward ways.