This awesome chart shows you which smartphone manufacturer looks after you best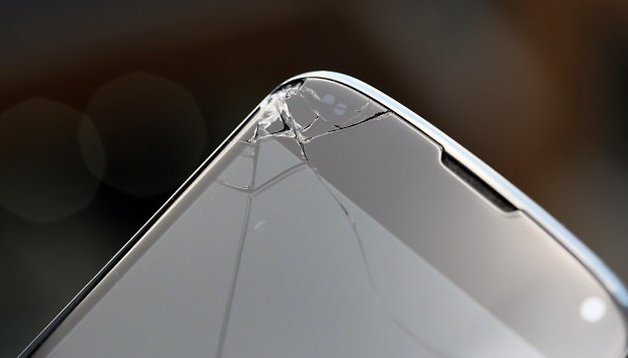 Try though you might to prevent your smartphone from getting damaged, there's a high likelihood that the second you take it out of that pricey protective cover it will slip through your fingers and shatter on the ground below. If that's the case, you want to know that the maker of that smartphone is up there looking out for you. HTC's chart compares its 'Uh-Oh' device protection plan with equivalent plans from Samsung, Apple, LG, Motorola.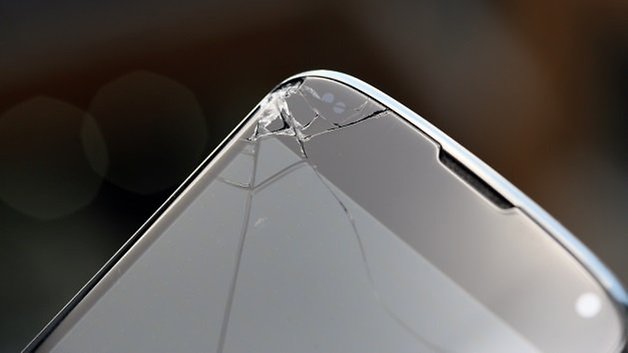 As you'd expect, HTC's 'Uh-Oh' program comes out pretty well next to the competition. The main advantage is that it lets you carry your one-year device protection over to a different network carrier, and also gives you 100 USD towards the purchase of your next HTC One phone if you go a year without making a claim.
But HTC doesn't dominate as much as you'd expect. Samsung and Apple also offer broken screen and water damage cover, but their protection plans last for two years instead of one. What's more, you can make up to three claims with Samsung, two with Apple, and only one with HTC. Apple is also the only company to offer its protection plan worldwide. HTC's Uh-Oh definitely offers the best value for money though, as the program doesn't cost a penny and there are no service fees involved.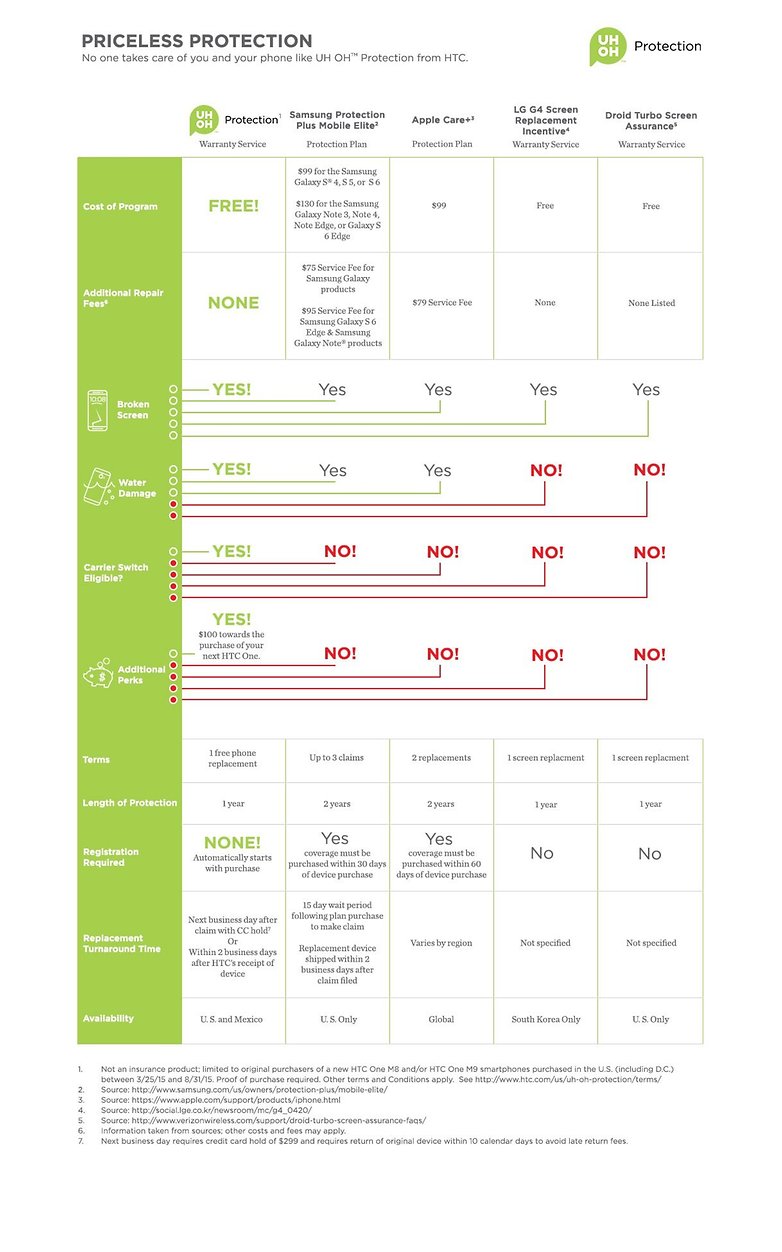 Have you smashed your phone and taken advantage of one of the above protection plans yet? Was your experience frustrating, smooth, traumatic? Let us know in the comments!