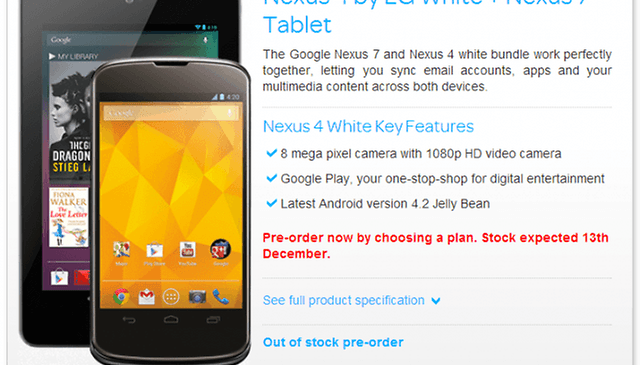 White Nexus 4 on Its Way?
While thousands of people are still waiting for their Nexus 4s to arrive due to a worldwide shortage, there's already rumors floating around TalkTalk, a Carphone Warehouse relative, that a white version of the phone is coming our way soon.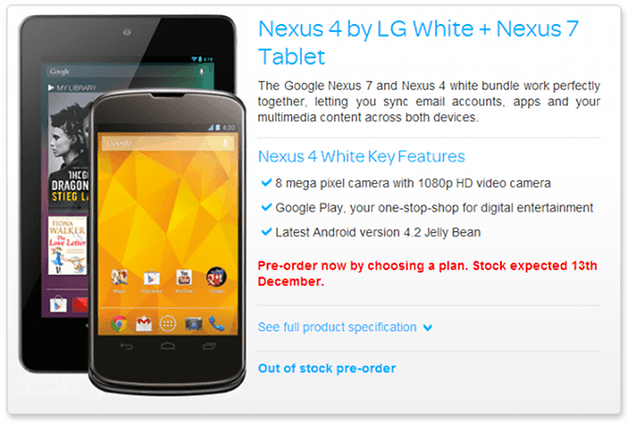 According to TalkTalk, the white Nexus 4 is expected to come on December 13th. Weirdly, though, the picture displayed is of a black Nexus 4, not a white one, so we wonder whether this was a photo mistake or if the phone's press shots just haven't arrived yet.
Another question: what will the futuristic back plate now look like...I wonder if the diamond studs will illuminate as well against a white background as they do against a black one.