White Nexus 4 Spotted In The Wild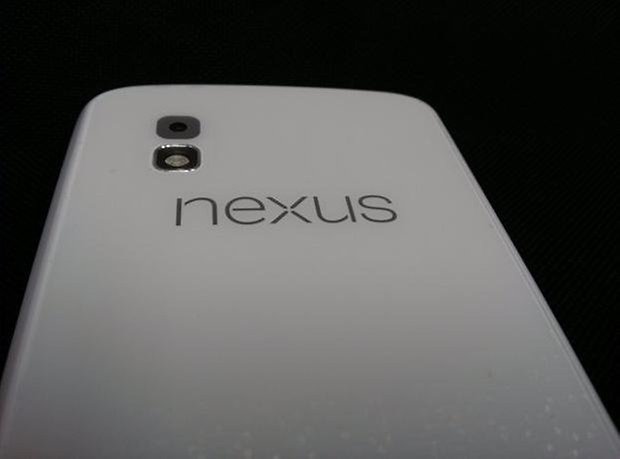 What does the Nexus 4 and unicorns have in common? Well, they both come in white, and there has been unconfirmed sightings each as well. I would say that the white Nexus 4 would be a whole lot more believable when it comes to materializing on this side of reality, compared to pushing your cart through Platform 9 ¾ in order to get a seat on a magical train that brings you to Hogwarts.
It seems that the Nexus 4 from Google (manufactured by the good people over at LG) have had quite a busy time in recent days, having been spotted on a Best Buy listing and making its way to North America and Germany. Well, here is a leaked image of a purported white Nexus 4 - a color that has not been made available for the device to date.
Of course, I would advise that you take what you see above here with more than just a grain of salt. Take the entire pinch if necessary, as it could end up being a one off prototype (hence not revealing the front part of the device), or it could very well be a dummy handset which would look a whole lot more realistic from the back as well.
Otherwise, we will not rule out the possibility of someone having way too much time on his or her hands, carefully and lovingly spray painting an existing Nexus 4 in white to fool the whole world, only to come up with a story on how the Internet was fooled in a post that will most probably be titled, "The Anatomy of an Internet Rumor."