Who needs the world's smallest 4G smartphone?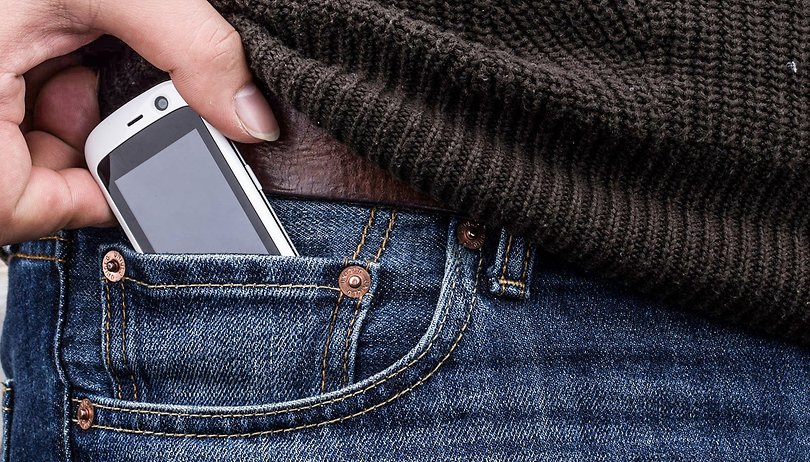 Another day, another Kickstarter "success" story. Launched at the beginning of May and already funded five times over its initial goal, you can now get your hands on the world's smallest 4G capable smartphone. The question is though: why should you?
To be honest, many, many years ago when I was looking to buy a new smartphone, one of my key purchasing criteria was that it had to be small. The Panasonic A102 seemed to fit the bill quite nicely as it was almost laughably small, but it appeared outside of my regular purchasing cycle so it wasn't really ever an option for me.
Now, project "Jelly" has easily smashed through its initial $30,000 funding goal on Kickstarter. Its core mission is to offer the smallest 4G enabled smartphone in the world - with a 2.45" LCD screen.
But, it seems like too little, too late. This smartphone would have been interesting in 2004. Why 2004? Well, what could you do with a smartphone back then? Phone calls and text messages. And possibly checking your calendar. No one would want to carry around a brick of a phone for just those three functions, so it made sense that smartphones around that time tended to be smaller.
Today, the world is quite different. Smartphones have become the center of our digital life. Emails, messengers, texts, Google, entertainment, photos, shopping, social networks, etc. Everyone is unique and diverse, and how we use our smartphones reflects that. Smartphones do not just have a single job anymore.
Along with battery power, discussing (arguing) about what the ideal smartphone size should be is one of the most popular topics when it comes to smartphones. Some people say that a 5.5 inch smartphone isn't big enough while others question the usefulness of these "phablets". How small should a smartphone be? Everyone has got their own opinion here. There are several good arguments for a smaller smartphone, such as one-handed use, jean pocket compatibility and weight. But one fact remains: the more tasks you require from your phone, the bigger the phone gets. That's why smartphones started getting bigger again, and why manufacturers are trying to get bigger displays into smaller frames.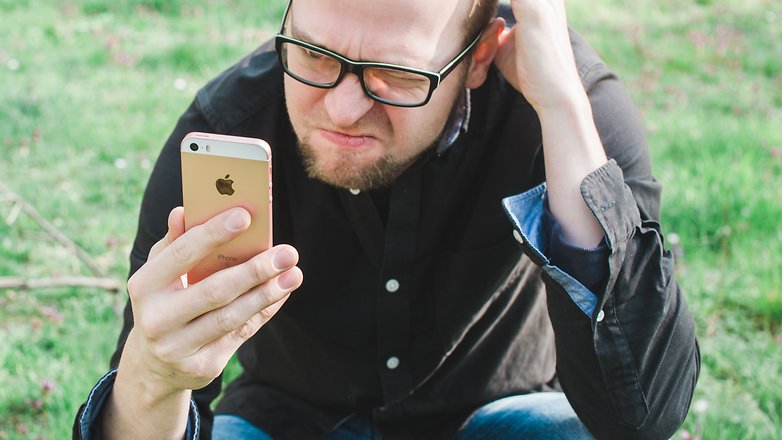 This trend is best observed with Apple's iPhone. The first iPhone had a 3.5 inch display. With the iPhone 5, the display grew to 4 inches. Two years later 4.7 and then to 5.5 inches. Even the "retro" iPhone SE still has a 4 inch display. You may ask why the iPhone is the best example here. Well, there are 2 reasons. When it comes to smartphones, Apple's product portfolio is very "straightforward" (especially if you compare it to Samsung's smartphone portfolio). Above all, Apple is very adept at registering existing and emerging trends, and manages to incorporate them into their smartphones with very little delay.
Today, it seems like consumers have settled for two sizes: 5 inches and 5.5 inches (give or take .2 inches). Apple uses these sizes, as does Google - and even Samsung has adopted them for its smartphones for years. Due to the fact that manufacturers are trying to achieve creating a bezel-less phone, 5-inch smartphones come across as quite "compact" these days.

So, why design a smartphone with a 2.4-inch display like the Jelly? It is said to be the smallest LTE-enabled smartphone. The spec list points to an entry-level smartphone with limited specs.
The Jelly phone is designed as a replacement for your "main" smartphone if you're travelling and don't want to switch out SIM cards, or just want a lighter and smaller alternative to your main phone. You could also use it as a 4G hotspot. But to be quite honest, due to the fact that there's several apps out there which aren't multi-SIM compatible, such as Whatsapp or Threema, I don't really see myself switching phones just to have a smaller one in my pocket. I don't see it as a justified trade off to have a smaller and lighter phone with a downgraded and limited user experience.
Ultimately, the title "Smallest 4G enabled smartphone" is a hollow promise. If you are looking for a compact smartphone to satisfy your everyday needs, look elsewhere.
What do you think? Is this the compact smartphone you've been waiting for? Could you see yourself buying it?