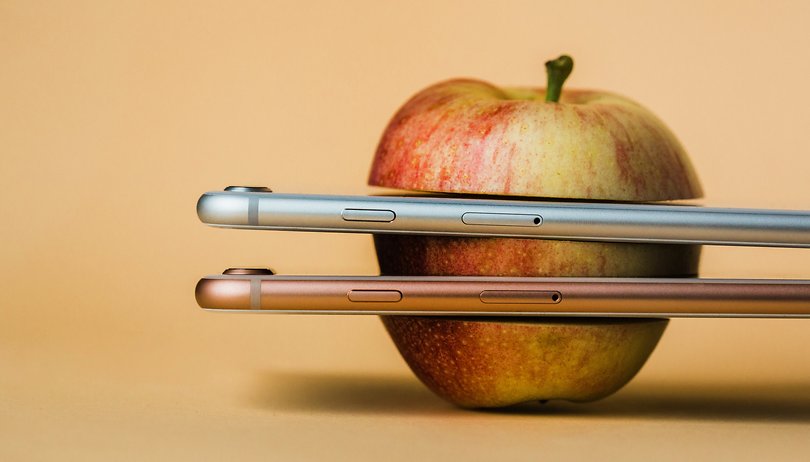 Why Android fans should care about Apple's iPhone event
Apple will present the next generation of iPhone's tomorrow at the Steve Jobs Theater, on its Cupertino campus in California. We'll be watching the event live to bring you the latest news. But why should you care?
Let me just say from the off, I do not understand the tribalism that exists in the smartphone world. This idea that Apple and Google are rival teams, and one must pledge their allegiance to one or the other is absurd. This is not professional sport. We are consumers, and these companies are competing for our hard-earned cash, nothing more. The best customers for billion-dollar (or trillion-dollar) tech companies are the ones who buy out of blind loyalty.
That said, up at the top of this page it says AndroidPIT, so why are we covering the Apple event at all? The truth is, even as an Android-focused media outlet, what Apple does matters to us, and it should matter to you. Whether we like it or not, it's hard to escape that fact that any new developments Apple shows us on Wednesday will probably come to Android phones in the near future. That is just the way this game works.
Case in point: the iPhone X notch
When the iPhone X launched in November 2017, it was not the first smartphone to feature a notch at the top of the display. Plenty of people will remind you that the Essential Phone, released in August that year, also had a notch. Not many remember the Sharp Aquos S2, though, which predated the Essential by a whole three days with its notched display. The iPhone X may not have invented the notch, but it is indisputable that it popularized it.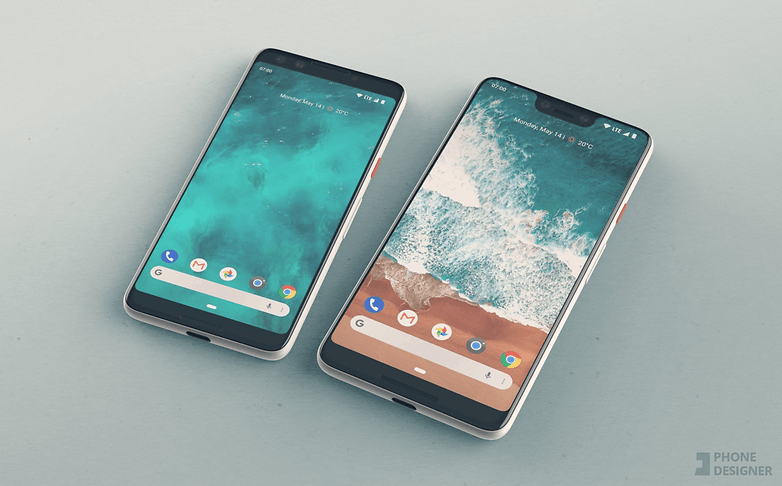 Just take a look at the Android market in the last 12 month or so. Everything has a notch. The LG G7, notched. The OnePlus 6, notched. Two of the most interesting phones to come out of IFA 2018 last month, the Motorola One and the Honor Play, both notched. The Pocophone F1 that is shaking up the business is notched. Barring the greatest ever trolling, the Pixel 3 XL will be notched, as even made by Google hardware is jumping on the bandwagon. Huawei is doing notches. Xiaomi, which let's just politely say 'takes a lot of inspiration from Apple', is notching everything. In fact, there's only really Samsung and Sony from Android's upper class that are not putting notches on displays these days.
When it comes to Android and iOS, it's a game of give and take
Forget the hardware for a second, and look at the software. Android and iOS are becoming more and more similar. Why? Because they are both 'inspired' by each other. Exclusive features baked into the operating system do not stay exclusive for long. Successful, innovative ideas are soon repackaged, reimagined or outright copied by whoever failed to think of them first.
I'm not going to play tit for tat here, those who feel the urge to do so can fight amongst themselves about who stole from who, but there are countless examples of parity forming between these two operating systems. Android Pay and Apple Pay, card-like notifications, gesture navigation, night mode, quick charging, facial recognition for unlocking, quick menus, app permissions and countless more debuted on one OS and later came to the other.
We all want to see creativity and innovation in the smartphone market but getting upset about which company got there first is futile. As an Android user, I'll be watching the iPhone launch with interest, and I hope to see something new from Apple. I don't care which company drives innovation, I just want to see what the future looks like.
Are you excited about Apple's iPhone event tomorrow? Let us know in the comments.