Why is Google fumbling around with Allo and so many different messengers?!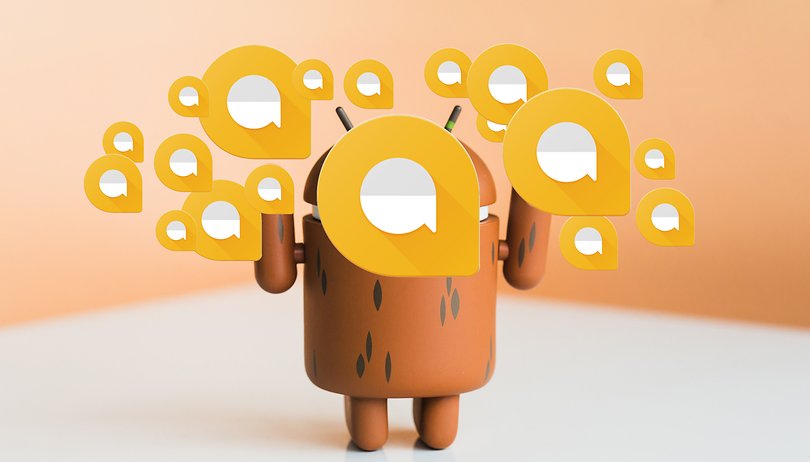 Allo, Duo, Hangouts, Hangouts Chat, Hangouts Meet, Android Messages: all these messengers have a place in Google's messenger strategy. But anyone who was hoping for some clarification following the release of the two new Hangouts apps may now safely give up: Google is fumbling in the dark. Two Google managers tried to provide some clarity on Google's strategy via Twitter. Can this even be possible? Is there even one at all?
Google's product manager, Brenden Mulligan, attempted to present Google's messenger strategy in a graph, later adding that it is merely the strategy for multi-platform messengers. This addendum will be important.
Google's messaging strategy, simplified. pic.twitter.com/23UPXabQ6c

— Brenden Mulligan (@mulligan) 9. März 2017
It doesn't look too difficult to understand: Chat and Meet are for the business sector, Allo and Duo rock the private sector. Is Hangouts being sidelined? For this, another Google manager has a clear opinion: Amit Fulay reiterates that current Hangouts users need not worry about their messenger.
@andrewkingmusic it's not going anywhere

— Amit Fulay (@amitfulay) 10. März 2017
And he adds:
@cparker15 @surelydroid I can understand your criticism but we are talking about investing more in hangouts not less

— Amit Fulay (@amitfulay) 10. März 2017
The latter tweet certainly refers to the new business ambitions of Hangouts. At least, I can see opportunities for Hangouts with both of these new messengers. In the corporate environment, it ultimately boils down to a business decision, for example, using the Google Cloud service – the messengers are delivered and the two apps are quickly installed on the business phone. And if you don't need the video chat app, don't install it.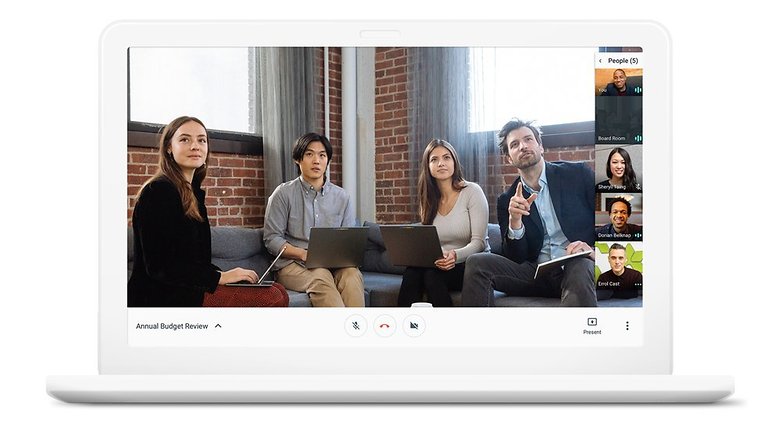 Specialization is the not the right direction for messengers
The separation into specialized apps may work in the business sector but there is a lack of persuasive arguments that this is also true in the private environment. WhatsApp, Skype, Wire, Signal or Viber support all the essential communication channels, and any user can be reached via text, voice or video without any additional measures. But this is not the case for Allo or Duo.
I just can't imagine saying to friends or family: "Here's a great messenger from Google – install Allo"... "Great features? Ermmm. Try the stickers!"... "For our video chat, quickly install Duo"... "Why not? Don't you want a totally basic video UI like on Duo?" … "Oh, yeah, you also have to re-register yourself to use Duo". Why would anyone put themselves through these all these obstacles when so many competitors have already integrated these features? It's not like there's a lack of smartphone messengers. How many newcomers is Google still trying to impress with the clever idea of specialization?
Sure, Duo is, in itself, a great app for video chats: minimalistic UI, high-quality video transmission, and the data stream is also data encrypted. But WhatsApp or others, in principle, offer the exact same thing – and chances are that such an app is already installed. Last week, I had briefly thought of suggesting to use Duo for a couple of private video chats. In the end, I gave up because I, myself, could not answer the question: why is Duo actually better than WhatsApp video calling? Do I really want to have to explain how to use Duo, if the question arises?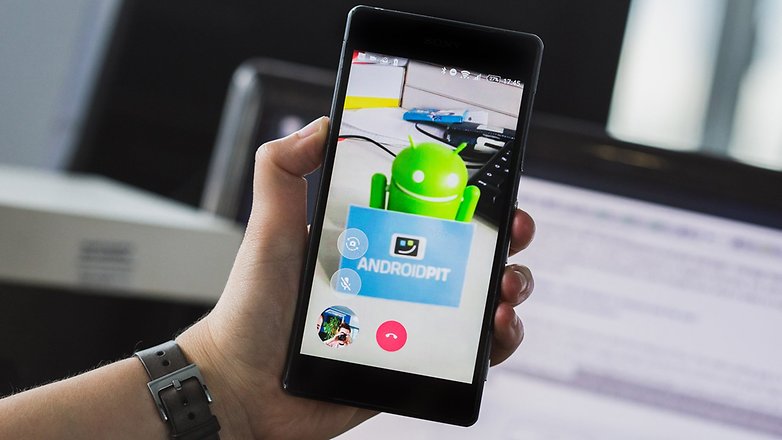 For Allo, the Google Assistant should be a unique selling point. Now, the assistant is available for many Android smartphones, and since the first demonstration of group chats with AI support, I am still waiting for an instance where it would have been essential or, at the very least, useful. Sure, intelligent functions in a messenger app can offer added value but who says the competition will not follow suit? Also, who says that one year from now, Allo will still be the only messenger with comprehensive AI integration?
Google has no flair for smartphone messengers
But Google has big plans. Someone is finally working on messaging products for the year 2020. Not for the year 2010. Allo has said goodbye to SMS integration, which, for whatever reason, seems to be an important feature for many.
It's great to see all your comments, but I will leave you with a thot - goal is to build comms products that serve us towards 2020 not 2010

— Amit Fulay (@amitfulay) 10. März 2017
A bold move, but there's no prospect of success. It's hard to imagine that Google's competitors would completely sit out a successful AI trend. And which features will also still be important in the coming years: what are Google's approaches to include Allo and Duo? And because Google is known to be patient with unsuccessful products, Fulay also has good news:
@surelydroid we are in allo and duo for the long long run

— Amit Fulay (@amitfulay) 10. März 2017
As a side note, the fate of Google Spaces was mentioned a few days before Allo and Duo were announced – it will be discontinued shortly.
One look at the Play Store charts reveals a lot: Allo and Duo have not attracted significant public interest. Both apps are not even among the top 300 apps. This is also true for Android Messages, the sixth messenger in this group - though personally, I actually like this SMS app, which is actually much more than just an SMS app.
Android Messages is an additional messenger
Android Messages is indeed the entry point for RCS (Rich Communications Suite), the SMS successor, which network operators have developed – with the goal of discouraging users from WhatsApp and other such apps. This is not known to have worked and each RCS-related announcement should be viewed with skepticism. The different industry leaders and network operators can't even agree on a common path for RCS.
This seems to be the ongoing story with the Universal Profile from RCS. Nevertheless, network operators must actively support and enable RCS. The slogan on Google's own info page says, "Android Messages – Better Carrier Messaging for Everyone." No wonder behind the scenes Google is preparing Android for the radiant future of RCS. What's the fallback solution for Android Messages when RCS doesn't work? Right answer: SMS.
Ultimately, for us Android users, it's goes something like this: Google has a lot of messengers on offer that most of us just don't use. To try to bring clarity to the messenger strategy with a small graph is, therefore, inappropriate - instead, Google should think of a powerful concept that's actually a prize winner. The greatest feature should not just be a sticker.
Have you abandoned Allo and Duo? Or do you use both messengers? Let me know in the comments!