Why the iPad Mini Will Extinguish the Kindle Fire HD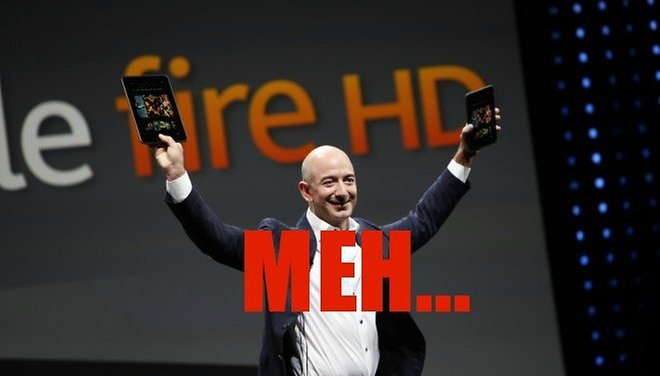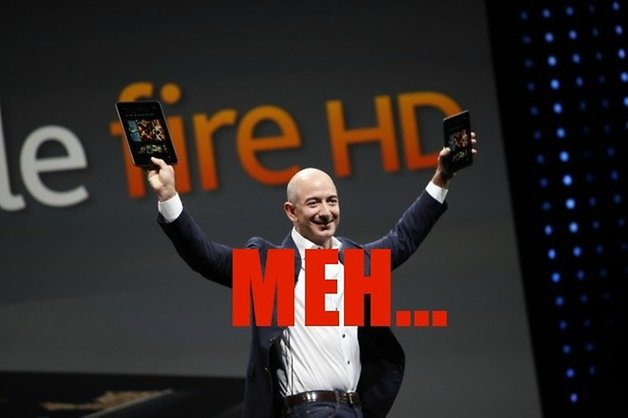 Nobody in the AndroidPIT community seems to care about the Kindle Fire HD.
We've written about the device three times over the past two days and the numbers for those articles are pathetic. Nobody is reading our articles. We're doing our job, talking about the tablet at length, doling out the blog posts, but the response has been lackluster.
Why?
Is it because it's not really an Android tablet, and therefore nothing our fans would actually be interested in? Is it because the price isn't that great for dual-core tablet? Or is it something else?
I wrote earlier about how I thought Apple's iPad Mini will crush Amazon's and Google's offerings in the tablet market. Even though I believe Apple will likely release a budget tablet that is at least $100 more expensive than the cheapest Kindle Fire HD, I still think they're going to trample both of these companies.
Once the hype fades and newspapers get back to reporting on other devices, I don't think the Kindle Fire HD is going to cause much of a sensation. Certainly it's not going to create the kind of scalable success as that the first tablet did. The reason? While Amazon may have been the first to create a budget tablet, they have already been upstaged by the Nexus 7 and even the Galaxy Tab 7. What they presented yesterday was not so much a worthy successor to the Kindle Fire as an attempt to play catch-up by trying to appeal to every segment of the consumer demographic.
Now, this is not to say Amazon doesn't have a few balls in their court. Their appstore's selection of magazines and books is second to none, Amazon Prime is an incredible value for the media-addicted consumer, and there are way less spammy apps to contend with when searching for something to download. These are all great things.
But there are plenty of reasons not to buy any of these Amazon tablets as well. The fact that they feature advertising on all of their lockscreens that is impossible to remove is a slap in the face to someone who just paid $500 for a 4G tablet. The screen is passable, but the processor inside the Kindle Fire HD is nowhere near as powerful as the Nexus 7's. Lastly, the carousel UI is a total bore; there's no way to customize these devices. They have been almost purely manufactured for consuming media.
Amazon's CEO Jeff Bezos puts on a good show yesterday. Compared to Nokia's and Motorola's most recent press conference, Amazon's had plenty of moments that really impressed me. There's no doubt the company has made reading sexier*, and that's great. But is this the tablet the public has been waiting for? No way. Amazon has left the budget tablet market wide open for another company to swoop in and make a huge impact. And its name begins with A and rhymes with baffle.
I'm not saying this is the full reason why our Kindle Fire HD articles aren't doing well. It's also been a slow day, traffice-wise. And it's worth noting that our articles about the first Kindle Fire didn't do so well either, and that device clobbered the Android tablet scene like a genetically-mutated Godzilla from hell . But it's a far different market these days, and Amazon just isn't bringing their A-game with the Kindle Fire HD.
*I would also bite off my left arm to buy a Kindle Paper White immediately.