 7-inch Wikipad Gaming Tablet Arrives For $249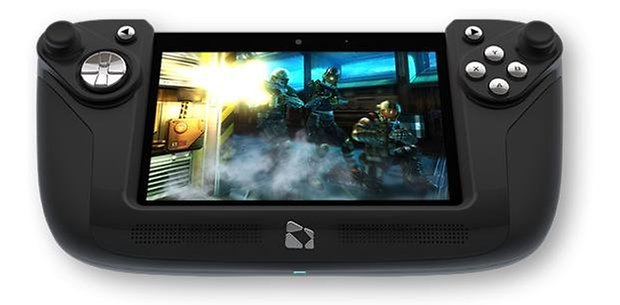 Portable gaming has its fair share of heroes, and here we are with the 7" Wikipad that intends to make a legend of itself. The $249 Wikipad tablet that will be available this spring is said to deliver an unrivaled gaming experience which is found on a console, while sporting the functionality and portability of a premium tablet, where all of it is made possible courtesy of its unique attachable game controller.
Just as the old adage warns us against judging a book by its cover, the 7" Wikipad might be rather diminutive in stature, but it sure as heck has the relevant processing firepower to get your portable gaming kicks in on the Android 4.1 Jelly Bean platform!
The 7" IPS display will be accompanied by 16GB of internal memory which can be further augmented using a microSD memory slot, with the vaunted NVIDIA Tegra 3 quad-core mobile processor running things from within, all crammed into an ultra-light and thin chassis.
The dual-analog stick controller has been specially design to deliver lightning-fast response times and the best gaming experience possible on an Android tablet. If you pick up the Wikipad, you will be able to enjoy a plethora of entertainment and video game content from various partners and services such as PlayStation Mobile, Big Fish Games, TegraZone, Google Play, and OnLive amongst others.
Only time will tell whether the Wikipad has what it takes to enter into Nintendo 3DS and PS Vita territory without ending up bruised and battered. In the words of Emperor Palpatine, we will be watching the Wikipad's career with great interest.