 Will Android Takeover From Windows in the PC Space?
Intel is going to start introducing its own Bay Trail tablets that can be converted into Notebooks at a very attractive price point of around $200. Windows may not be in a position to compete with devices that are at such a price point.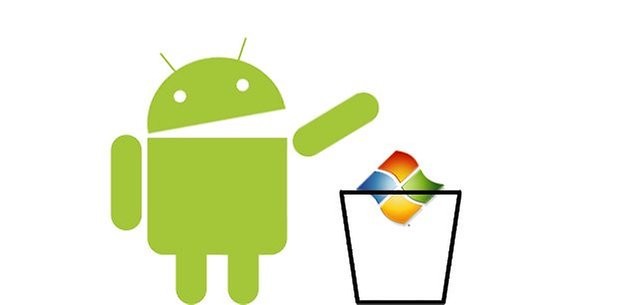 One of the biggest advantages of using Android is that it is free, or at least cheap after taking into consideration the patent fee, and it is also being used by all kinds of OEMs. With Intel Bay Trail processors on the way, things are looking very rosy in Androidland.
Microsoft's dominance in the desktop market might slowly fade away one day if the current trend towards Android powered devices continues. OEMs are starting to make Android computers and it is likely that we are going to see manufacturers like Acer, Lenovo, Toshiba and Asus come out with their own tablets and convertible notebook running Android this year.
Perhaps Google might be able to add desktop-type features to Android since we are bracing ourselves for the release of Android Key-Lime Pie sometime this year or in the near future. If Google managed to do this it does seem plausible that a new desktop ecosystem will arise to challenge Windows.
Microsoft does have an advantage in the desktop side of things but the Redmond based company has been unable to translate this success into mobile devices. Its mobile version of Windows 8 is lacking and so is Windows on tablet devices. The Windows store has no hope of being able to catch up with Android and the App Store in the foreseeable future and Windows RT cannot be taken seriously. Something needs to change very quickly if Microsoft is going to keep its grip on power.
Windows Blue is set to correct some of the mistakes that were made with the original Windows 8 so hopefully Microsoft can get it right this time. Windows 7 was a huge improvement from the widely panned Windows Vista perhaps this is what will happen again.
Do you think Google would succeed if they used their Android platform to try enter the desktop realm and do you think that they would be able to beat out Microsoft and its dominant Windows platform? Please leave us a comment below or comment in the forum thread.