Europe To Nokia: "No One Comes To Stores And Asks For A Windows Phone"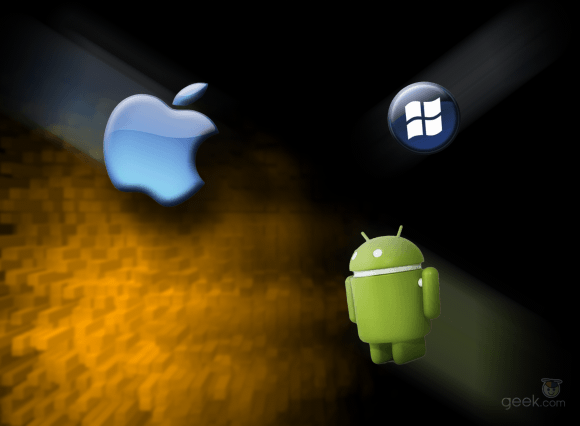 Microsoft and Nokia have been pushing the new Lumia 900 Windows Phone pretty hard recently, and have literally offered rewards if you could prove your device could outperform it (that didn't end well). Now while it is the best Windows Phone to date, coupled with the fact that Microsoft and Nokia seem willing to bet the bank on it (Lumia 900), that certainly doesnt mean that it's in heavy demand from consumers. While demand for the device seems pretty stable in the US, Nokia and Microsoft have both suffered a punch to the gut this week when operators in Europe verbally denied that it can compete with Android (specifically the Samsung Galaxy lineup) and IOS devices.
Carrier support is key
This is a big deal for Windows Phones, as no European operator support = loss of key allies needed to regain marketshare. And it's not just any one company in partciular who feels that way, as FOUR of Europes major telecom operators all chimed in to voice that they simply aren't convinced that demand is there for it.
One of the reasons behind this mentality in Europe is that operators feel the phone simply isn't innovative enough to be that overpriced. Others stated that a lack of marketing and early software/battery issues are also key elements in why the device isn't selling well and why consumer interest has remained mediocre.
One of the head executives in charge of mobile devices at a European operator that have sold the Lumia 800 and 710 since December simply stated that "No one comes into the store and asks for a Windows Phone. Nokia have given themselves a double challenge: to restore their credibility in terms of making hardware smartphones and succeed with the Microsoft Windows operating system, which lags in the market ".
He also made the point that while the software interacts well with PC's and allows you to do "tons of cool things", that customers simply aren't aware of this. He went on to say that "If the Lumia with the same hardware came with Android in it and not Windows, it would be much easier to sell".
Nokia and Microsoft have a lot of work to do
As a company/partnership, Nokia and Microsoft certainly have a lot to do, especially considering that Nokia shares fell below 3 euros, which is a 15 year low for the company. The once dominant phone manufacturer currently only holds 1% of the smartphone market, but assures the public and its employees that major changes are coming.
The thing is, operators actually want a realistic alternative to Apple and Android. This not only gives consumers more choice, but also puts them in a stronger position to bargain with phone manufacturers. "It's good for operators if we can reduce the dominance of Apple," said a spokesman for a second telecoms carrier. But at this point in time, Windows Phones simply haven't created enough European consumer interest to become that alternative, as many major carriers don't even prominently display the devices in their stores due to an apparent lack of interest.
A tough year for Microsoft and Nokia that's about to get tougher
Interest in Windows phones in the US is increasing, but if the majority of EU consumers are offered iPhones and Android devices in stores, it will be pretty difficult for Nokia and Microsoft to pick up significant marketshare. That being said, I do think that Android will likely lose a small percentage to Windows Phone over the next few years. How significant that share will be is yet to be seen, but at this point I can't imagine it being enough for Google to worry about. That being said, with the release of the Galaxy S3 right around the corner, things are only looking up for Android in 2012. Combine that with the upcoming iPhone 5 release, and you can see that things for Windows Phone are about to get a lot more difficult.
Picture credits: geek.com