WOAH: Kuozio Creates World's First 21.5-Inch Android 4.0 Mega "Tablet"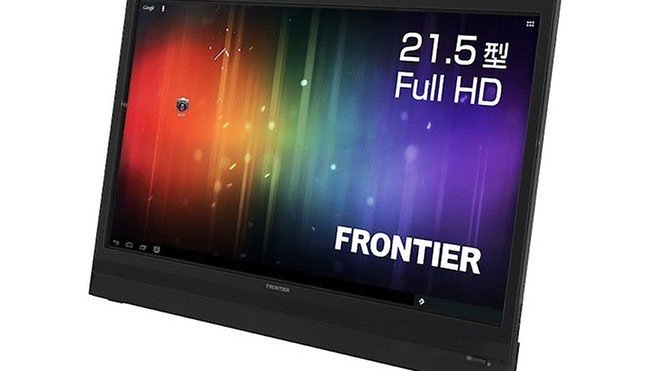 Today, we're staring at the 21.5inch "Full HD" Kouziro FT103 and wondering "what were they thinking?" The massive device runs Android 4.0 Ice Cream Sandwich, and is equipped with an HD display with a resolution of 1920x1080. But I don't know if you can really consider this thing a tablet, considering the fact that it isn't exactly portable, has no battery and weighs 5kg.
While we love the idea, beyond its ginormous screen, there's little else to recommend. Kouziro is running on yesterday's internal specs, including a 1GHz dual-core TI OMAP processor, 1GB of RAM and a puny 8GB of flash storage.
But if you're in need of another monitor and want to see your pictures, videos and games in full-screened glory, it might be worth the purchase. It's debuting in Japan for the (fairly reasonable) price of 34,800 yen (US $438). Certainly, there's a market for such a large tablet, although a better processor and screen would have been nice.
What do you think?