Worst. Smartphone accessories. Ever.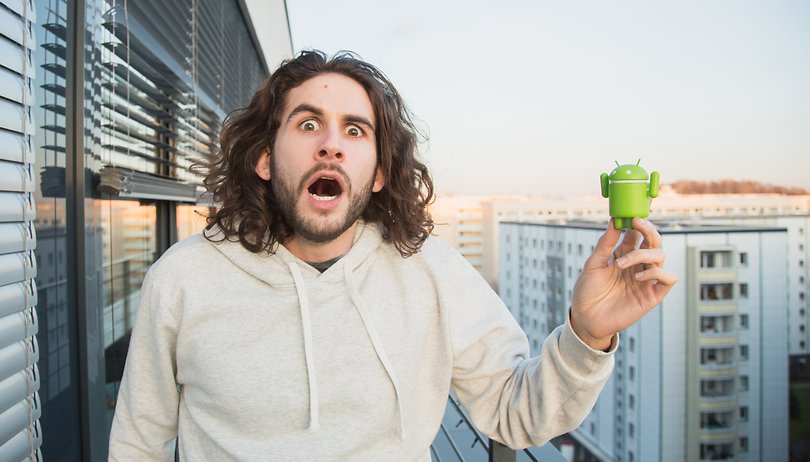 One of the things I love most about Android is the wealth of customization options it offers. There are hundreds of handsets and you can get new themes, wallpapers and icons for each. I can really express myself through my smartphone, but below are some additions I would never want to make use of. These are the worst smartphone accessories ever.
The hand case
The case shaped like a hand looks awful but that's not to say it couldn't come in, ahem, handy. What if, say, you're having a Game of Thrones-themed dinner party and Jaime Lannister gets a sudden urge to re-enact one of his most painful memories? Or maybe you've just had a break-up and want to pretend you're still holding onto your former lover while leaving her multiple, rambling voicemails?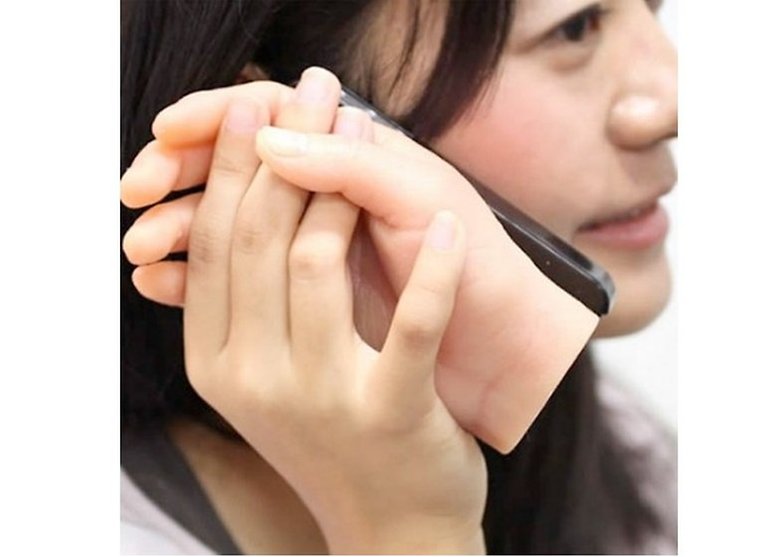 The tiger paw screen wipe
Well, we've all thought about adding a tiny piece of fabric shaped like a tiger paw to our index finger; the clever souls at Strapya World were just the first to act on it.
If you don't like seeing fingerprints on your smartphone screen then this little accessory could be just what you need. Pop it onto your finger and brush over your display: in just a few swipes, it will look good as new.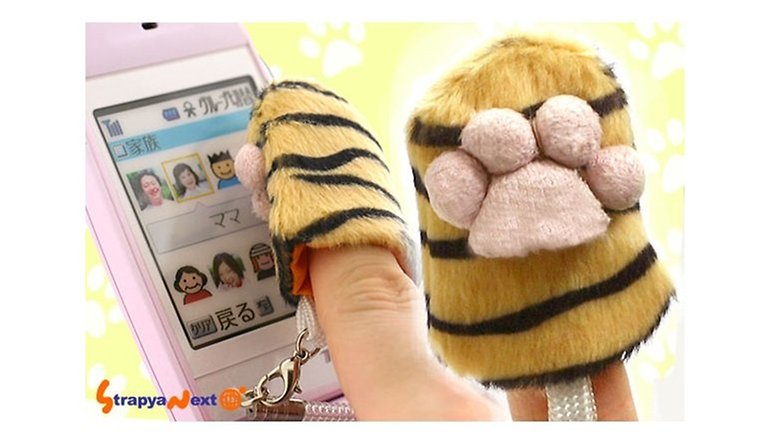 The mustache cat earphone jack
Wait, I know this was meant to be a "worst" list, but I've accidentally stumbled upon the best smartphone accessory ever. The cat earphone jack, or, to give it its full name, Niconico Nekomura Cat Earphone Jack Plug Accessory Mustache Edition, plugs into the 3.5 mm headphone port on your phone, providing it with a mustache-wearing cat friend. Purrfect.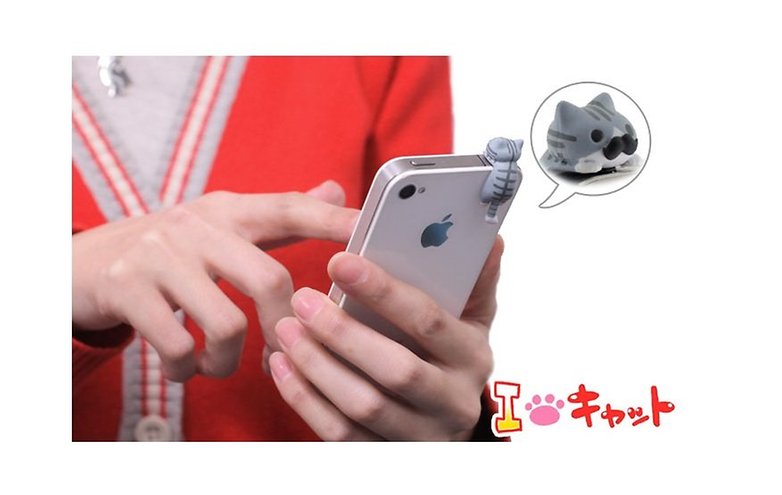 The duckbill that stores headphones
Why kill two birds with one stone when you can store a pair of headphones in one's mouth? But this accessory isn't just for storing headphones, the duckbill actually doubles up as a smartphone stand.
The trouble is that a person rarely needs both a smartphone stand and a headphone storage container at the same time, meaning part of this accessory will often go unused. In addition, it makes little sense from a thematic point of view: the relationship between duckbills and headphones is virtually non-existent.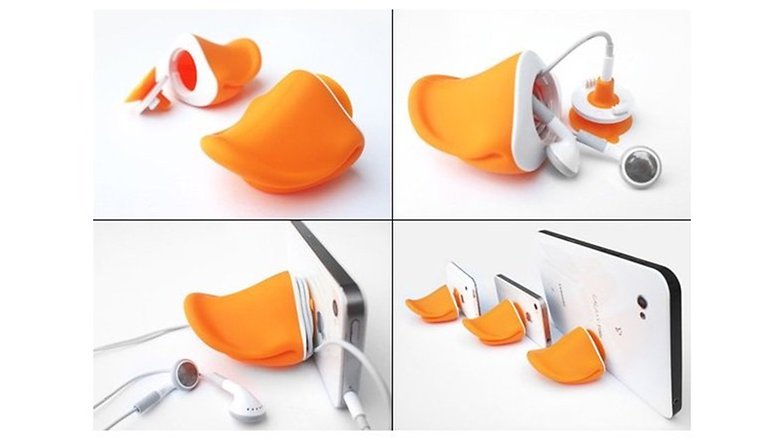 The ear case
This smartphone accessory turns your smartphone into a giant ear. This is brilliant for when you are speaking on the phone and want to make it look like you have a giant ear. The uphill struggle that the manufacturer is facing right now is that not a single living human has this desire.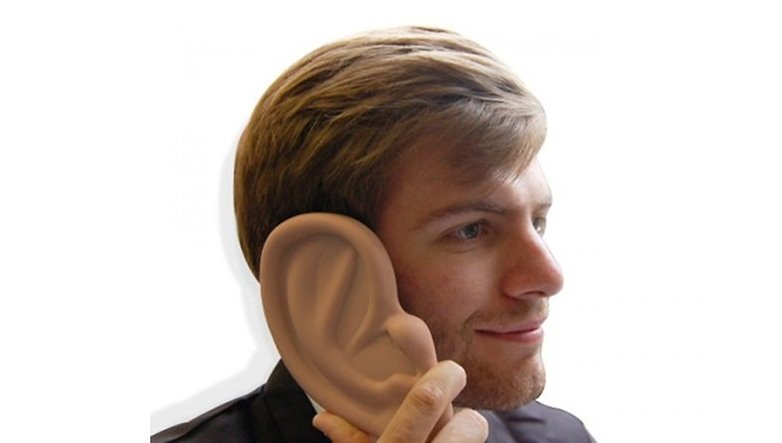 The cuddly phone cushion (Hugvie)
The Hugvie is the product of Japanese robot designer and Osaka University professor Hiroshi Ishiguro. Make a call and then insert your phone into the vaguely human-shaped pillow. While you talk to somebody you can hug the pillow to make it feel like they are really beside you. Motors inside the cushion will also simulate a heartbeat.
It's a bit weird.
The smartphone holder bra
As a man, it's hard for me to judge the strengths of this accessory. Perhaps it's super useful, but most girls carry a bag, and the space under a person's armpit is rarely a desirable position for, well, anything. As far as storing items in sensitive places goes, however, I concede it's one of the safer options.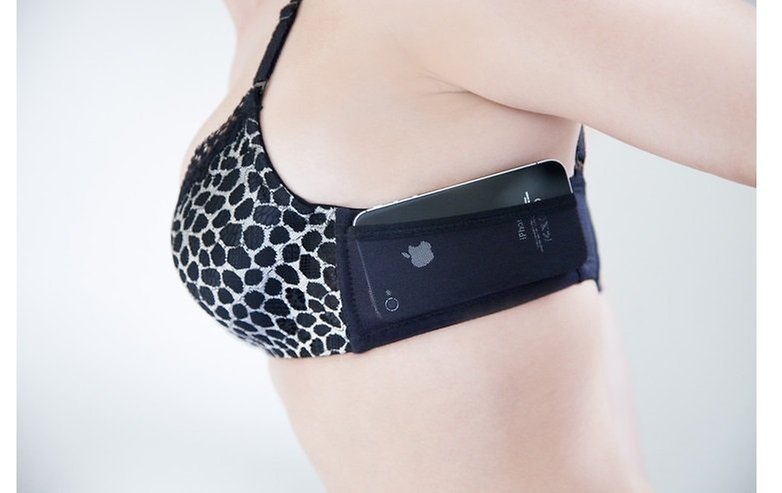 The food-themed cases
Why not combine the two of life's biggest pleasures: using a smartphone and looking at a fried egg? This is not a terrible idea, the dessert-themed cases have a certain charm, but some look outright disgusting. I do not want a spag bol smartphone case.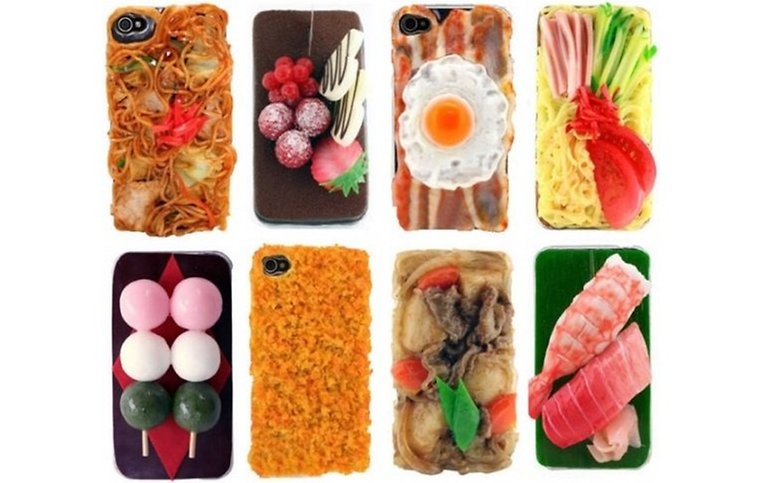 The As-Seen-On-TV Hat
It's called the As-Seen-On-TV Hat, so it's obviously terrible, but that's not to say it doesn't target a common issue: when it's bright outside, seeing what's on your smartphone display can be a challenge. It's just that there must be a more elegant solution than placing your phone inside the As-Seen-On-TV Hat?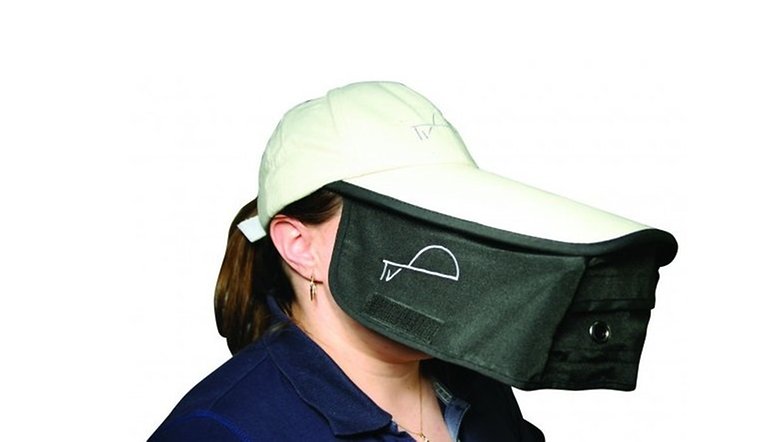 What do you think is the worst smartphone accessory ever? Let us know in the comments.