Would you wear a Google ring? Google on our face, Google on our shoes, Google on our fingers, where will we put Google next? Google's researchers have been forging a path in password technology, looking for a way to replace the standard typed ones, which they deem not very secure. First they started with a mere USB token and now have taken a step into jewelery.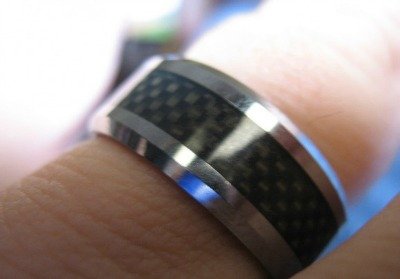 Google Bling
Would you wear Google bling? Google's principal engineer, Mayank Upadhay revealed that the company is working on a ring that users would obviously wear on their finger, which would be used to log in to a computer or to an online account. They already have a prototype. Upadhay stated that ''using personal hardware to log in would remove the dangers of people reusing passwords or writing them down''. It's like going to an ATM with your bank card, a normality belonging to most people. Though this new technology is only in its very beginning stages, will they be collaborating with high-end designers of the fashion world to make it more appealing? That is what they are doing with Google Glass, parading it down runways on supermodels.
It would be the same concept with the USB token, which contains a cryptographic key. The company is currently trying to find collaborators and talks have already started with FIDO Alliance, a company who has been developing innovative type-free password technology.
Google bling and Google Glass? Will you wear Google apparel?
(Teaser Image: geek.com)