"WTF?!" Android App Of The Week!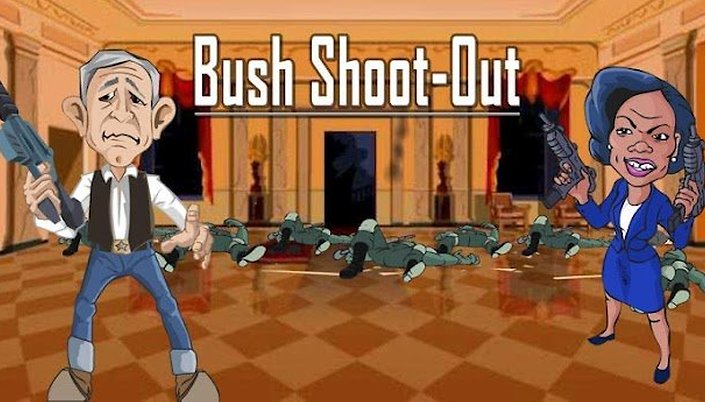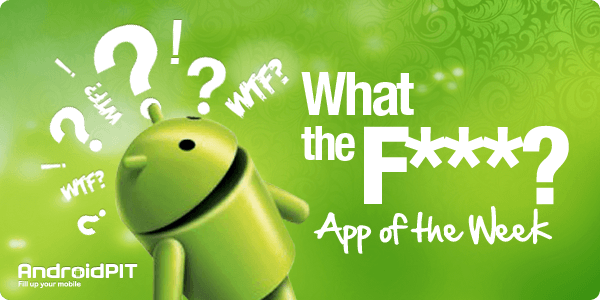 It's the weekend and we've survived yet another Friday the 13th (surprise, surprise). And as our tradition would have it, we've dug up a very special WTF?! Android App of the Week for you this time around. We've gone from needlessly violent apps to awkwardly flirtatious ones – and we've enjoyed every minute of it. Prepare yourself for another dose of laughter with an app that pokes fun of America's most ridiculed politician.
He may be out of office for four years now, but GW will live on in the hearts and minds of Americans as the perpetual butt-end of jokes from comedians and journalists alike. Heck, the guy made so many gaffes Will Farrow went on an entire comedy show impersonating former President Bush in all his Texas ranger grandeur.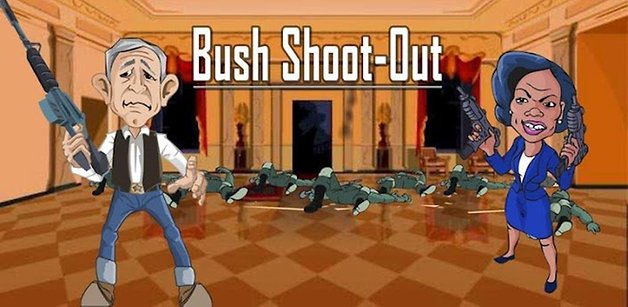 Bush Shoot-Out plays out a doomsday scenario of Bush having to defend himself with help of an M16 from terrorist intruders. Admittedly, the plot is a bit crass and completely ridiculous, but anyone who remembers the Bush era will draw pleasure from seeing George Bush hiding protecting the Oval Office from his enemies.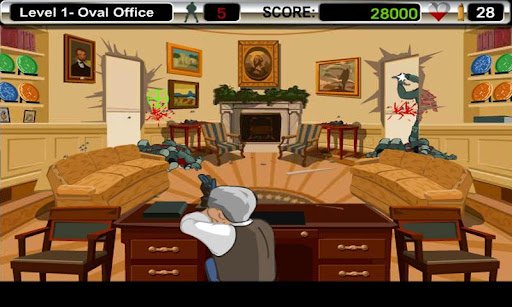 The games cartoon-like characters hark back to the days of cheap flash games of Zthing.com (seriously, am I the only that spent most of 6th grade on that site?). Good old Condoleeza Rice acts as Bush's trusty sidekick.
The game controls are pretty dodgy and the game looks like crap, but it's the thought that counts right. I mean, who wouldn't want to see Bush in cowboy boots showing his love for guns and being a real patriot? Definitely worth a couple of laughs.