WTF App of the Week: You Look Tired. How About Some Digital Cocaine?!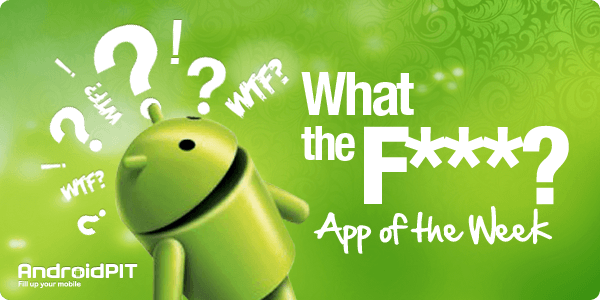 You know what's totally overrated? Real cocaine. Unless, you know, you love scrubbing your bathroom with a toothbrush while talking incessently to yourself. So THANK GOD someone invented an Android app that simulates the entire cocaine-taking experience without the heart palpitations and nosebleeds. I mean, could you POSSIBLY think of anything better to do than snort digital cocaine from your tablet's screen while it makes a snorting noise? Oh you can? Well, I guess you're not the target audience for this app.
Called Nose Candy, this app simulates the cocaine snorting experience. You'll be telling everyone how great your feeling in no time. The game is pretty addictive but I can totally give it up anytime I want, though, no problem (get it, that was an addiction joke! I went there!).
Seriously, though, this game will make you feel high just looking at it, and will definitely drain your bank account faster than a malware-encrusted credit card. But if you've got to live the party lifestyle, I ain't judgin'. Really. No wait, I am. Drugs are bad!
The app has a range of difficulty levels from "I can smell fine" to "I'm an F-18, bro."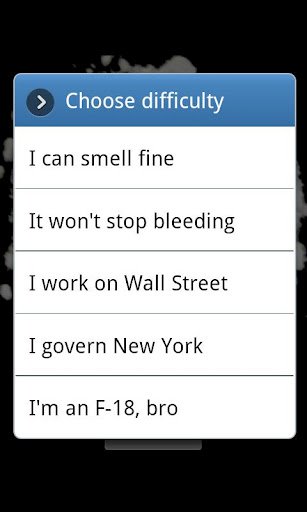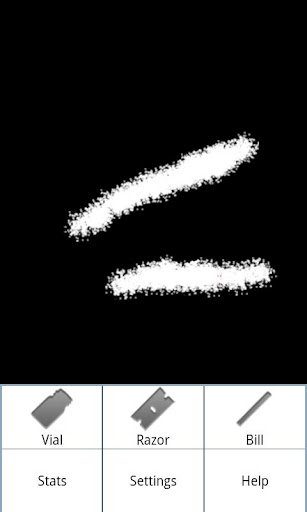 The app is actually $1.50 which is a million dollars considering the fact that it basically does nothing. But hey, that's why it's our WTF app of the week. Because, really, WTF? No, really. W.T.F.