AndroidPit's WTF App of the Week: SimStapler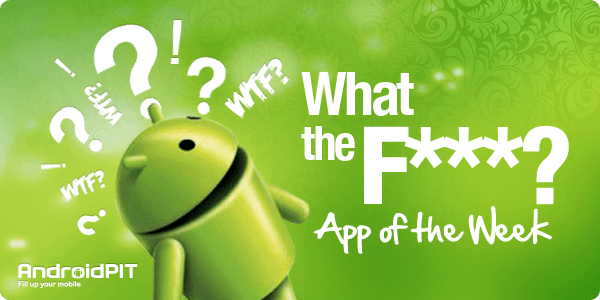 This weeks AndroidPIT WTF App of the Week is no joke. Enough of the games. This time we needed an app that can actually help a person to better himself/herself, and something that can help someone to fine tune skills that can further them in their personal development process and life journey. That my friends, is exactly what this app does. When you're done with this app, you will literally see your skills double or possibly even triple, and your productivity at the office will most likely implode to improbable levels. Let's face it folks...knowing how to effectively use your stapler is extremely vital to anyone's survival, and our WTF App of the Week SimStapler will give you all the tools you need to become a master of this demanding task.
Thanks to this wonderful app, the possibility of stapling without a stapler is no longer a dream...it's a reality. This application will virtually let you accomplish what most people have only been able to dream about: to staple without a stapler. Simply press on the stapler and you will hear that beautiful stapling sound (most of the time), and after a few successful times stapling (is that a word?) you will even recieve praise from your imaginary colleague.
Here's a screenshot of the action: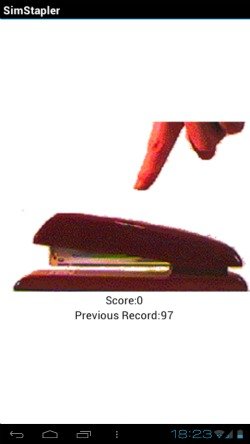 I don't know about you guys, but I truly believe that SimStapler's top notch graphics, impressive visuals, and heart pounding action makes it an easy choice for our AndroidPIT WTF App of the Week.
Winning#. :-)
Happy stapling guys. I know what I'm doing this weekend.