Xbox SmartGlass Now Supports 7" Tablets, Keeps Its Not so Unique Name Xbox SmartGlass. The name isn't exactly the most original idea Microsoft has ever come up with. Then again, this is the company that dubbed their new tablet brand "Surface."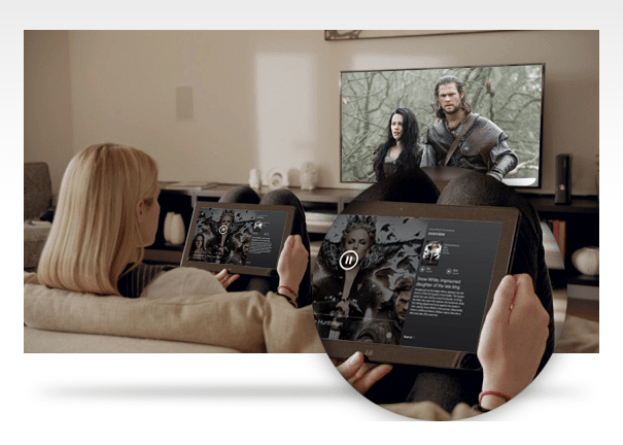 The Xbox Smartglass for Android app was released just last month, but it didn't correctly support larger screen devices. Initial use of the app was limited to just smartphones. If you ask me, it seems kind of stupid to limit an app specifically designed to create an interactive display on smaller devices to smartphones right at launch, but I digress.
An official update for the app, which was released today, added support for 7" tablets. Until now, anyone that wanted to run Xbox SmartGlass on their tablet had to sideload the app onto their device.
The update also addressed several bugs, including two rather serious crashes that seemed to happen whenever you accessed the settings screen or the achievements screen. Of course, several other "minor" bug fixes have been implemented also.
Just in case you've been living under a rock, or in a homemade zombie apocalypse shelter, the Xbox SmartGlass app allows you to interact with your console from your smartphone or tablet. I say smartphone or tablet, and not just Android device because there are apps for iOS, as well.
SmartGlass essentially creates a second screen that can be used for interactive viewing. With the app, you can also start playing movies, music or games.
You can even type using the touchscreen keyboard on your device. Trust me this is much better than using your Xbox controller to plug away at the onscreen letters one-by-one. It takes fifty years just to answer a message with "yeah lol," over Xbox Live. I have the chatpad for the controller, but the funny thing is, it never seems to be near when I want it most. Xbox SmartGlass for Android is clearly more convenient than frantically searching my house for the chatpad, and then clipping it to the Xbox controller. Plus, I'm super lazy.
The interactive support is probably one of the most innovative things I've seen in a long time. If you're watching a movie, SmartGlass will yield information centric to that film. Whereas, if you're streaming music, then SmartGlass will provide artist information and other juicy news tidbits to your connected device.
Check out the video below to see SmartGlass in action, that is if you've never seen it before.
Xbox SmartGlass E3 2012 Reveal
To recap, SmartGlass now supports 7" tablets thanks to the latest update which was released today. The app also got some bug fixes which improve overall performance.
My job is done here. I'm uncoupling myself from the real world and retreating into my own zombie apocalypse fortress now. It's unbelievable what you can create with a mattress and plenty of pillows when you put your mind to it.
Hopefully by the time I've decided to resurface, Microsoft will be more conventional about naming their products, and naturally, by conventional I mean "stop using crappy names".
As for where you can get the Xbox SmartGlass app, you should know the drill by now. Do I really need to say it?
Oh, come on!
Alright, you can get Xbox SmartGlass for Android app, and the update, via the Google Play store.