Lookout Sony! Microsoft Is Building An Xbox Tablet!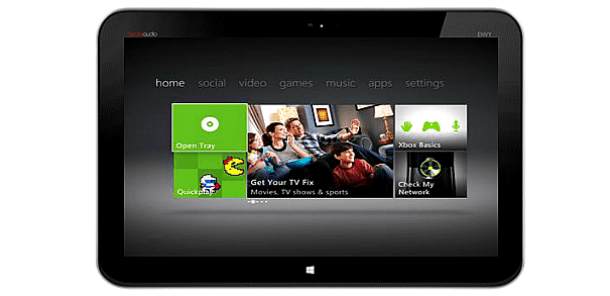 Sony certified games on Android are off to a slow start, but I'm very much hoping to see premium Playstation titles arriving to Android devices very soon. But it appears that they will have some serious competition on their hands, and in a very big way, as The Verge is reporting that Microsoft is currently building an Xbox Surface gaming tablet. An Xbox tablet?...TAKE..MY..MONEY...NOW.
Now we have certainly seen some very interesting 3rd party Android gaming tablets, but I would have LOVED to see a Sony Playstation tablet that would hopefully/obviously be Android powered. It would appear that Microsoft got to the punch first, which not only shows how serious they are about Windows 8, but that they are also damn serious about their new tablet lineup.
The tablet will reportedly be 7 inches, which I must admit is a better choice for playing games on when compared to 10 inch tablets. According to reports, it won't run a full version of Windows, but a custom Windows kernel instead.
The Verge was also told that the following specs for the "Xbox Mini" are indeed accurate. Feast your eyes on these absolutely ungodly (outside of the resolution) tablet specs, courtesy of shifted2u.com: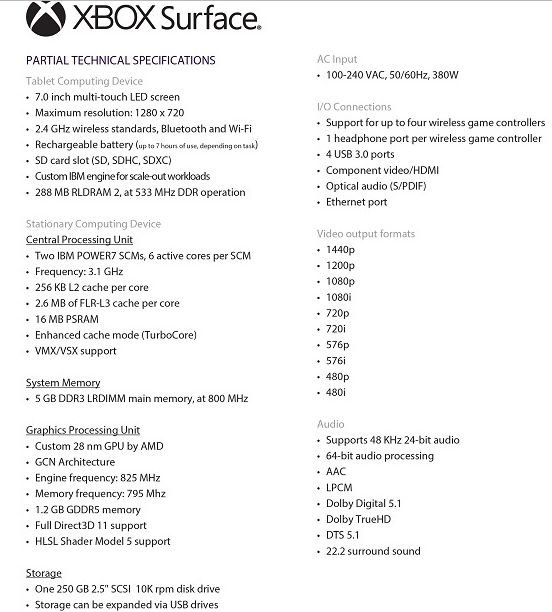 I don't think I've been this excited about a Microsoft product since way back when I bought my 360. Support for 4 wireless Xbox controllers? 5GB RAM? And all that monster processing power optimized for Xbox games...in a tablet?
Microsoft is being very secretive about this project and have reportedly locked down multiple XBOX facilities where this device will reportedly be built, which indicates that they are apparently taking it as serious as the highly anticipated Xbox720.
It's rumored that the device will be unveiled before the Xbox720, but Microsoft is so far declining to comment "on rumors or speculation".
I am a HUGE fan of both the Xbox360 and PS3, and you can better bet that I'll be purchasing an Xbox720 AND a PS4, even if I have to sell my own blood to get them. But this tablet adds a hell of alot more to my already over the top excitement for the release of new consoles next year. If Sony is smart, they will start working on an official Playstation tablet, and I very much hope to see Android Jelly Bean (or Key Lime Pie?) pushing it.
What do you guys think? Is an Xbox mini aka Xbox Surface tablet something that you could see yourself buying?
Let me know what you think in the comments below!