The Xiaomi Mi 5S will be a performance beast
Xiaomi has revealed a teaser for its upcoming Xiaomi Mi 5S smartphone which suggests it will be a performance powerhouse. The promo shot features the number '164119' which is believed to indicate the device's Antutu benchmark score. If it's accurate, it would make it the Mi 5S highest scoring Android phone to date.
Antutu's Android benchmark tool is used to give an indication of smartphone performance. As of August 2016, the highest performing handset on Android is the OnePlus 3 with a score of 140288. The Xiaomi Mi 5S could soon take the lead.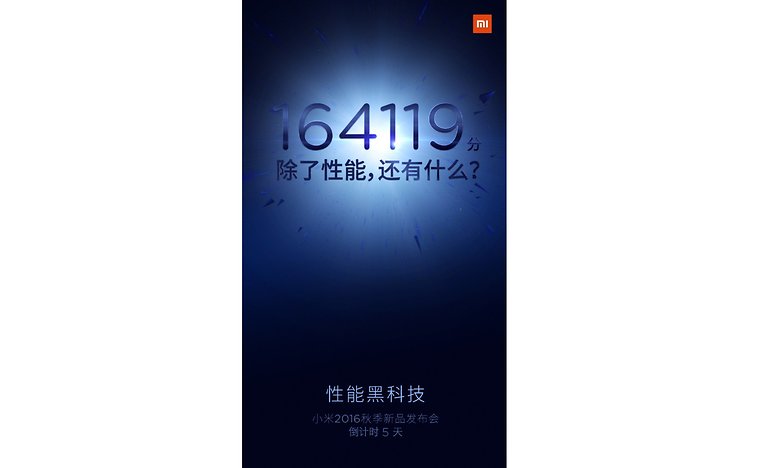 The new Xiaomi device is expected to be officially unveiled on September 27 and Xiaomi has released a few pieces of information about the handset already. Alongside a Snapdragon 821 SoC and 6 GB of RAM, the device will house a 5.15-inch display, 256 GB of internal storage space, a 16 MP rear camera and 3,490 mAh battery.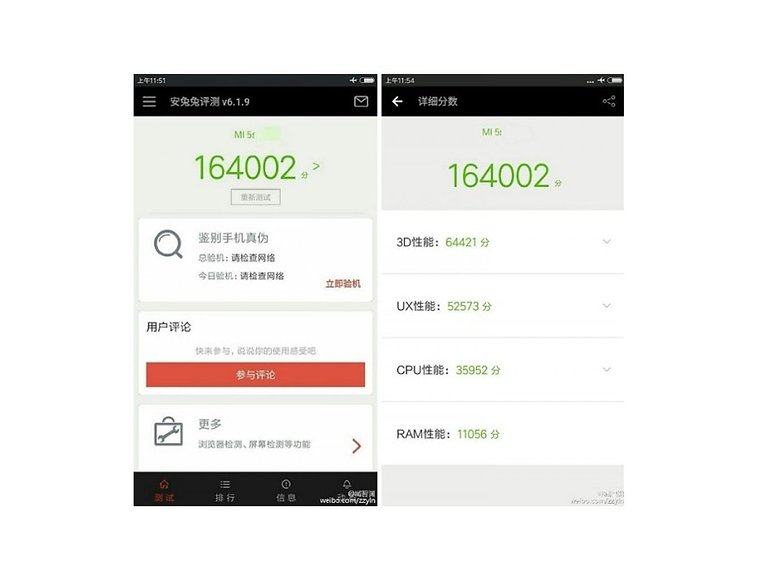 Shortly before the Xiaomi promo image appeared online, a leaked Antutu benchmark was spotted which appeared to intentionally reveal the Mi 5S (notice how the letter 's' hasn't been properly edited out of the picture in the image above). This lends further credibility to the notion that the Mi 5S will be a very powerful handset.
We'll have more on the Xiaomi Mi 5S in the coming days. Until then, are you excited for this one? Let us know in the comments.