Xiaomi to focus on smartphones and AIoT in 2019
During its annual corporate party, Xiaomi has just announced its goal for the next five years: to focus its strategy even more on smartphones and AIoT. The Chinese company will invest about 10 billion Chinese yuan ($1.5 billion) in the development of technologies related to Artificial Intelligence and the Internet of Things.
Lei Jun, CEO and founder of Xiaomi, has just clarified the new strategy of the company. In addition to continuing to consolidate its position in the smartphone market, offering products of the highest level at ultra-competitive prices, it will invest nearly 1.5 billion dollars in the development of its AIoT (Artificial Intelligence + Internet of Things) technologies.
Since 2013, Xiaomi has worked to deliver a gigantic ecosystem of connected devices, including smartphones, the devices at the heart of its empire. However, excluding smartphones and laptops, the total number of devices in the company's portfolio exceeds 132 million smart products connected, of which more than 20 million are active daily.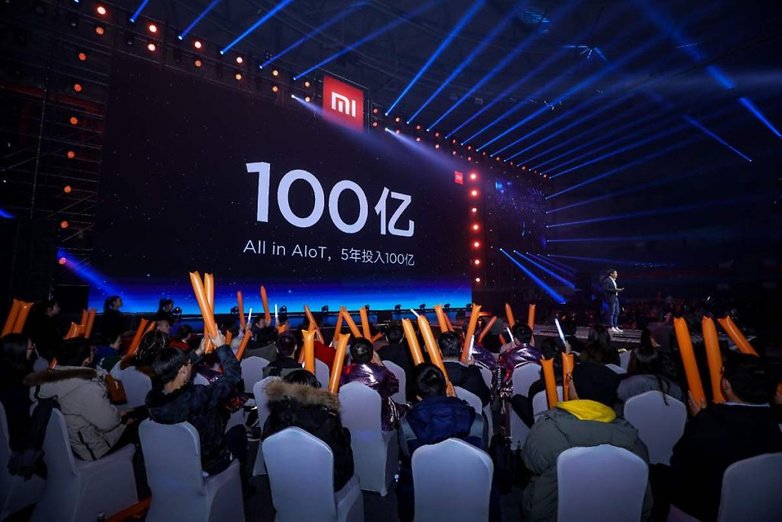 In the third quarter of 2018, one of the most important data points relating to Xiaomi's worldwide growth landed: in fact, the company's international revenues reached 43.9% of its total, which is why, in 2019, Xiaomi intends to focus its expansion on new markets, but especially on European and Latin American markets, creating new physical stores to increase its reach on the offline side of things.
Are you curious to see what results Xiaomi will achieve in the near future?