Sony Xperia S Android 4.1.2 Jelly Bean Update Arrives, Pre-Rooted ROM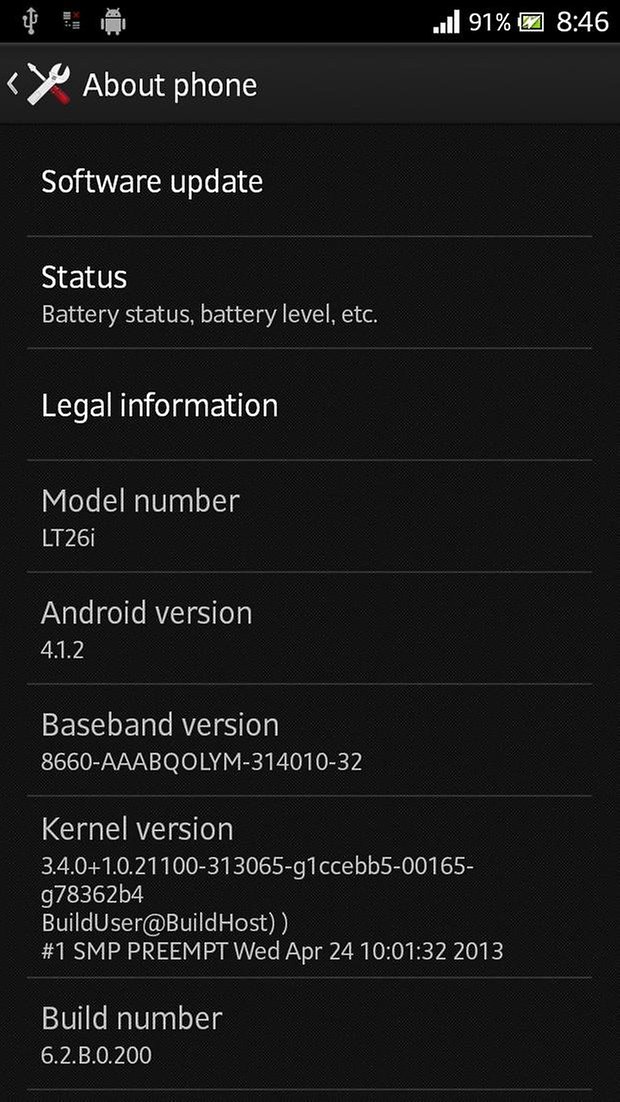 Hats off to all you Sony Xperia S owners - it seems that your patience and long-suffering has finally been rewarded, where the Android 4.1.2 Jelly Bean update for the Xperia S has been released. Of course, there were some false alarms before, where just last week, Sony France confirmed the availability of the Jelly Bean update on 24th May, but it had the same results as those who made predictions concerning the exact date of the second coming of Christ. Good to know that an additional week of waiting was all it took for Sony Xperia S owners to enjoy some Android 4.1.2 Jelly Bean goodness on their handsets.
Sony Xperia S Android 4.1.2 Jelly Bean Update Details
This particular update would feature the build number 6.2.B.200, where it was first introduced to those living in France. Of course, folks have already posted up screenshots in order to prove that the Android 4.1.2 Jelly Bean update is as real as the person sitting right next to you, so it was just a matter of time before Jelly Bean starved folks out there who owns an Xperia S were able to enjoy this update.
For those who have already updated their respective handsets, isn't it a relief that a whole new world of apps (and games too, of course) are now made available for your enjoyment? After all, the Xperia S was introduced at the beginning of last year, where it arrived with Android 2.3 Gingerbread right out of the box. Folks who have yet to receive this update, be patient, and you should soon see a notification update that paves the way for an Over The Air (OTA) download. Make sure you have a full battery running and are connected via Wi-Fi for the best results.
Pre-Rooted Jelly Bean ROM
Other than the official Android 4.1.2 Jelly Bean update for the Xperia S, an XDA Developer legend who goes by the name of "DooMLoRD" has also rolled out a pre-rooted Jelly Bean ROM (build number 6.2.B.0.200) for the Xperia S. Those who are interested will be able to install this ROM using ClockwordMod Recovery, where it will play nice with those who have locked as well as unlocked bootloaders. Heck, if you happen to own the Xperia SL, you too, are able to download the ROM. Head on here for more details.