 Tower Defense, Himalayan style with Yeti on Furry
I spent a lot of time in the Himalaya last year and was surprised that the only easily available book by the world's greatest mountaineer, Reinhold Messner, was ''My Quest for the Yeti.'' There's no denying the allure of that mythical mountain beastie though, and Yeti on Furry brings that Himalayan fuzzball to your Android device in this great new tower defense title.

This game looks great right from the get-go with the mammoth Yeti looming over the top of the mountain as climbers attempt to summit. Your job is to help the Yeti defend his turf with a vast array of not-very-likely Yeti powers including lightning, fireballs and wind storms to shake those climbers from the face of the abode of snow and into thin air.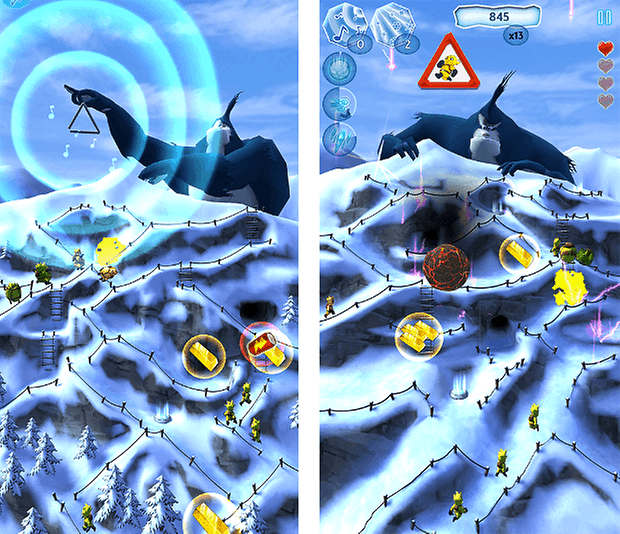 It's not all child's play though, with creative climbers coming up with a variety of ingenious methods to top out in their summit fever, including teleporters, ladders, tunnels and ziplines. To repel these bold climbers you'll have to summon the fury of the mountains. Special Yeti powers include the Giant Sneeze, the Fist of Vengeance and and the Triangle Concert.
This game is a much more fun and lively version of the classic tower defense setup and the cartoon look and 3D graphics offer a totally different take on this tried and true principle. Multiple bonuses and upgrades in the 100 levels will keep you occupied while you wait around in base camp.
Yeti on Furry available for free in the Google Play Store.