YotaPhone Combines E-Reader and Smartphone in One Pleasing Package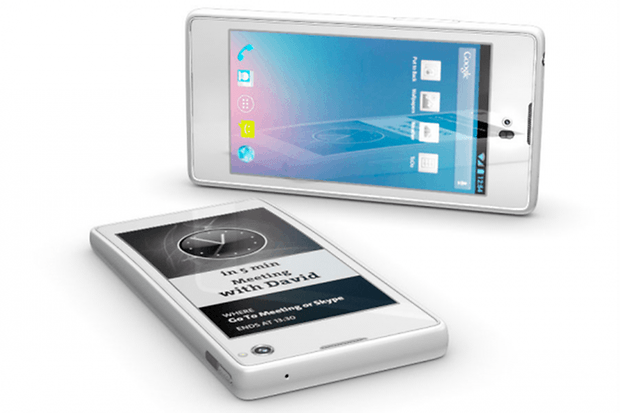 You love your Kindle and you love your Android. Wouldn't it be amazing if there was a device which combined the power and versatility of your Android with the easy-readability of your e-reader?
Well, this phone attempts to do just that. Introducing the YotaPhone: a dual-screen LCD and E-Ink mash-up that's expected to launch sometime towards the end of the year.
Besides its e-ink display, the phone features Android Jelly bean with a 720 x 1280 LCD display, dual-core 1.5 GHz Snapdragon S4 processor, 2GB of RAM and a 12MP camera. But when you turn it around, the phone looks more like a small e-reader, with a 200 dpi e Ink display.
How might an e-ink display be helpful on your smartphone?
For one, it uses FAR far less battery, so you could continue to use the e-ink portion of your device long after the battery has reached a low enough state that it can no longer power the LCD display.

But the best use, in my opinion, would be for reading. If you're the kind of person who gets sick of the glare of your smartphone's screen while browsing the web, you can simply turn the phone around to be able to read the same article or PDF on the e-ink display side.
So far the YotaPhone isn't available for purchase, but the founders are folks with heavy ties to the industry (Microsoft, HP) and have promised a release by Q3. Would you buy one?