The Russian producer Yota has officially introduced its new dual display smartphone: the YotaPhone, which combines the advantages of e-ink technology with the convenience of an LCD screen. YotaPhone, in our opinion, is a nerd among smartphones.
Which type of driving games do you prefer?
Choose Adventure game or Arcade game.
Oops! Seems like something went wrong. Reloading might help.

Oops! Seems like something went wrong. Reloading might help.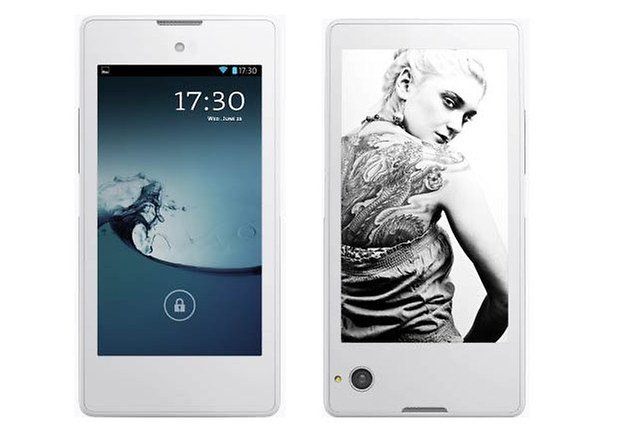 A long build up
The YotaPhone is not really new anymore: we had the chance to get a hands-on with the YotaPhone already at MWC in February and at the IFA in September of this year. However, these were still largely pre-production models that had to contend with the usual teething problems - the operation worked here and there but was never error-free, the controls responded but not always as you might like them to.

With the official presentation of the YotaPhone after this long start-up process, the quirks should now be a thing of the past. The innovative smartphone made a good impression during its presentation in Moscow today. We've summarized the most important information about the YotaPhone for you here.


Design
From the front, the YotaPhone looks pretty normal, a 4.3-inch display is slapped on top of a neutral body and hardware buttons or other controls are not visible. The border around the display seems relatively wide and the case is not particularly flat; in fact it's about 1 cm thick. The unique feature of the YotaPhone is not visible until you turn it over though, where an e-ink display occupies a large part of the back, measuring 4.3 inches. Below the second screen, the camera lens and the LED flash are clearly visible.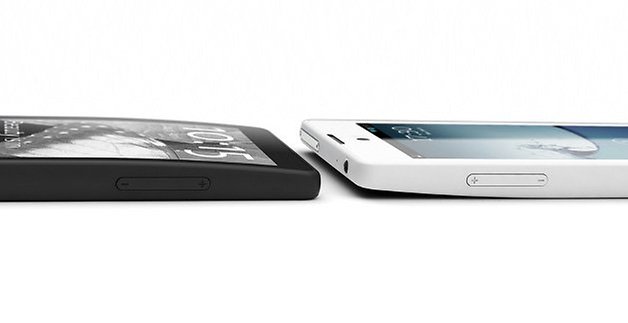 E-ink display
The rear display is unique among current Android smartphones. Thus, the owner of the YotaPhone comes closest of all to the idea of a smartphone being "always on". This is because the paper-like screen information can be displayed permanently, without consuming battery power. This is handy to have timetable or ticket information permanently on display, regardless of whether your battery dies, but it is also a great way to read news or longer texts, for the same reasons e-book readers are so popular. The resolution is 640 x 360 pixels, and 16 shades of gray make for a surprisingly good picture.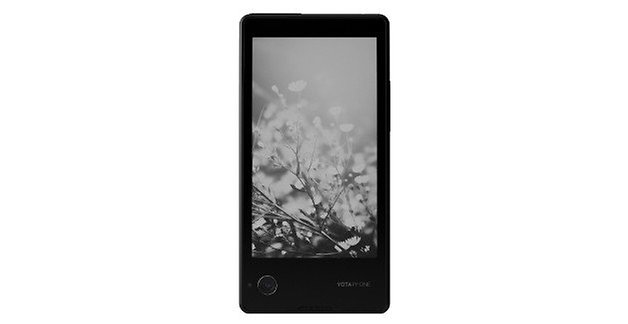 In addition, messages, e-mails and tweets can all be displayed on the e-ink display in real time without needing to have the phone in hand or to activate it. Calls, appointments and weather information can also be displayed. In addition to the higher readability of an e-ink display is its energy-saving properties: it only consumes energy when the display changes. Even if the battery dies, the information most recently viewed remained visible.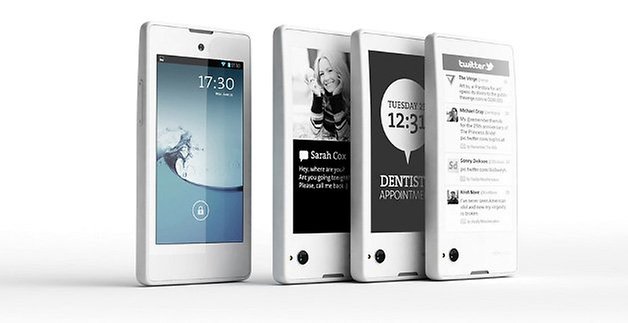 Software
The software is based on Android 4.2.2. In addition, the YotaPhone has some applications that are tailored specifically to the e-ink display, for example, an eReader. There are also a few nice gimmicks included: for example, when taking a picture, the e-ink screen will assume the look of a camera. In addition, Yota has developed a SDK (Software Development Kit), that means developers can easily build apps for the e-ink display.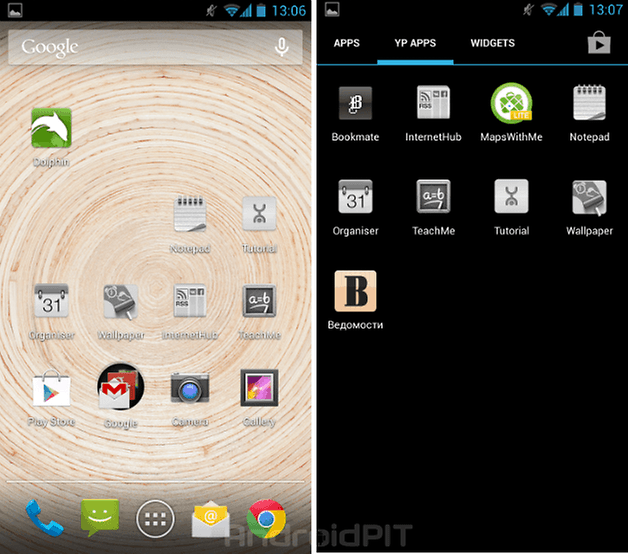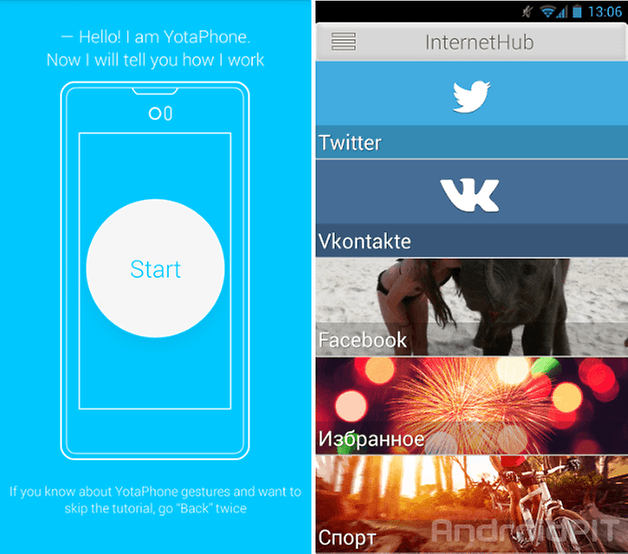 Technical data
| | YotaPhone |
| --- | --- |
| System | Android 4.2.2 Jelly Bean |
| Display | Front: HD LCD, 4.3-inch (720 x 1,080 pixels); Rear: E-ink, EPD, 4.3-inch (360 x 640 pixels) |
| Processor | Dual-core Krait, 1.7 GHz |
| RAM | 2 GB |
| Internal Memory | 32 GB |
| Camera | 13 MP main camera, LED flash; 1 MP front-facing camera |
| Connectivity | LTE, UMTS, GSM, WLAN 802.11 a/b/g/n, Bluetooth 4.0, GPS |
| SIM | Micro-SIM |
| Battery | 1,800 mAh |
| Dimensions | 133.6 x 67 x 9.99 mm |
| Weight | 146 grams |
| Other | FM-Radio |
Price and availability
During the presentation the Yota representative stated that the YotaPhone will come on the market in Europe for 499 Euro. An exact launch date was not issued, but will be available in parts of Europe like Germany and France before Christmas and in the UK in January. There is no official word on a US release just yet, but there more than likely will be soon.