You Can Run Android on Your PC Now, Thanks to Android x86 A lot of times, techies do things just for the hell of it. Tinkering with gadgets and modding software is a favorite pastime for most of us. When techies tinker with gadgets, cool stuff usually happens. Cool stuff like the Android OS being ported to x86 architecture. To translate for you less tech-savvy folk, Android can now be installed on a PC.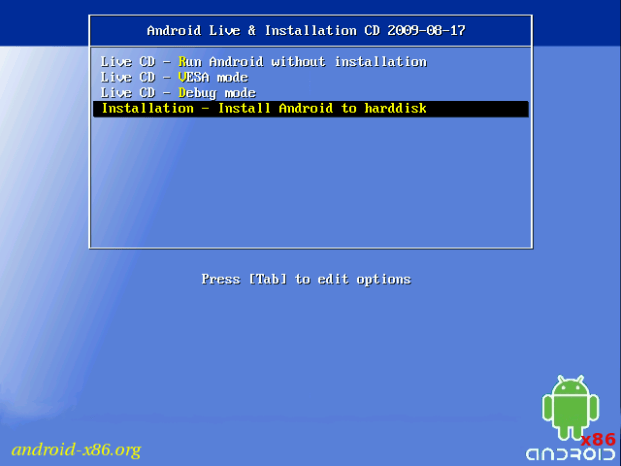 There is no practical reason to put Android on a PC other than to play around with it. Even though, Android is based on Linux, it wasn't developed for use on PCs and the associated hardware. That means some peripherals will not be supported when running Android on a PC. It can be likened to using an initial dev build of Windows that doesn't support sound cards, USB ports, or even a keyboard and mouse.
Luckily, the developers working on the Android x86 project, designed the port so that it can be run from an external USB drive. You can create a bootable partition on a flash drive to play around with, and if your computer hardware isn't working you can just return to your primary OS.
If this report peaked your interest and you'd like to put Android on your own PC, just head over to XDA for an in-depth tutorial (see the source). If you're more of a visual learner, there is a video tutorial also.
I'm going to give it a try myself, and I'll let you know how I fare. I'm always excited to tinker around with new things!
I've included the video tutorial below, just to give you some idea of what is required in order to get Android installed.
Is there anyone else out there interested in giving this a try?