Zenonia 5 Coming Soon with More Grindy RPG Goodness Some of you guys and gals (can't forget the ladies), may think that the Zenonia series is a little played out, and honestly after four games you would think the developers might eventually run out of ideas. For anyone who thinks along those terms, I have a question for you. What about the Final Fantasy series, which is still going strong after 13+ games?

By no means, am I arguing that the Zenonia series is anything like the Final Fantasy series in terms of greatness, heavens no. I just mean that it doesn't matter how many games there are in the series, bright ideas can always change a sub-par release into something remarkable.
This week, Gamevil announced the upcoming release of Zenonia 5. It will be hitting the respective mobile markets sometime within the next few days.
Personally, I like the Zenonia series, and I still play Zenonia 4 on my phone. Sure, Gamevil decided to take a more freemium approach with the latest games, but that doesn't change how much fun they are to play. They do lack a provoking story, and a lot of the characters are truly cliché and predictable, but I love the games just for the sheer entertainment they provide. Action RPGs will always be one of my favorite genres. That's why I'm a little excited to see what Zenonia 5 has to offer.
"Long ago, a great war was fought to restore peace and harmony to mankind. But as the years passed, greed and selfishness corrupted the hearts of man. The elite rich began to exploit the poor and great darkness came over the kingdom."

"Then, from the ruins of a slum village, rises a hero destined for greatness…"
Zenonia 5: Wheel of Destiny uses the same 2D fantasy RPG elements from the previous games. Judging by the trailer, the visuals have had a slight overhaul, and now they certainly look a little more stimulating. The aesthetics aren't the only factor that will attract people to Zenonia 5 though, so let's talk about the new features and mechanics.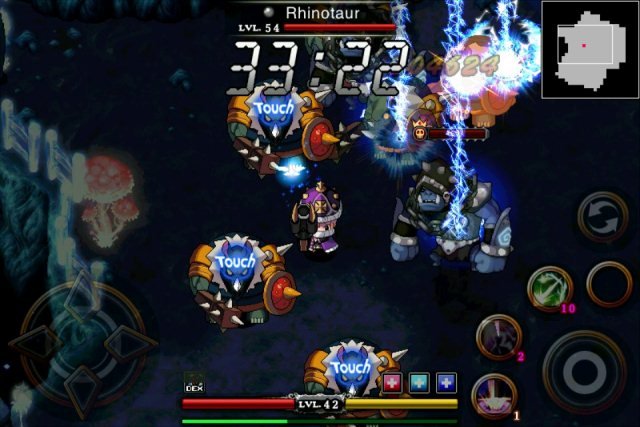 Zenonia 5 will feature four different classes, the Berserker, the Mechanic, the Wizard, and the Paladin. All of which will be fully customizable, with distinctive stats, equipment and skills. As you'd expect, you can level up your character and become progressively stronger as you advance further in the game.
Also, returning in Zenonia 5 is the global PVP support. You can take on various challenges, and compete with other players globally. For your time in multiplayer, or what is called the Abyss in Zenonia speak, you have a chance to earn rare loot and legendary items!
If you're so inclined, you will also be able to buy your way to greatness, but you don't have to spend a dime on the game in order to make it through the campaign. Like in Zenonia 4, you will be able to experience the whole story just by playing consistently. There are instances where you have to grind a bit in order to proceed in Zenonia 4, and I suppose things won't be any different in Zenonia 5.
Still, the visuals look pretty impressive, and Gamevil has yet to let me down with a Zenonia release. If you've never played a Zenonia title before, I recommend starting with the first game in the series, and then moving to the most recent, Zenonia 4. There is genuinely no need to play through all four games considering each title has a standalone plot.
What do you guys think? Is there anyone out there who is sick and tired of the Zenonia series? Who thinks they're as much fun as I do?