Zombies, Run! App Finally Lands in Google Play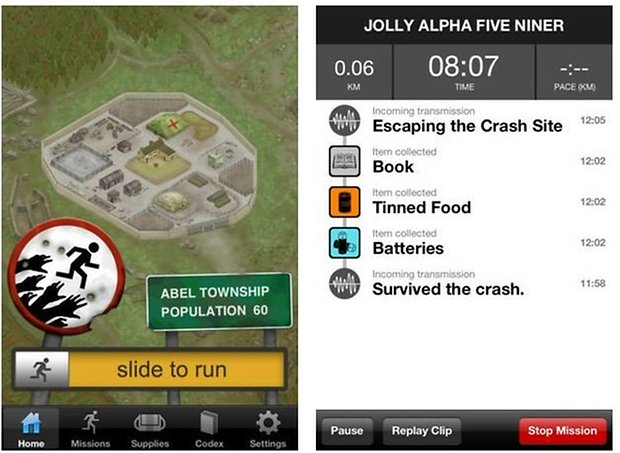 A while back, we told you about a running app with an incredibly creative premise. Called "Zombies, Run!" the app encourages the fitness-phobic to run ever faster in order to avoid being eaten by zombies. Well, that app just landed in the Google Play store and it's already racking up dozens of 5 star reviews.
"Zombies, Run!" encourages users to "stay fit and save the world at the same time" by creating an immersive audio environment where runners must collect various items in order to save a city from a plague of zombies. The app has over 30 missions and 40 runs worth of gameplay and you can create your own custom playlists before running.
Now if this all sounds a bit hokey to you, you should read the reviews on the Google Play store. It looks like folks are really digging the app and that it's helping people run faster. "It combines something I love (zombies) with something I'm basically indifferent about (running) to create something brilliant," reads one review.
It comes at a steep $7.50, but for some I'm sure it's worth it.