ZOMG: Oppo Find 5 Has 5" 1080p Display, Is Just 6.5mm Thin!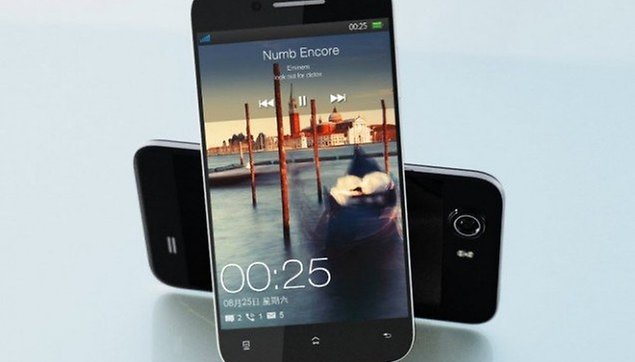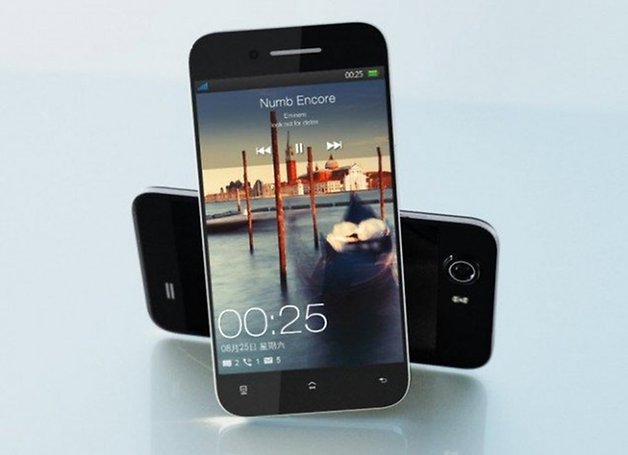 Guys and gals, I am going absolutely green with gadget-envy over the latest entry from the Chinese firm Oppo. I don't even know where to start and I think I may be hyperventilating. Suffice to say, this is the phone we wished the Galaxy S3 was – nearly bezel-free, with a totally gorgeous screen, a powerful quad-core processor and an insanely slim profile. It seriously looks like a concept phone dreamed up by a fanboy, and I had to double check on a few different websites just to verify that these are, in fact, real pictures of the device.*
It's called the Opoo Find 5 and it has a 1920x1080p display, the first of its kind on any smartphone. Not only that but it's 5" long in diameter, with practically no bezel in sight (watch your hands), running what appears to be a very minimalist skin on top of Android 4.1 Jelly Bean.
A 1920x1080p display means this phone rocks 441ppi, which is significantly sharper than the 326ppi on the iPhone 5, 331ppi on the Nokia Lumia 920 or even the 342ppi on the Sony Xperia acro S and the Xiomi phone.
The Oppo Find 5 also happens to be the thinnest smartphone on the market today: at just 6.5mm thick, it has the same profile as its slightly older sibling, the Oppo Finder, but this phone is rocking the aformentioned amazing display as well as a powerful quad-core S4 Pro processor. Here are the rest of its specs:
5-inch screen with a resolution of 1920x1080p, which means 441 PPI!
Quad-core S4 processor
12MP Camera
Android 4.1 Jelly bean
2,500 mAh battery
2GB of RAM
16GB or 32GB internal memory with SD card slot.
It even has a solid battery life? Seriously, shut up and TAKE ALL OF THIS CASH OF MINE.
Oppo offered the Oppo Finder for $479.00 on an American website, but we have no idea how much this phone will be or even when it will arrive stateside. Certainly the Oppo Find 5 phone proves that there's plenty of incredible innovation coming from China, and serves as a powerful reminder that it's not just Samsung that is pushing Android design further. Would you buy an Oppo Find 5?
(Top photo: Phandroid.com)
* It showed up in a Chinese promotional post for the phone that looks legit. See here.