[Video] Droid RAZR Gets Tested for Water Resistance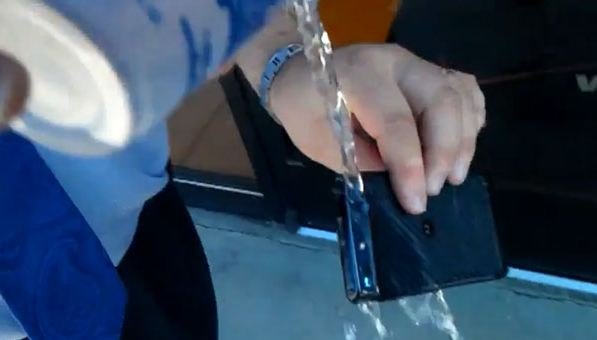 Besides being a mere 7.1mm thick and featuring Ice Cream Sandwich soon after launch, the Droid RAZR and razr accessories have another claim to fame: it is touted as being completely splash-resistant. But how well does the phone actually hold up after a good dunk?
In the video you will see below, the device seems to hold up fairly well. After being drenched in a cup of water, the phone quickly springs back to life. While it takes a few tries to open the lockscreen, we think this has more to do with the fact that it's hard to activate a touchscreen with wet fingers than anything else.
A few months ago, the Casio G'zOne was the only Android I knew that featured a water-proof casing. Then the Motorola Defy, Defy+ and Xperia Active were launched. Now there are half a dozen water-resistant Androids on the market, and the Xperia Active even allows for wet-finger tracking. I wonder how long it'll be before splash-resistance comes standard on most Androids.
This article has been updated since its original publication.
Related:
Galaxy Nexus vs. Droid RAZR: Which is the Better Smartphone?
Motorola Droid RAZR Shows Off Fancy Boot Animation, Gets Speed Tested
Droid RAZR Website Now Live, Reminds Us All Why We First Fell in Love with It