Role Playing Games - better known as RPGs - give you the chance to fully immerse yourself in the fantasy world of your choice. You can spend hours developing the stats of your character, trawling dungeons or sailing the high seas as a pirate. While there are countless RPGs on Android, finding out which ones are really worth your time isn't an easy task. Don't worry though - we're doing the hard work for you with this detailed list of the best RPG games for Android available today.
Tempest
The best pirate RPG for Android
While most RPGs are often situated in fantasy worlds, Tempest stands out as an individual for being set in the pirate realm. You'll fight against other pirates on the high seas, fulfilling quests and earning better ships with more skilled crews. The controls for this open world game are quite complex when you start out, but you can easily master these after a few minutes of actual gameplay. The difficulty level is quite high at the moment, which doesn't help when it comes to earning money - which you'll need in order to improve your equipment and solve harder missions. You'll be more than compensated for this by this RPG's fantastic graphics and long playability.
Tempest isn't free - it will set you back $7.99, but you won't be bugged by in-app purchases or annoying ads.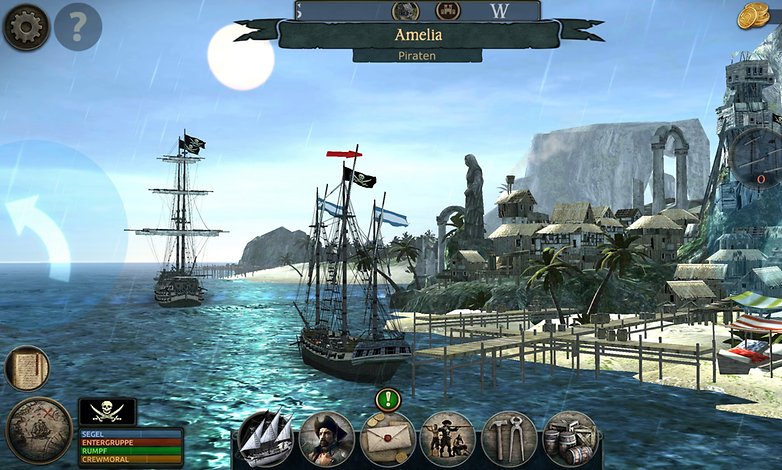 Tempest: Pirate Action RPG

If the game is good, I'm happy to pay so that I can play whenever I want
What do you think?
Pocket Mortys
The best Pokemon alternative
You don't need to be a fan of the Adult Swim series "Rick and Morty" to play this game, though it does help. Admittedly, there's no real gameplay aside from the "fight system", but for those who enjoy a Pokemon-like gameplay which relies heavily on collecting characters and fighting will get a real kick out of this game. You'll spend most of your time training up your "Mortys" and letting them fight against other Mortys. It's a simple "level up" game which can get a bit boring over time, but it has a strong replay value thanks to its humor and style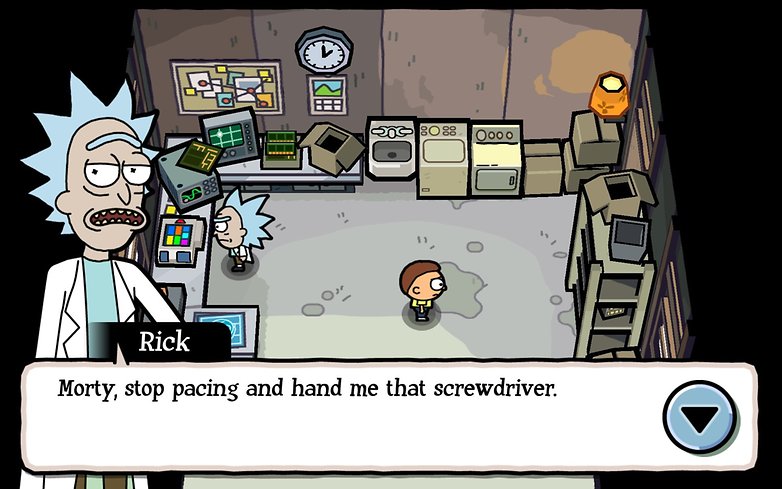 Pocket Mortys

Walking Dead: Road to Survival
The best Android RPG with a turn based fighting system
The developers at Telltale Games impressively demonstrated how well the popular The Walking Dead series can be used as the basis for a video game. Walking Dead: Road to Survival is a free Android game, in which you'll spend a lot of time establishing your own base. The game mechanic is quite reminiscent to that of the Simpsons: Tapped out. Don't worry though, you'll also spend enough time fighting against the undead. The fights are turn based but they are well rounded and manage to stay interesting for extended gameplay.
You'll only be successful in this game if you can tactically plan your attacks. Throughout the game, you'll find new weapons and equipment which will help you in the fight against increasingly more difficult enemies. Good graphics with a long replay value make this a strong RPG. As an added bonus, the game includes a multiplayer mode where you can can compete against other players.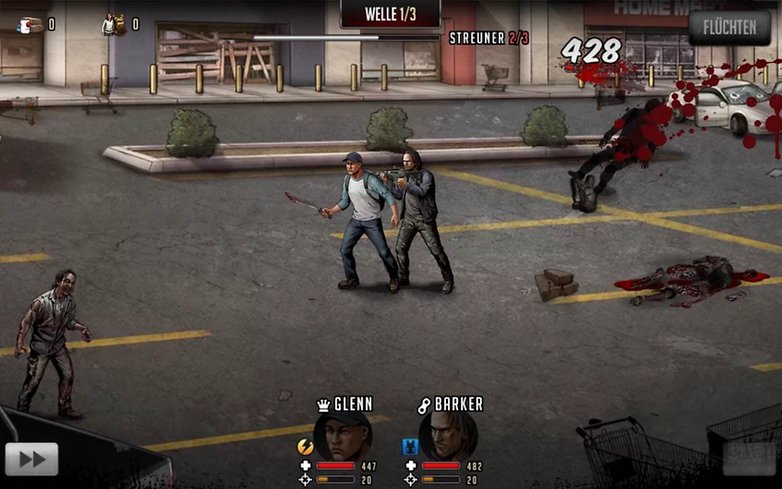 Walking Dead: Road to Survival

Forsaken World Mobile
AndroidPITs favorite Android MMORPG
Forsaken World Mobile is a mobile variant (as the name might have already suggested) of the very successful PC based Forsaken World MMORPG. The mobile version - thankfully - carries over the strengths of its PC counterpart. There are lots of dungeons to explore, as well as a whole lot of loot to be found. You can team up with other players and go out on the hunt together. If that's not your thing, you can always build your own fortress, get married or duel against other players in PVP arenas.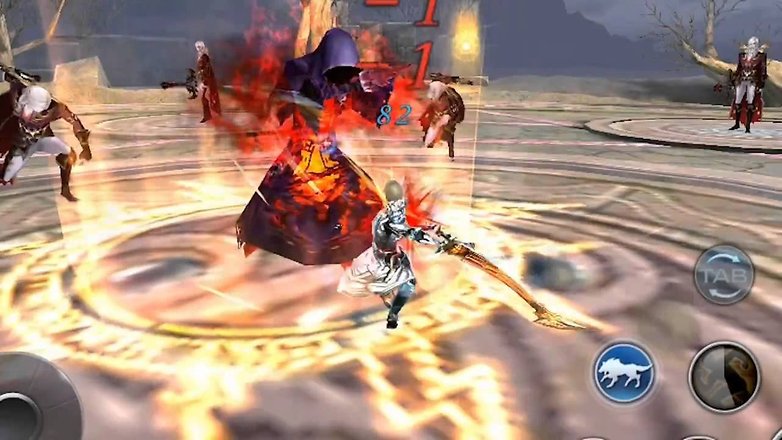 Forsaken World Mobile MMORPG

Baldur's Gate II Enhanced Edition
The best offline RPG for Android
This is one of the greatest RPG sagas ever to exist on the PC, and it's right at home on touchscreen devices. You create a band of heroes, escape from the clutches of the evil wizard Irenicus, then wander across a vast world in search of revenge and adventure. Baldur's Gate uses AD&D (Advanced Dungeons & Dragons) rules, so it's not for the faint-hearted. That said, it's definitely the richest role-playing experience you can get on Android.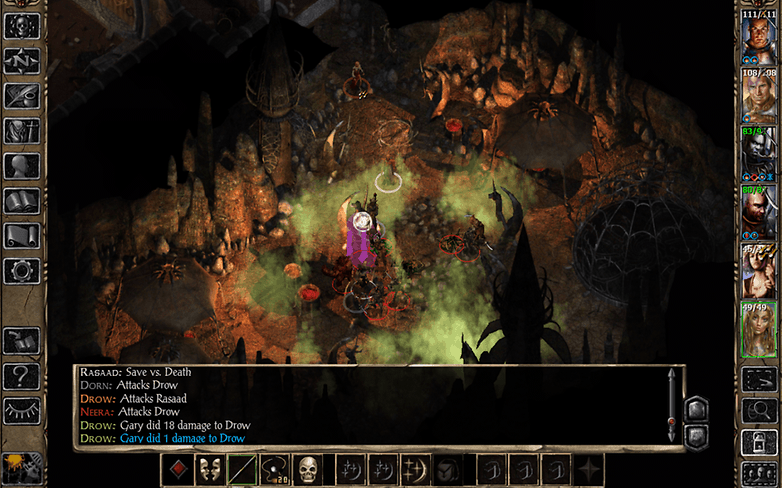 Baldur's Gate II

Knights of Pen and Paper 2
The best Android-RPG for Retro-Fans
Knights of Pen and Paper 2 combines real world "role playing" with the virtual one. The game focuses on a group of RPG fans who have gathered to play a game similar to Dungeons & Dragons. When you play this free-to-play game, you'll always see the group's actions, as well as those of the Dungeon Master. This interesting game play mechanic gives the game a charming old school atmosphere, which is underlined the now rather common retro pixel look.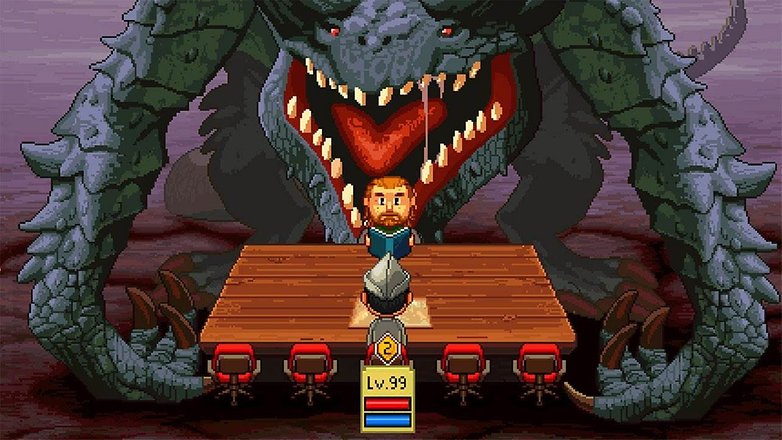 Knights of Pen & Paper 2

Heroes and Castles 2
The best action and strategy RPG for Android
Heroes and Castles 2 manages to successfully combine strategy, action and role playing into one game. In this action adventure RPG, you don't just build castles, but also jump straight into battles and unlock new skills. The game is quite expansive and has solid controls, but what really makes the difference for me is the "right in the middle" feeling that you get. If you're into movies like Braveheart or Kingdom of Heaven, then this is the RPG for you. The game isn't free, but $1.99 won't break the bank.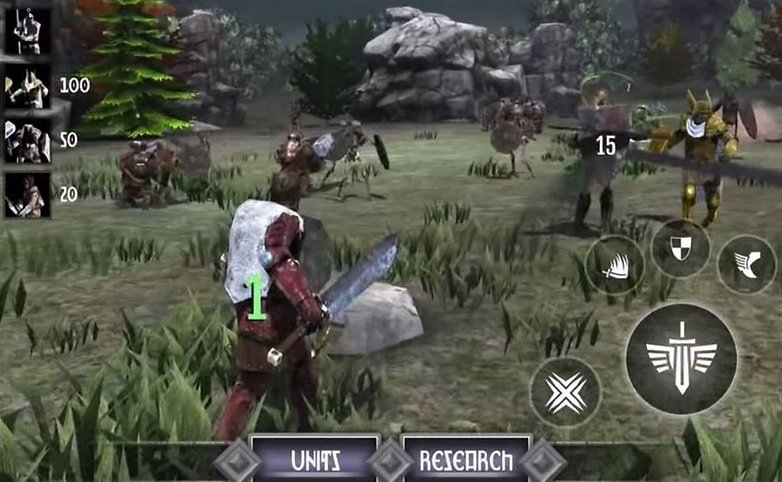 Heroes and Castles 2

The Banner Saga
The Android RPG with the best storyline
The old school role playing game The Banner Saga doesn't just have an exciting storyline which forces you to make difficult decisions, it also has a challenging turn based fighting system. Other plus points are the solid graphics and the great soundtrack, which does a good job complementing the atmosphere of the game.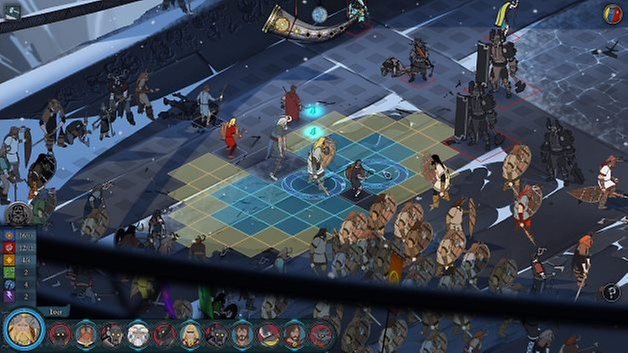 The Banner Saga

A strong storyline is important for any gaming experience
What do you think?
Final Fantasy
The classic RPG
The first Final Fantasy was first released in Japan in 1987 for the Nintendo Entertainment System (NES). Over the years, countless sequels have been released (justifiably so), and currently the series stands at XV.
The developers of Square Enix have now ported some parts to Android. Parts One to Nine are available for purchase in the Play Store, but for unknown reasons, Final Fantasy VIII has not been ported (yet). While the first parts have simple comic-like graphics, Final Fantasy VII and Final Fantasy IX are particularly appealing. This comes at a price though. These two games cost a whopping $15.99 and $20.99, but you get PC length gameplay with them.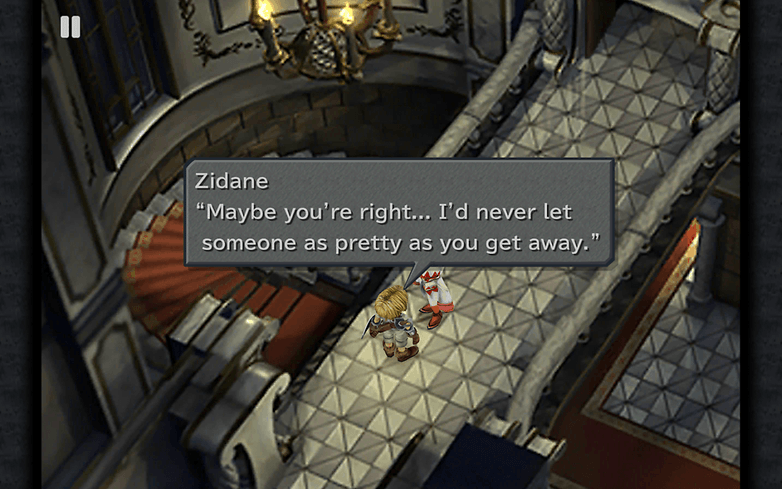 FINAL FANTASY VII

FINAL FANTASY IX for Android

Shadowrun Returns
The cyberpunk RPG for Android
Shadowrun Returns for Android is a classic role-playing game. Fights are turn based, and you constantly have to keep an eye on the actions points and special abilities of your group. The game play of Shadowrun Returns will especially appeal to fans of "old" RPGs, but this shouldn't discourage newcomers. The combat system has a lot to offer, and the cyberpunk feel and storyline really make this game worth playing.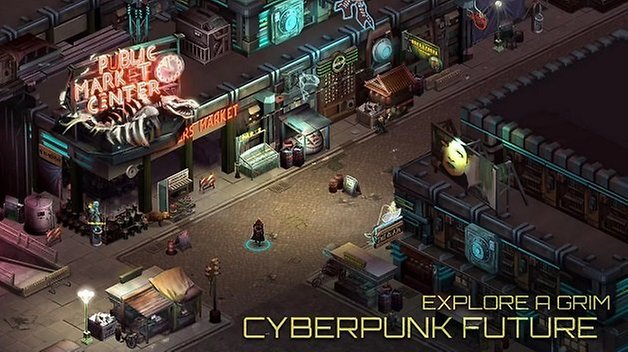 Shadowrun Returns

Feel like we've missed out on an RPG? Let us know your suggestions below in the comments!