JamJam released on AndroidPIT - All versions!
Tired of playing plain old Tetris(R)? Try this explosive mix!
Unbelievable! The average amount of money stolen in email attacks in 2017 was 950 Euros!
Did you know this?
JamJam, the explosive version of the popular puzzle classic. A bombastic high-score hunt.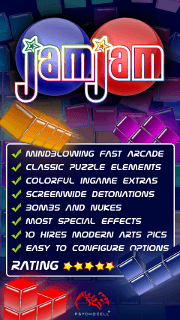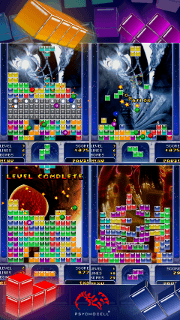 Play this arcade game with crazy backgrounds, old-school sound and many extra features! Bombs, score bonuses, detonations, death rows, slow downs, erasers, and the "clear all" life saver. Only with strategy and quick responses will you reach a proper highscore!
A cult classic for casual and die hard gamers.
JamJam blows Tetris(R) to pieces!
A Psychocell Production.
Here are the links to the HD versions of JamJam for Android devices with 480x800 or higher screen resolution:
JamJam HD - Explosive
MysticJamJam HD - Beautiful
SexJamJam HD - Sexy
Search for JamJam and find other versions of the game for other Android devices.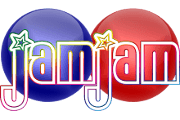 JamJam – A cult classic for casual and die hard gamers. A Psychocell Production.