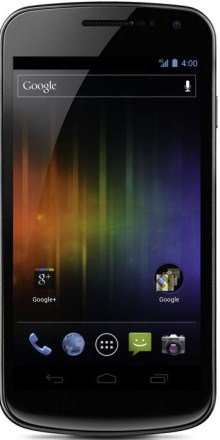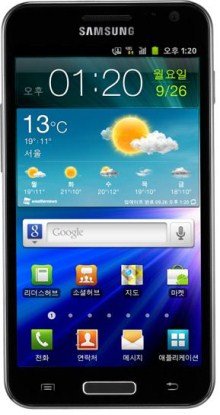 Which type of driving games do you prefer?
Choose Adventure game or Arcade game.
Oops! Seems like something went wrong. Reloading might help.

Oops! Seems like something went wrong. Reloading might help.
With all the fuss over the Galaxy Nexus, a few other soon-to-be-released phones seem to have slipped through the cracks. One of these models is the Galaxy S2 Skyrocket, a completely refreshed LTE version of the Galaxy S2, available on AT&T this weekend. It seems like a great phone, but how does it compare to the Galaxy Nexus? Read on to find out..
Display:
Both the Galaxy Nexus and the Samsung Galaxy S2 Skyrocket feature Super AMOLED displays, although there's been a bit of controversy over the display on the Galaxy Nexus since it's technically a PenTile display and not the full RGB display that was praised at release. However, we don't think you'll notice much of a difference between the two in terms of color saturation. The Galaxy Nexus display beats the Skyrocket display in the size department by .14 inches, which might be a big bonus for those who like larger displays on their phones. Other than that, the Galaxy Nexus also beats the Galaxy S2 Skyrocket in the pixel department: 1280 x720p vs. the Skyrocket's 800x400. WINNER: Galaxy Nexus
Processor:
The Galaxy Nexus hums along quite nicely on a 1.2GHz dual-core processor but the Skyrocket ups the ante with 1.5GHz. Now, of course, you may not notice a difference unless you enjoy some serious multi-tasking or demanding gameplay, but it's possible you're the sort always looking to push your phone to the max. We haven't had a chance to play with the Skyrocket but 1.5GHz sounds damn fast. WINNER: Galaxy S2 Skyrocket
Storage and MicroSD:
Much fuss has been made over the fact that the Galaxy Nexus does not have a slot for MicroSD cards and thus no expandable memory. This may or may not be an issue for users who plan on using Dropbox and Google Music to store their files in a cloud. However, it could become an issue. That said, the Galaxy Nexus comes with either 32GB or 16GB of storage on-board which should be enough for most users. The Skyrocket, on the other hand, does come with an expandable MicroSD card slot, which definitely gives it the edge in this category. WINNER: Galaxy S2 Skyrocket.
Camera:
The Galaxy Nexus takes beautiful photos and videos, as we can see here, although technically a 5MP camera is no impressive feat. The Skyrocket ships with an 8MP camera, which would seem to upstage the Galaxy Nexus. However, pixels aren't everything. Round front, the Galaxy Skyrocket seems to best the Galaxy Nexus again with a 2MP camera vs. the Nexus's 1.3MP but again, this is one category we really need extensive hands-on testing to decide on. WINNER: TBD.
Operating System:
The Galaxy Nexus is Google's first Android Ice Cream Sandwich device, featuring a raft of new features including Face Recognition, Android Beam, a completely refreshed UI and Bluetooth-enabled gameplay. The Skyrocket will ship with the latest version of Gingerbread but will surely receive an ICS update in the coming months. Time-wise, since the Skyrocket will be released this Sunday, it might make more sense to buy a Skyrocket and then upgrade to ICS at the next chance you have. However, past experience has told us that the phones that Nexus models run their Android software best, so we're going to have to give the crown to the Galaxy Nexus. WINNER: Galaxy Nexus
Price and Release Date:
While the Samsung Galaxy Nexus is slated for a Verizon release sometime soon, the Galaxy S2 HD LTE already has a U.S. release date: November 6th on AT&T. The phone will be available for $249.99, a full $50 less than the rumored Nexus pricetag of $299. The winner is pretty clear here. WINNER: Skyrocket
Conclusion:
Surprise! The Skyrocket beats the Galaxy Nexus on almost all counts. We're just as shocked as you are. So which one should you choose? Well, it depends. The Galaxy Nexus will doubtless be the first phone with Ice Cream Sandwich but if you don't mind waiting around a bit, the Skyrocket seems to have a superior camera (on paper), better storage options, a faster processor and a cheaper pricetag. Those on AT&T should definitely check this phone out. WINNER: Galaxy S2 Skyrocket
This article has been updated since publication.
Related: