[Video] HTC Amaze–4.3" qHD Phone with 1.5 GHz Dual-Core CPS Unboxed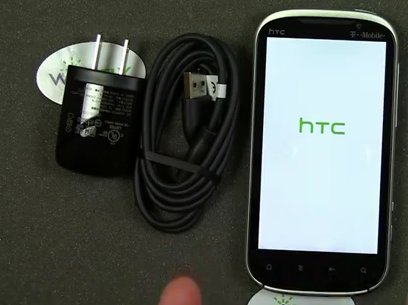 I am afraid of someone sharing my naked pictures publicly on the internet.
You too?
I might be wrong but I have a feeling that a lot of people would have rather seen the HTC Amaze then the Sensation XL at HTC's London event yesterday. Of course the Sensation XL is a good phone in and of itself but just looking at HTC's Amaze numbers, its pretty obvious which phone a tech geek like me is going to go for, even if the Amaze is going to be in a higher price class.


HTC Amaze by the numbers:
Qualcomm® Snapdragon™ S3 Processor with 1.5 GHz Dual-core
Android 2.3.4 (Gingerbread)
4,3" qHD Super LCD with 960 x 540 resolution
Multi-Touchscreen
HTC Sense 3.0
1 GB RAM
8 MP main camera with flash
2 MP camera
1080p HD Video recording
16 GB internal memory
microSD
HDMI Output (with MHL Adapter)
4G, WiFi, Bluetooth 3.0
NFC (Near Field Communications)
GPS
Battery: 1730 mAh
Dimensions: 130 x 65,6 x 11,8 mm
Weight: 173 Gramm
FM Radio
digital compass
SRS Virtual Surround Sound for headphones
Related HTC News: