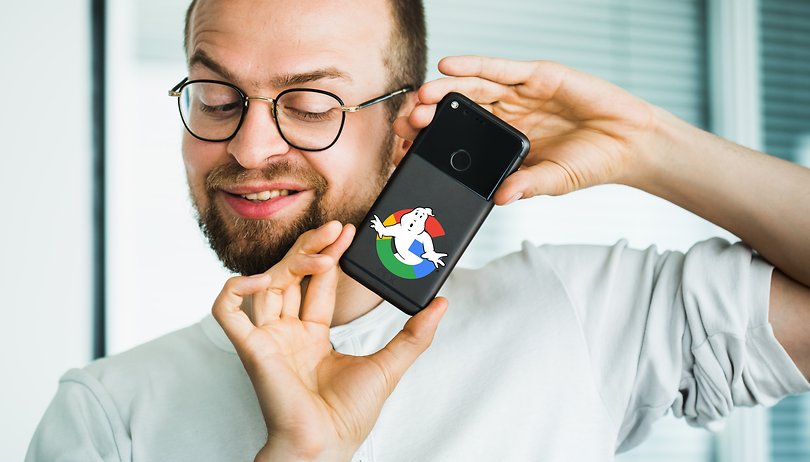 Android without Google Apps? There are alternatives for almost everything
I decided to stop using Google apps for two weeks on my Google Pixel just to see if it was even possible. I prepped my phone and chatted, surfed the web, naviagted and made phone calls - basically trying out everything that I'd normally do just without the assistance of Google apps. In the end, I realized that you can have an "Android" experience without any apps from Google or an Google account, albeit sometimes it can be a tricky one.
The challenge
I use a lot of Google apps. With Maps, I check store opening hours. In the Play Store, I download and test out apps as well as buy things. When I lose my phone, I use the device manager to find it right away. Calendar synchronizes my schedules and appointments. Gmail lets me easily manage multiple accounts at the same time. Plus, I can control the Phillips smart bulbs in my house, rent cars and even use Amazon's voice assistant, Alexa, all through my Android phone.
Now, have you ever thought about getting rid of all your Google apps? I didn't actually understand what that really entailed until I put it into practice.
Prep work
To be able to run Android without any Google apps, I needed to switch out my device's firmware. I used TWRP on the Google Pixel to install a different ROM. I decided to go with Carbon which, in my opinion, is the best option for this smartphone - at least until Lineage OS developers finish up the ROM they're currently working on. I installed the Carbon ROM but explicitly decided not to install the Open-GApps bundle (as that would defeat the purpose of this experiment). The result: my Pixel is running AOSP with some extra features from Carbon but without any Google apps.
Second steps
It's very simple to set up a smartphone like this, even without help from Google's setup wizard. However, without the Pixel Launcher, the Play Store and other apps from the search engine giant, I felt like my phone was empty, like it was missing something.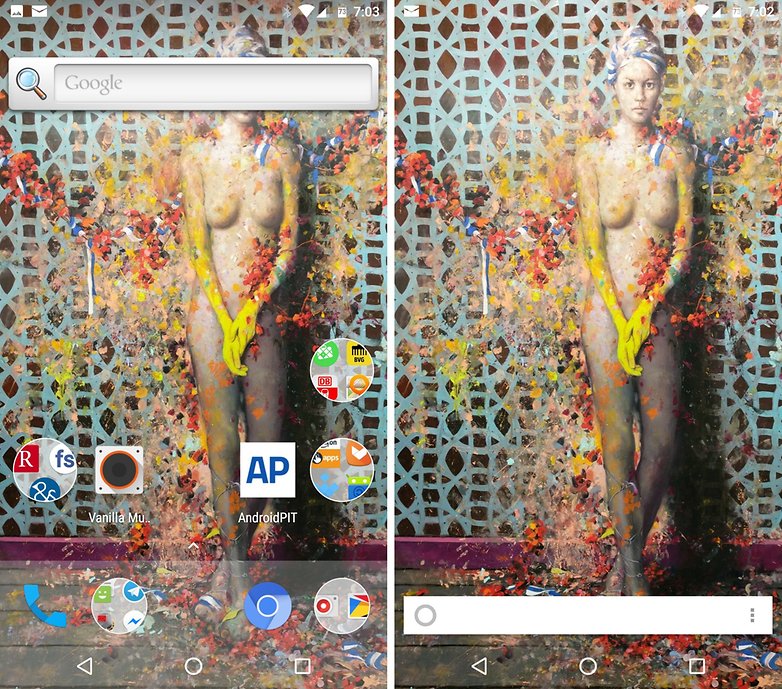 I started by setting up the Wi-Fi, started up Chromium, and downloaded F-droid, which is an Open Source (open code) app store for Android. That's where I downloaded the keyboard, AnySoftKeyboard. I then snapped a photo of a piece of art that I liked and hey presto, I had a new wallpaper.
I then downloaded the KISS Launcher to prevent my fancy new wallpaper from being hidden by the truly ugly and unmovable search bar that comes with Launcher3. And then I went on the hunt for apps.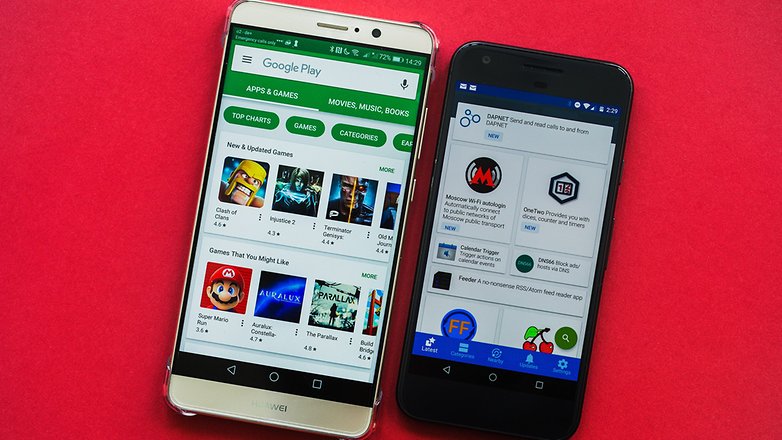 What's missing?
If you choose not to use Google apps, you do pay a noticeable price. It's not that you just miss out on YouTube, Google Drive or Maps, but also on important services that only Google Play services have access to. The so-called Google Mobile Services (GMS) include, among other things, the almost indispensable location service, which is a prerequisite for many apps.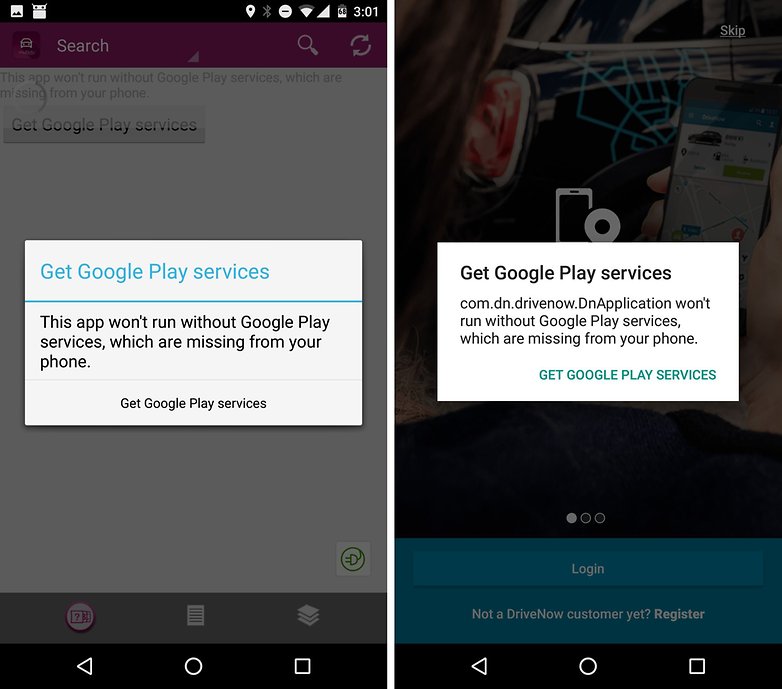 You can get around, but...
It's a shame that car rental companies are so dependent on Google and can't natively use GPS. Finding directions without Maps wasn't a problem though. Using Here Maps, OsmAnd or Maps.me, I could easily get around the streets. Not just by car either, but also by bike or whatever other mode of transport I happened to be taking.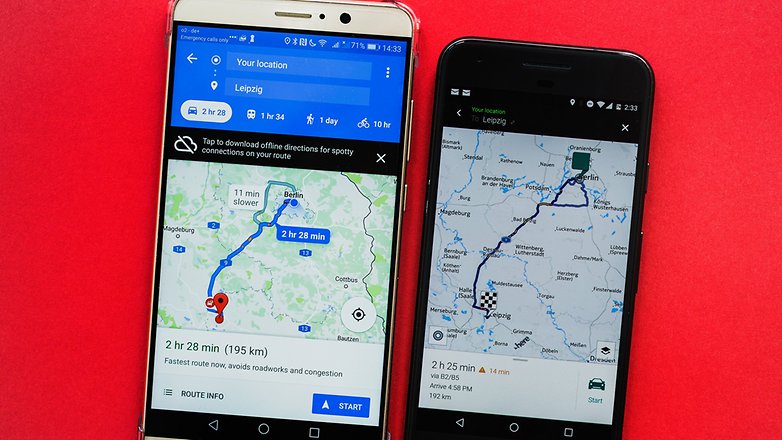 OpenStreetMap and OsmAnd aren't quite as comprehensive as Google Maps, but they come with some pretty useful info. Both of them, including HereMaps, have an offline mode which allows you to save data.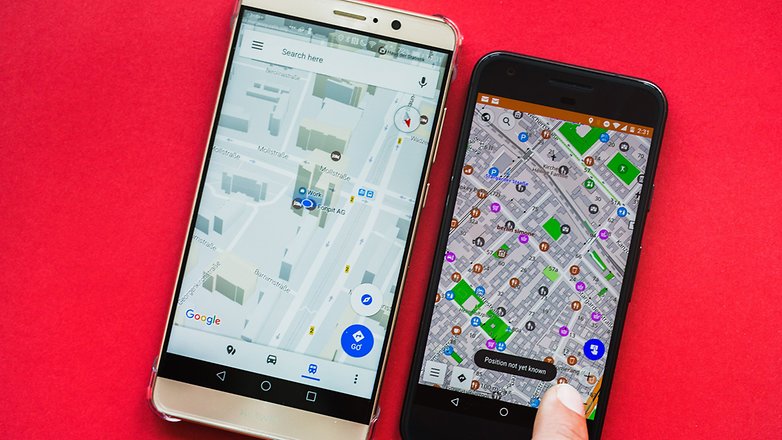 An abundance of apps, even without the Play Store
Even without the Play Store on my phone, I was able to find and use decent apps. F-Droid is always my first choice since open code apps are usually pretty high quality. My second is the Amazon app store, which has both free and paid apps and is considered to be very safe.
My app alternatives in a Google-free Android world
| Play Store app | Alternative | App source |
| --- | --- | --- |
| Alexa | Alexa | Amazon |
| Twitter | AndStatus | F-Droid |
| Minuum Keyboard | AnySoftKeyboard | F-Droid |
| Audials | Audials | Amazon |
| Google Calender | Calendar | pre-installed |
| Google Devicemanager | Cerberus | Uptodown |
| Chrome | Chromium | pre-installed |
| Google Drive (PDF-Reader) | CuprumPDF | F-Droid |
| Play Store | F-Droid, Uptodown, Aptoide | Off. website |
| Facebook | Face Slim | F-Droid |
| Google Maps | HERE WeGo, MAPS.ME, OsmAnd~ | Uptodown, Amazon, F-Droid |
| Gmail/Inbox | K-9 Mail | F-Droid |
| Pixel Launcher | KISS Launcher | F-Droid |
| Yatse Kodi Remote | Kore | F-Droid |
| LastPass | LastPass | Amazon |
| YouTube | NewPipe | F-Droid |
| Google Authenticator | OneTimePad | F-Droid |
| Relay for Reddit | RedReader | F-Droid |
| Telegram | Telegram | F-Droid |
| Poweramp | Vanilla Music | F-Droid |
| MX Player | VLC | Uptodown |
| WhatsApp | WhatsApp | Uptodown |
| Wunderlist | Wunderlist | Amazon |
| Google Home, Alexa, Philips Hue | unusable | Error: unknown error |
Some apps are a bit outdated
In addition to Amazon and F-Droid, I also used Uptodown and Aptoide to find apps. With these four options, I could find almost every app I could ever need including their updates. However, that doesn't mean that all the apps were running the latest version.
In Amazon, Maps.me was version 5.0, whereas Uptodown already had version 7.0.5. However, since I downloaded the app from Amazon, I couldn't use Uptodown to update it, and this could be time-consuming.
What didn't work, or worked poorly
Contact backups
In addition to not being able to rent cars with my smartphone, some other things just weren't possible. You should keep this in mind, as data transfer was almost impossible. As I saw right away, Google offers more options with its Gmail, Calendar and Contacts. A few hours after setting up my phone, I noticed that my contacts list was completely empty. Fortunately, I was able to import my contacts from an old phone using a VCF file.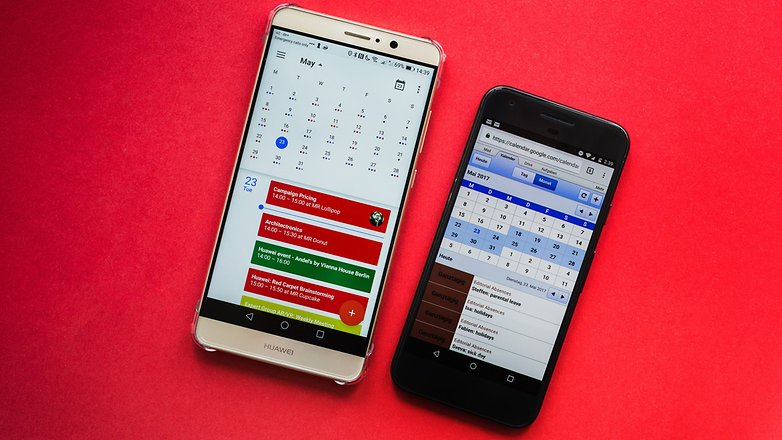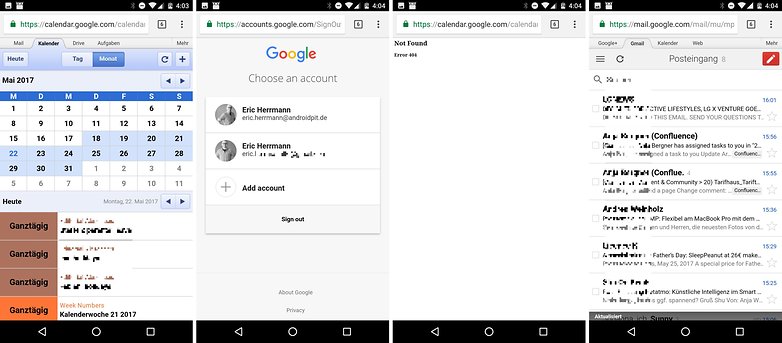 How to handle old emails on Gmail
The next tricky point: email files seem to be difficult to handle. Using K-9 Mail service, I could only download the last 25 emails. In the end, I solved the two-step authentication problem on K-9 Mail though. Google uses app passwords to let you login into accounts on apps that don't offer support for two-factor authentication.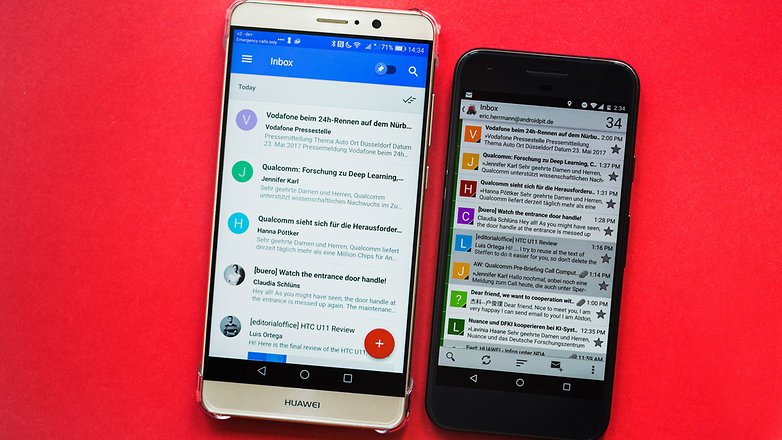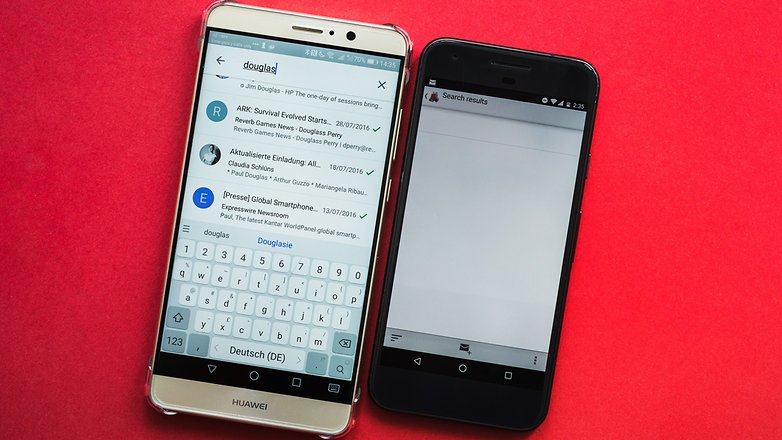 Google Calendar
I had to manage my Google Calendar meetings with a PC. A Google account can't be setup on a device, plus, there aren't any alternative agenda apps that have access to Google Calendar. The Microg bundle should let you set up a Google account, but I didn't want to do that on my test device.
I used a shortcut through a mobile browser, just like for Gmail files. As I use two Google accounts, the whole situation was made worse by the 404 Error of the online version Google calendar. That made trying to navigate between two accounts impossible. I would have had to install a second browser just to open Google Calendar with a different account.
Photo backups
Syncing photos like the upload on Google Photos can be substituted by a variety of free alternatives, like Box or Dropbox. You could also make your own self-hosting if you'd like to. If you want to setup hardware at home, monitor it by yourself, and not use a Google account, Synology looks like a good option.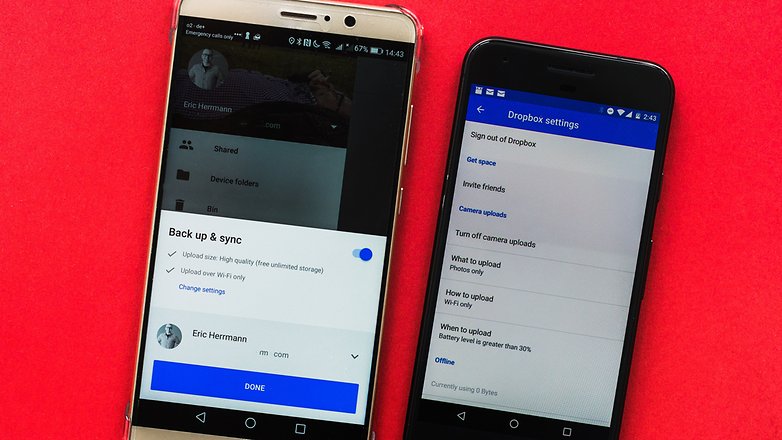 Cast, Alexa, Hue
I'm not sure if it was an error or a lack of Google apps but devices with Google Cast, like Chromecast, were invisible on my device. However, what surprised me the most were the problems with Amazon. Alexa insisted on being connected to the same account. For reasons in the past, I use a different account on Amazon when I use the Amazon App Store. However, I couldn't setup Alexa with its own separate account.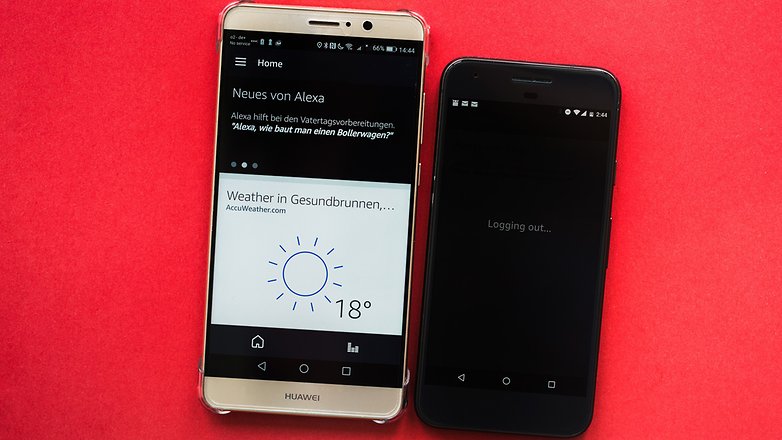 I couldn't find the Philips Hue bulbs either. So those of you who are investing in a smart home, using a smartphone "without Google" is pretty much impossible.
Finding my phone
Theft protection without Google services is also a tricky matter. Cerberus is a good alternative to the Google's device manager, but you'll have to pay at least once to be able to use its service. Theoretically, you should be able to check your device's location by SMS or online, take a selfie of the thief and send it to a designated email, block the device, turn off data and more.
But this didn't work on my phone, and I'm still not sure why. I couldn't find out what caused the problem because there was never any error message. Maybe it was the lack of positioning service, or maybe I was missing some other service from Google.
Conclusion
If you're like me, and you're truly dependent on Google's services, there's really no quick way to get around the problems that I encountered. It's the same thing for apps that were created around different Google services. Without the massive support from the community that works with open-source, you'd have to be quite clever to get around using Android without any Google apps.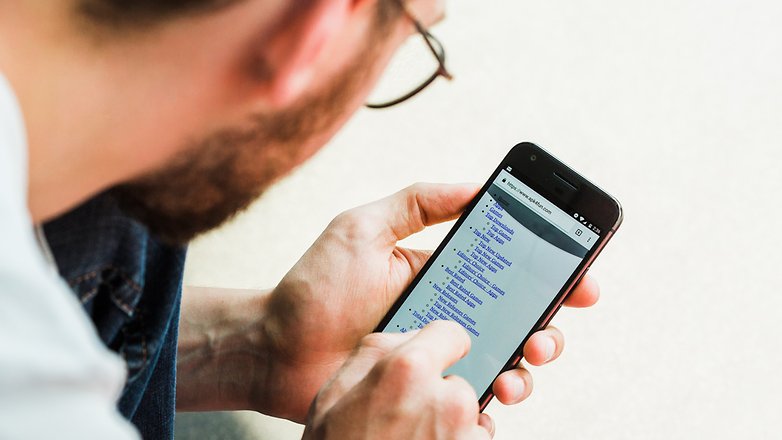 It's not always clear which parts of apps are compatible with Android and which are directly dependent on Google. Apparently, the influence of Play Services on features from Android apps and the power that Google has over developing apps is much bigger than I had ever imagined. You can install almost any app you'd like, but only a small number of them can be used without Google.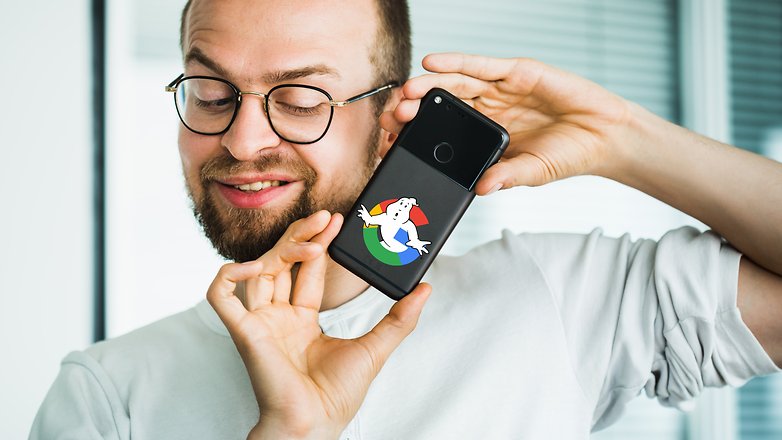 If you'd like to sync your calendar, email contacts, as well as backup your photos, be safe from theft and get rid of Google-based apps, you could certainly still enjoy your device, but with some limits. Otherwise, you'll have to accept Google services just the way they are.

Have you ever thought about what your life would be like without Google?