Feb 13, 2013 11:30:47 AM via Website
Feb 13, 2013 11:30:47 AM via Website
Hello
i wanted to present you my new app. It is still in Beta Status.
Please give me some feedback about what you like or not.
Fuel-Tool
Fuel-Tool
Check your costs for all your vehicles.
✔ Enter the data when you fill your tank and all your sidecosts like insurence, repair costs or parking tickets.
✔ This app will calculate the stats about your real consumption costs, the distance and the costs of your vehicle.
✔ so you can check how the avarage costs of your vehicle every day, month, or year and how much your vehicle cost you every Kilometer or mile.
✔ Export and Import your Data with Excel xls Files
This is a full version without any restrictions
Still to come:
-- help
-- graphs of the stats data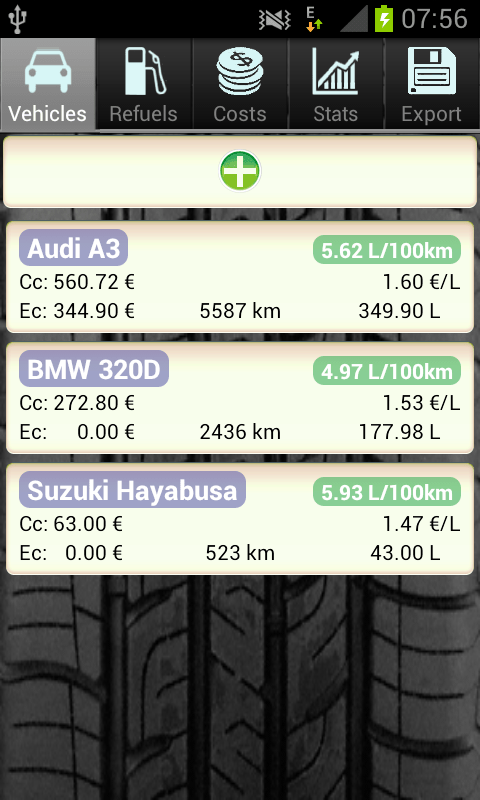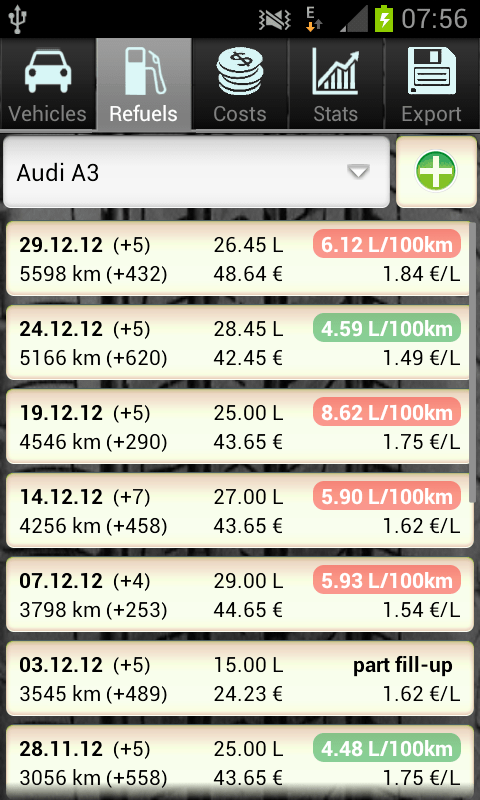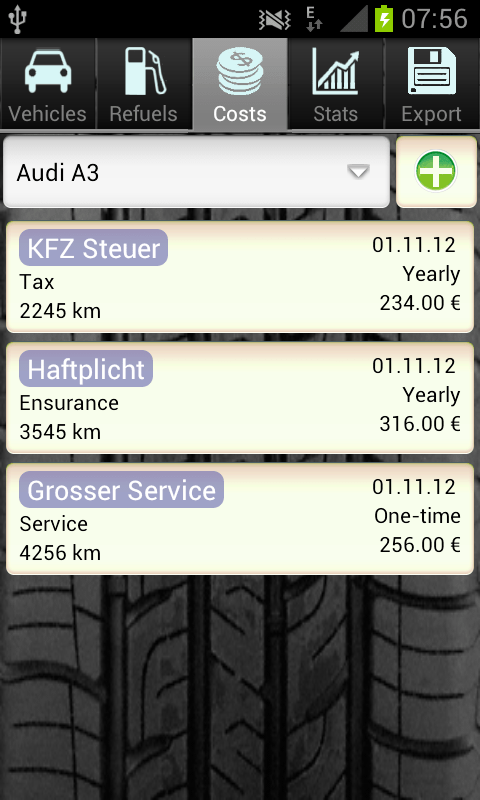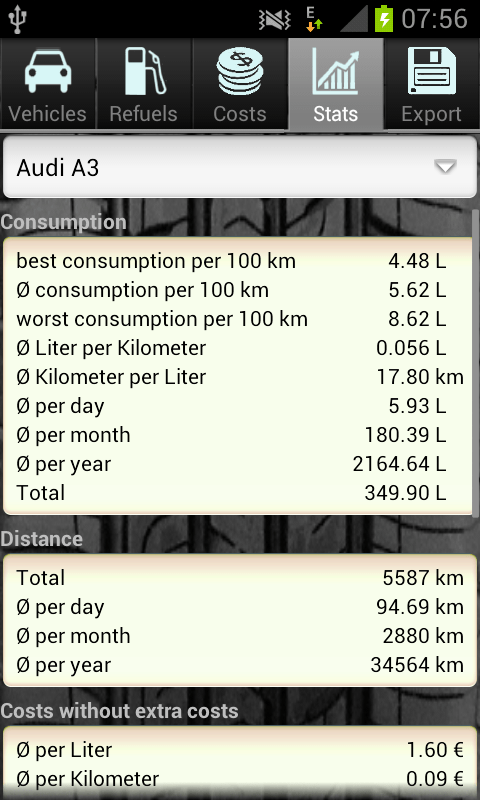 — modified on Feb 15, 2013 2:03:33 PM