Jun 19, 2013 5:09:11 PM via Website
Jun 19, 2013 5:09:11 PM via Website
**
Download the game here : Alien Spheres
**
Hi,
My name is Julien, I'm a French developer from studio "
Djuteam
", and I have just released my second Android game called "
Alien Spheres
". It is a sort of arcade/puzzle game. In this game you are the captain of a ship, and you must defeat waves of alien robots. Gameplay is original, designed for touch screens.
Into the alien robots there are spheres in rotation, with colors on it. Your ship aims automatically the center of each sphere, and when you aim the weak color of each sphere you are able to launch an attack. After 3 attacks you defeat the Aliens. Simple, right ?
Gameplay is like this : speed up or down the spheres, align the spheres to aim the weak colors at the same time, launch a global attack, launch special attacks to go faster, then you get points and stars if you got fast enough, to unlock the chapters and levels.
The main features are : solo – 54 levels – 4 special attacks – 5 enhancements for the ship – up to 4 Aliens on each wave – tutorials.
The "Djulteam" does not have a dedicated site, but a facebook page and a Twitter account : @Djulteam
In case you have any questions don't hesitate to ask. I'm also open for an interview.
Cheers, Julien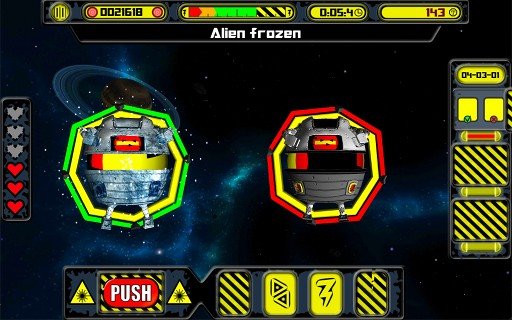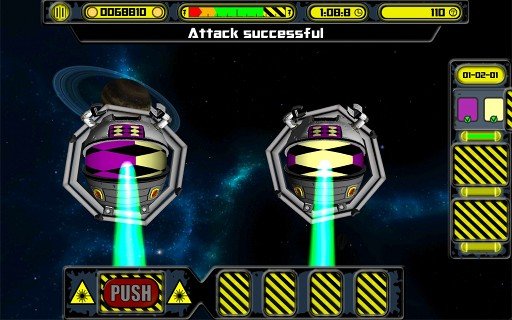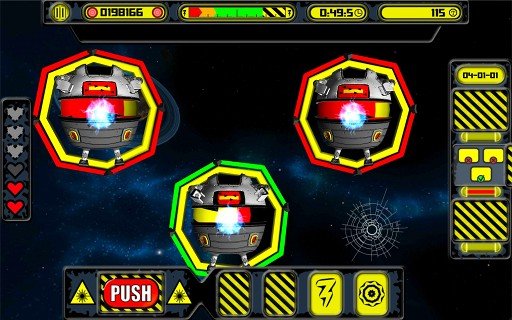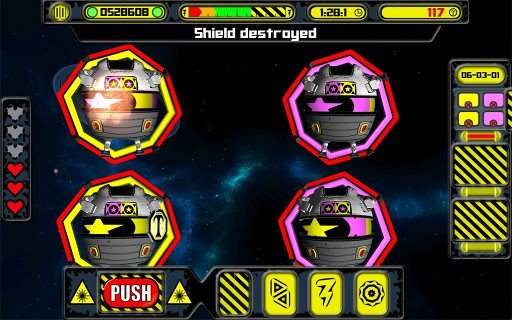 **
Download the game here : Alien Spheres
**