Nov 24, 2016 7:07:25 PM via Website
Nov 24, 2016 7:07:25 PM via Website
This program serves as a mobile assistant to an engineer.
First version of the program provides solutions for the analysis of the nine single-span beams.
The most popular type of beams for designing covers and floor are selected as default sections
Double T normal beams in accordance to СТО АЧСМ 20-93, HEA, HEB, HEC, HEM, IPE, old russian and german standarts (before 1917 year!) and channels in accordance with GOST 8240-97, UPE, UPN. The calculation results depend on the steel grade, the required deflection and section type.
program uses the following steelgrades: steel S245, steel S255, steel S345.
The calculation and selection of the beams are performed on the assumption that the upper belt of beams tied along the entire length.
You can download my app on Play Google now: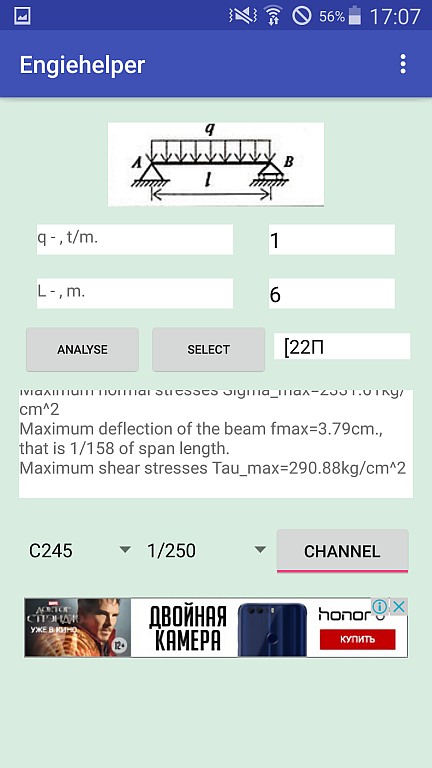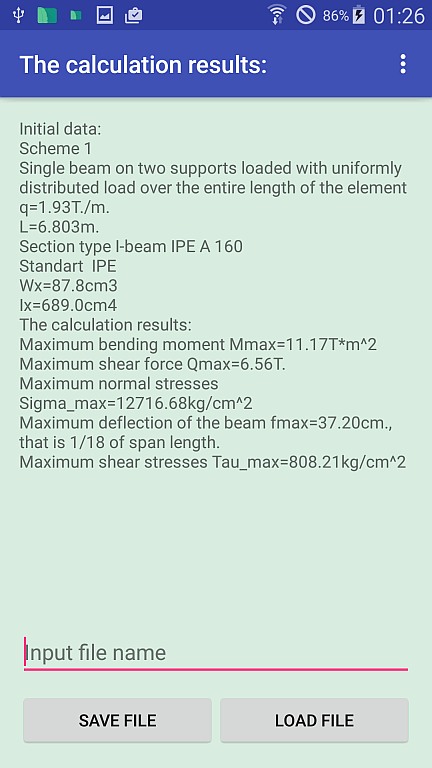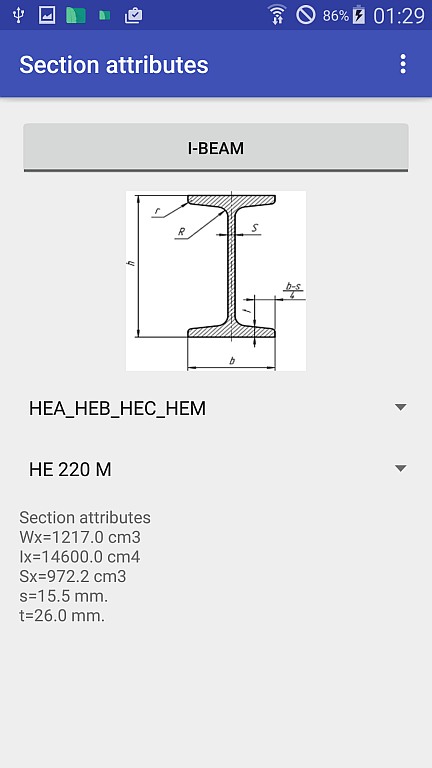 — modified on Nov 24, 2016 7:13:41 PM