Has your smartphone suddenly stopped responding? Most of the time, restarting your phone should fix the problem. But, in some more serious cases, you have to resort to a factory reset. We'll tell you how to do both here.
I would love to be part of the AndroidPIT team.
What do you think?
How to restart your smartphone
Sometimes, phones freeze up for no apparent reason. While it's annoying, it can usually be fixed quickly and easily by restarting - also known as "rebooting". This will give your phone a fresh start, and in theory, all your photos, apps and settings should be left intact. Here's how to do it.
If your phone suddenly freezes, just hold down its Power button for 30 seconds and it will restart itself.
It's that simple! But, sometimes phones can continue on having problems, and it might be necessary to do a factory reset - a more extreme measure that will wipe out all your data, but will usually fix more stubborn issues.
Restarting usually fixes my frozen phone
What do you think?
How to factory reset your smartphone
If restarting your phone doesn't help the problem and your phone is still acting up, you might want to try a factory reset. This will restore your device to its factory settings. The process is also sometimes referred to as formatting or a "hard reset".
The easier way to do a factory reset is with the Settings menu, but if that isn't possible, you can also reset in Recovery Mode. Here are the instructions for both.
Factory reset with the Settings menu
Be warned: this process will erase all the data from your device's internal storage, including personal files like photos. So, be sure to back up all your phone's data beforehand.
In the Settings menu, find Backup & reset, then tap Factory data reset and Reset phone.
You'll be prompted to enter your pass code and then to Erase everything.
Once that is done, select the option to reboot your phone.
Then, you can restore your phone's data.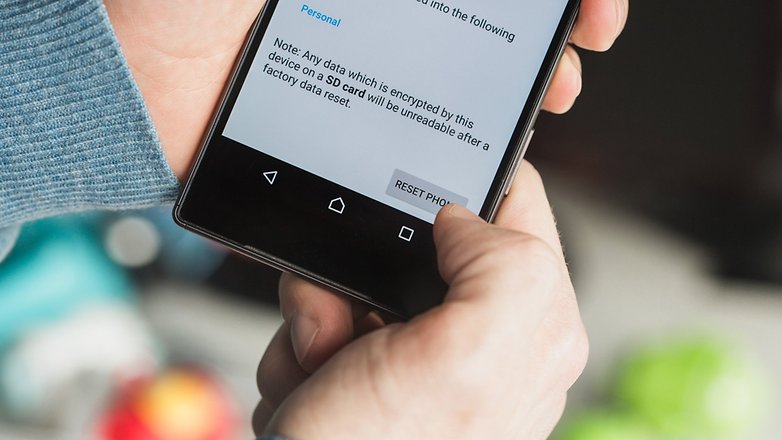 Factory reset in Recovery mode
If your phone is so messed up that you can't access your Settings menu, there's still hope. You can reset in Recovery Mode, using just the buttons of your phone.
If possible, back up your phone's data first, as this process will remove all data from your phone's internal storage.
Turn your phone off.
Hold the Volume down button, and while doing so, also hold the Power button until the phone turns on.
You'll see the word Start, then you should press Volume down until Recovery mode is highlighted.
Now press the Power button to start recovery mode. You should see an Android robot now.
Once you're in Recovery mode, press and hold the Power button, and while doing so, press the Volume up button once, then let go of the Power button.
Press Volume down until Wipe data/factory reset is highlighted, then press the Power button to select it.
Once that's done, press the Power button to select Reboot system now.
Then, you can restore your phone's data.
Did these methods work for you? Let us know in the comments.