The Samsung Galaxy S4 and LG G2 are both becoming things of the past: the Samsung Galaxy S5 has been released and has taken the Samsung flagship throne and the LG G3 is expected to be released shortly. Yet, these two "old" smartphones still are among some of the best devices out on the market and still offer a ton of bang for your buck. We take a look at both of them and compare them side by side.
Do you prefer driving or action-adventure games?
Choose Driving or Action-adventure.
Oops! Seems like something went wrong. Reloading might help.

Oops! Seems like something went wrong. Reloading might help.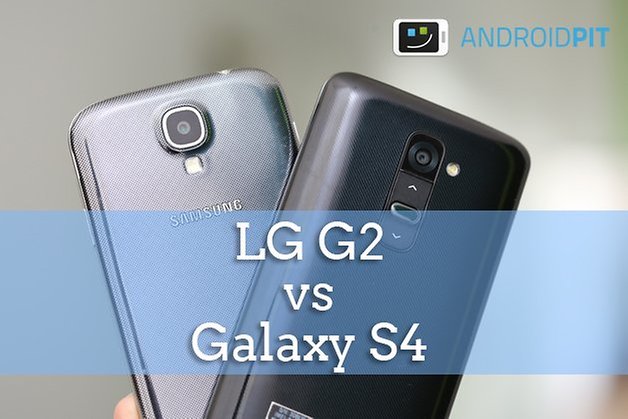 Design
LG went a little bit crazy when it came to the design of the LG G2. LG was able to get a 5.2-inch display into their device despite being almost the same size of the Galaxy S4 and its 4.99-inch display. How did they manage to do that? They minimized the bezel on the edges of the device to increase the display size while still retaining a comfortable size for one handed use. As an added bonus, the plastic chassis surrounded by a line of aluminum on the edges offers a very clean and unique design choice.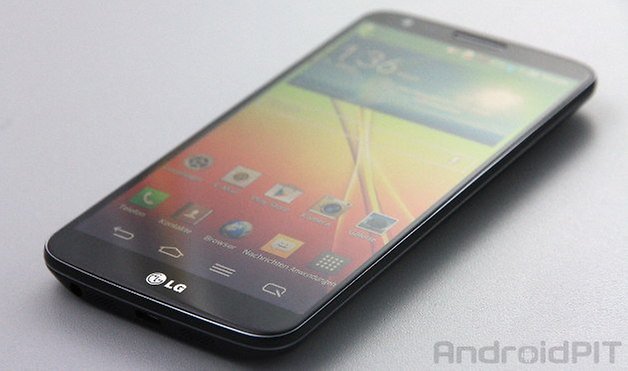 The Samsung Galaxy S4 has received some criticism by critics in terms of its design and manufacturing, being almost identical to its predecessor, the Galaxy S3. However, in Samsung's mind, why change things when they are working so well? The design of the Galaxy S4 is very ergonomic and offers an easy grip when handled.
LG has gone a little bit further when they designed the LG G2 having the power and volume buttons on the back of the unit. LG took a chance with this unique physical button placement and definitely touted it was one of the big selling features when the device was first announced. Right now, it seems to have paid off with customers and critics alike approving of the button location and ease of which you can access them when using the device with one hand.
Display
As stated above, despite both smartphones having similar dimensions, the G2 squeezes in a bit more when it comes to the display (5.2 inches vs. 4.99 inches). Both have the same HD resolution, 1920x1080, and as such, the PPI on the G2 is just a tad bit lower than the S4. However, anything over a PPI of 300 is hard to discern to the naked eye, so the point is basically moot when comparing these two devices.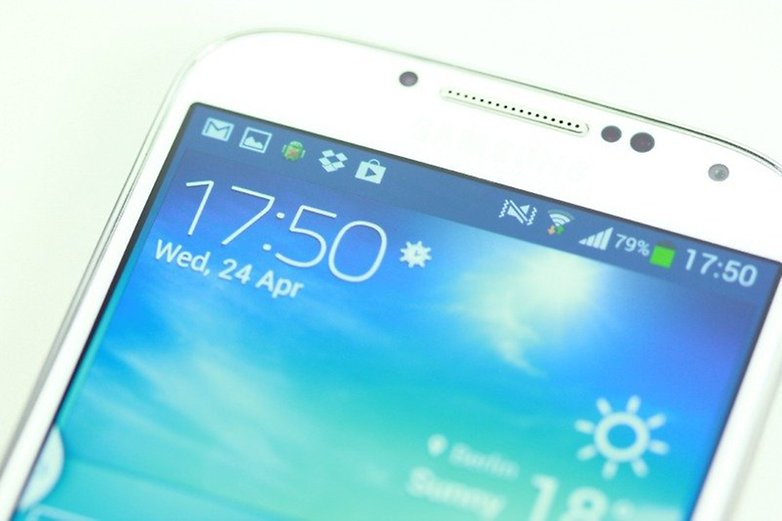 The real difference between the two displays is the technologies behind them: the Galaxy S4 sports a super AMOLED display and the G2 offers an IPS LCD. In terms of quality, both are very good but they definitely shine in different areas. The LCD screen does better while in natural light while the AMOLED offers brighter colors. For a full breakdown on the benefits of both technologies, check out our video on LCD vs. AMOLED displays.
Software
Both devices have been confirmed as getting the Android 4.4.2 update: the Samsung Galaxy S4 just starting to have it rolled out and the G2 rollout well in progress. While both have the same version of the operating system, they have different UIs built on top of it: Samsung has Touchwiz and LG has the Optimus UI.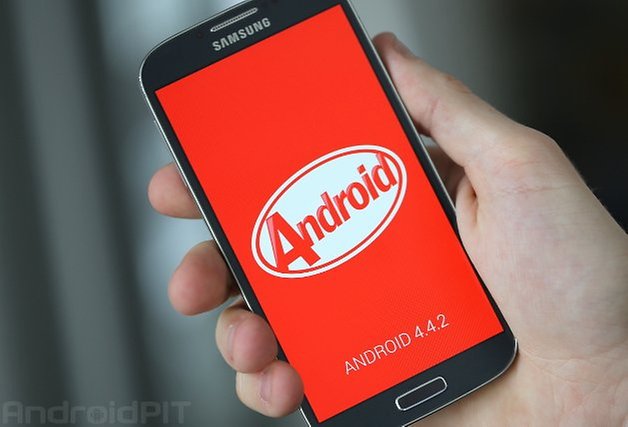 Touchwiz is a bit more polished as it has gone through more iterations that Optimus. While not many people are a fan of all the "extras" included along with manufacturer UIs, Touchwiz comes with some great ones that help facilitate the use of the Galaxy S4: voice and gesture controls, Samsung Apps, and a ton of extras boosted into the camera software. The Optimus UI offers some good LG specific options, such as KnockOn, but still has a way to come before it is as defined as other UIs.
Performance
When it comes to performance, it should be kept in mind that both of these devices are beasts: they each provide high performance and in normal use, you probably won't notice any difference between the speed of each device. However, on paper, the LG G2 has a faster processor that will most likely hold up better to the test of time.
Camera
LG and Samsung have different approaches when it comes to the camera. Both devices sport good cameras and offer many different options to customize your shots at will. The differences between the two are rather in the application of the camera: it is more "fun" and social for the Galaxy S4, offering a ton of interesting shooting modes. The G2 focuses on the essentials and just "getting the shot". When it comes down to it, it comes down to a matter of preference.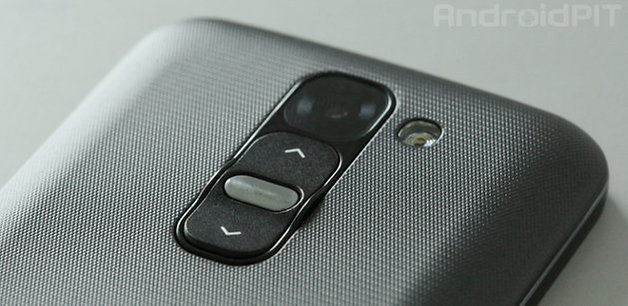 Battery
On paper, the LG G2 has a larger battery, but it must not be forgotten that because it has a more demanding processor than the Galaxy S4, it may not be the longest lasting. This will came down all to how resource hungry you'll be running your device. In practice, however, the LG G2 does have a larger battery out of the box and should last longer.
Technical Specifications
| | Samsung Galaxy S4 (I9505) | LG G2 |
| --- | --- | --- |
| System | Android 4.4.2 | Android 4.4.2 |
| Screen | 4.99-inch Super AMOLED display, Full HD (1920 x 1080p), 441 ppi | 5.2 inch IPS LCD, Full HD (1920 x 1080p), 423 ppi |
| Processor | 600 Snapdragon 1.9 GHz | Qualcomm Snapdragon 800 2.26 GHz |
| RAM | 2GB | 2GB |
| Internal memory | 16GB + microSD | 16/32 GB |
| Battery | 2600 mAh | 3000 mAh |
| Camera | 13 MP (rear), 2 MP (front) | 13 MP (rear), 2.1 MP (front) |
| Connectivity | 4G/LTE, NFC, Bluetooth 4.0, WiFi | 3G/4G, WiFi, Bluetooth 4.0 |
| Dimensions | 137 x 70 x 7.9 mm | 138.5 x 70.9 x 8.9 mm |
| Weight | 130 g | 140 g |
We do note in passing that unlike the Galaxy S4, the LG G2 doesn't have a microSD slot for expandable storage or a removable battery.
Conclusion
The LG G2 and Samsung Galaxy S4 are two very similar smartphones: each has its own set of strengths and weaknesses. If it were up to me, I would choose the LG G2 over the Galaxy S4 for two reasons: the Optimus interface is much lighter in design than Touchwiz (in my own personal opinion) and LG has taken some risks that have paid off for it with the G2. As such, we can like the LG G2 for not the brand behind it but rather for what the smartphone is: a unique smartphone that offers a breath of fresh air.