Sony's Xperia Z5 Compact may be small in name, but there's enough power inside the gadget to take on flagship mobiles from a number of big players. Does Sony's not-so-mini Z5 Compact offer enough to stand tall over Apple's iPhone? Read on for our Sony Xperia Z5 Compact vs iPhone 6s comparison.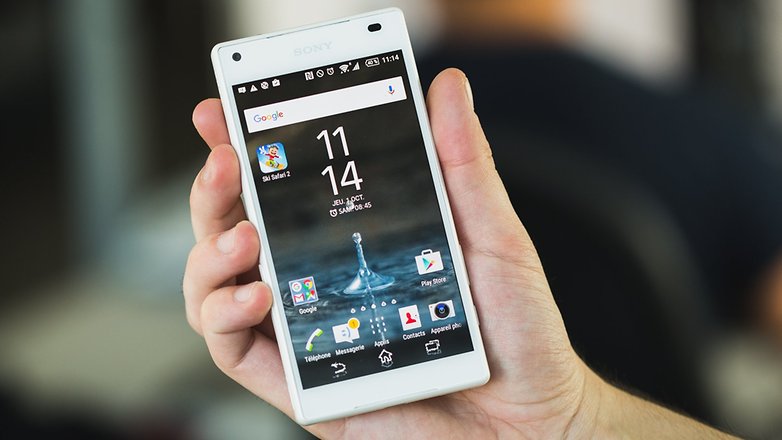 Sony Xperia Z5 Compact vs iPhone 6s: design and build quality
While the specs of the Sony Xperia Z5 Compact are fairly similar to its brother, the Xperia Z5, with this device you're dealing with a smaller body. Despite the difference in size, there aren't many visual variations between Sony's pair of smartphones.
The Sony Xperia Z5 Compact seems like a step down in terms of build quality, however, and the square-looking shape of the handset may not please everybody in a world where most desirable mobiles are curvy. The Sony Xperia Z5 Compact fits snugly in the hand, although it's a slight nuisance feeling the straight corners of the phone dig into your palm.
Place an iPhone 6 alongside an iPhone 6s and it's impossible to tell the two apart. However, it's a different story when you pick the gadgets up, as the iPhone 6s is very slightly heavier. It's a bulkier smartphone that shares the same design language as its predecessor, which could either be taken as a pro or a con. We're not too sure about the antenna lines on the back of the iPhone 6s, which in our minds ruin the sleek look of an otherwise gorgeous gadget. We'll have to get over it.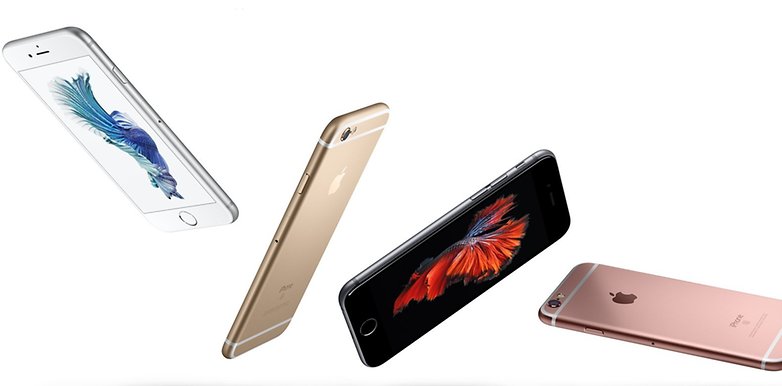 Sony Xperia Z5 Compact vs iPhone 6s: display
The Sony Xperia Z5 Compact arrives with a 4.6-inch 720p display, rocking a pixel density of 323 ppi. The fact that you're browsing content on a smaller display means the picture ends up looking particularly crisp.
Sony's Xperia Z5 Compact screen is also built with the company's Dynamic Contrast Enhancer tech, which makes the bright parts of the screen brighter and the dark parts a truer, deeper black. The smartphone offers some impressive viewing angles even in bright sunlight, too.
Apple's 4.7-inch Retina HD iPhone 6s display is a beauty, and while, specs-wise, it tells basically the same story as the iPhone 6, the iPhone 6s comes equipped with a pressure-sensing 3D Touch display. This headline-grabbing addition means that the iPhone can tell the difference between a tap, a press and a long press.
As time goes on, more and more of the most popular apps in the App Store are updating to take full advantage of the feature. Interestingly, the iPhone 6 has a higher screen brightness than the iPhone 6s, which affects outdoor use very slightly.
Sony Xperia Z5 Compact vs iPhone 6s: processor and storage
Sony's Xperia Z5 Compact arrives with a 64-bit Qualcomm Snapdragon 810 processor tucked inside, providing 2 GB of RAM and 32 GB of internal storage. In comparison, the Xperia Z5 holds 3GB of RAM. It's possible to expand the storage of the Z5 Compact to 128 GB with a microSD card.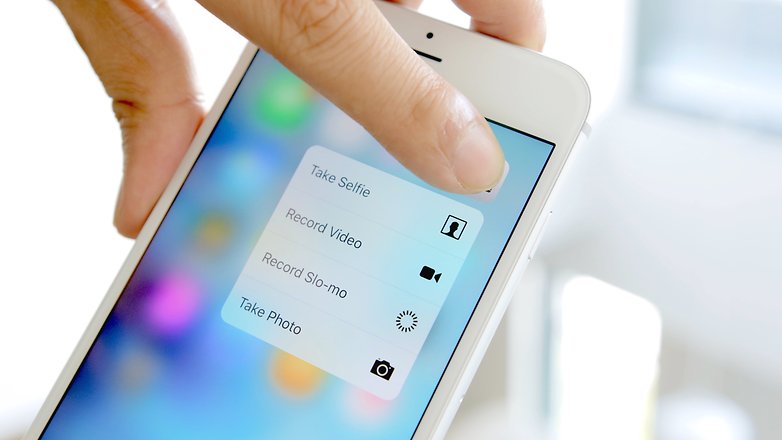 Apple uses its own processor which makes comparing it with the Sony Xperia Z5 Compact a difficult job, but we can say that the iPhone 6s is very nippy, and that it copes extremely well with intense gaming sessions and multitasking.
There's no room for expandable storage, but the smartphone arrives in 16 GB, 64 GB and 128 GB variants. Nowadays, not too many buyers are going to be satisfied with 16 GB of storage, so Sony gets a thumbs up for offering double that with the Xperia Z5 Compact.
Sony Xperia Z5 Compact vs iPhone 6s: camera
Both the cameras found in the Xperia Z5 Compact and iPhone 6s are impressive, but we'll start with Sony's. The Xperia Z5 Compact features one of Sony's best smartphone cameras ever, with plenty of modes and manual settings for photography fanatics to play around with.
The shooter on the back of the mobile can capture 4K video, also featuring a 23 megapixel Exmor RS Sensor and super-fast autofocus of 0.03 seconds. Dynamic range is glorious, and image detail is very strong. The 5.1 MP front-facing snapper is also solid, featuring the same Exmor sensor as the back.
On the other side of the fence, Apple's iPhone 6s features a 12 MP camera on the back and a 5 MP front-facing camera. Although the megapixel count is lower, the smartphone still take gorgeous pictures and videos. While the camera app found on the iPhone 6s is similar to those before it, this build adds Live Photos to its box of tricks, which takes a 1.5-second picture before and after you hit the capture button.
The result is a unique video memory that gives your favourite pictures some colourful context. It's hard to tell between the iPhone 6 and iPhone 6s when it comes to image quality; despite the increase in megapixels, results are still similar.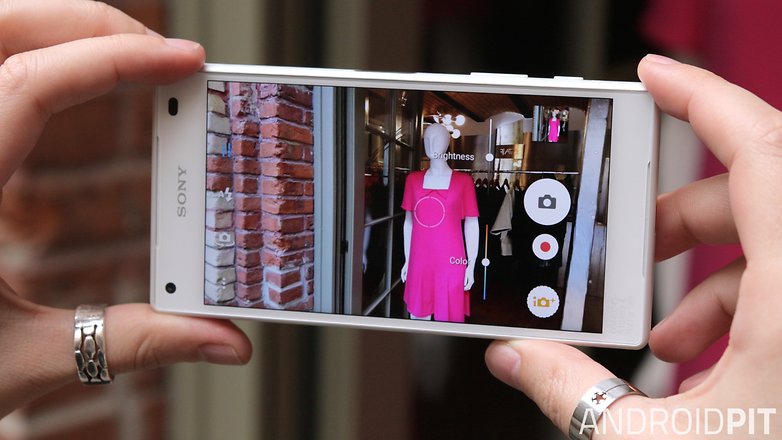 Sony Xperia Z5 Compact vs iPhone 6s: software
The Sony Xperia Z5 Compact arrived on the scene with Android 5.1 Lollipop, but recent rumours suggest that the smartphone will be receiving the Marshmallow upgrade in the very near future.
Despite whispers of an update, Android 5.1 Lollipop performs well on Sony's smartphone, although the group has put its own mark on the UI by adding apps such as Xperia Lounge, Twitter, PS4 Remote Play, the Sony Entertainment Network and more.
Apple's iPhone 6s drops with iOS 9, which brings some major enhancements such as an improved, 'smarter' Siri, added iCloud functionality, a revamped app switcher and more. While the update can't be considered a complete overhaul, it certainly adds enough to make iOS faster and easier to use.
This is the best build of iOS ever and perhaps the biggest reason why the iPhone 6s has been received as well as it has.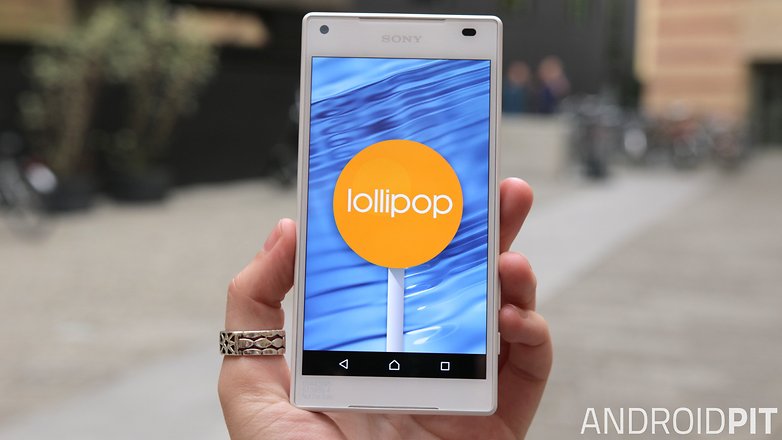 Sony Xperia Z5 Compact vs iPhone 6s: battery
We wrote about the Sony Xperia Z5 Compact's impressive 2,700 mAh battery in our full review, in which we confirmed that the smartphone definitely has enough power to keep it charged up all day, even during heavy use.
Quick Charge is a nice bonus, which prepares the Xperia Z5 Compact for a good couple of hours of use in less than 15 minutes. It's a godsend for smartphone users that need a quick burst of juice before hitting the road.
Meanwhile, the iPhone 6s is home to a 1,715 mAh battery – even smaller than the 1,800 mAh offering inside the iPhone 6. Improved battery monitoring goes some way to keeping you up and running, but you'll probably still end up charging the smartphone every evening.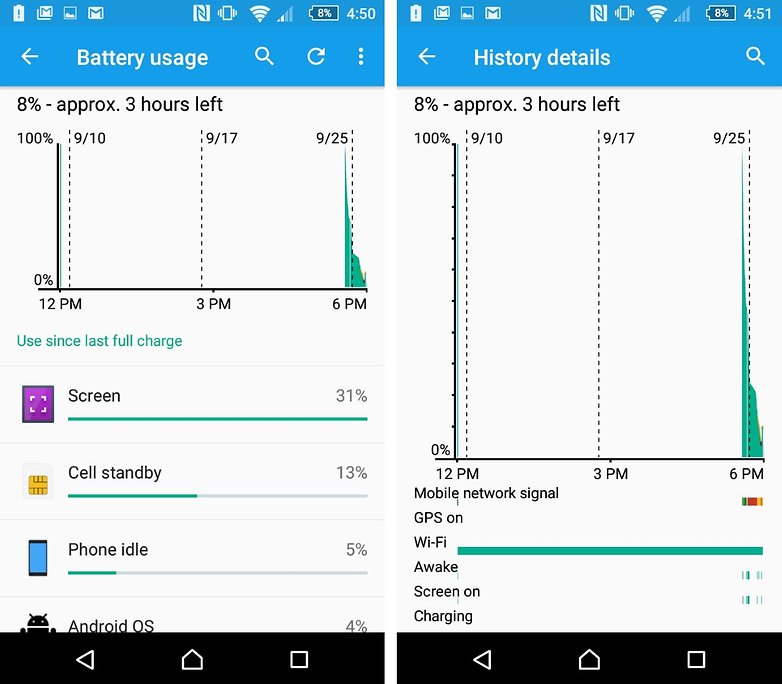 Sony Xperia Z5 Compact vs iPhone 6s: specs
For a full comparison between the Sony Xperia Z5 Compact and Apple iPhone 6s, check out the table below:
| | | |
| --- | --- | --- |
| | Sony Xperia Z5 Compact | Apple iPhone 6s |
| SCREEN | 4.6 in | 4.7 in |
| RESOLUTION | 720 x 1,280 pixels | 750 x 1,334 pixels |
| RAM MEMORY | 2 GB | 2 GB |
| PROCESSOR | Snapdragon 810 | Apple A9 |
| STORAGE | 32 GB | 16 GB / 64 GB / 128 GB |
| MAIN CAMERA | 23 MP | 12 MP |
| FRONTAL CAMERA | 5.1 MP | 5 MP |
| BATTERY | 2,700 mAh | 1,715 mAh |
Sony Xperia Z5 Compact vs iPhone 6s: verdict
There's some drastic design differences between the Sony Xperia Z5 Compact and iPhone 6s, but both smartphones share some common strengths.
Sony's Xperia Z5 Compact manages to handle plenty of tough tasks despite its smaller size, while using iOS 9 on the iPhone 6s is as smooth as you'd like.
There are too many slight annoyances associated with the Sony Xperia Z5 Compact for it to be crowned an iPhone-beater. The build quality is somewhat lacking, the UI isn't as polished and it's not as sleek-looking as the iPhone. Even so, the Android-powered gadget brings great battery life to the table, along with a camera that takes some truly top-notch pictures. It's a very good phone, there's no denying that.
If you're looking for flagship-esque performance inside a smaller smartphone, you'll love the Xperia Z5 Compact. Ultimately, these are both cracking phones, with both the Sony Xperia Z5 Compact and Apple iPhone 6 providing enough functionality to keep you happy for a long time.
Which smartphone do you think is the better all-round performer? Let us know your thoughts in the comments section below.