WhatsApp latest update: group descriptions added to beta
We're always keeping an eye out for the latest WhatsApp update news and features. In this article, we'll show you where to download the latest version of WhatsApp via Play Store and APK file and tell you about the new features each update brings. The latest news is for those of you who use the group chat feature, as WhatsApp is rolling out a group description feature to its beta versions.
Jump to section:
How do I update WhatsApp?
The easiest way to update WhatsApp is through the Play Store, where updates will work their way to you automatically. Make sure it's not waiting for an update by opening the Play Store, pressing on the trio of lines in the top left to open the menu. There, select My apps & games and see if it's listed at the top of the screen.
How to download the WhatsApp APK
If you want to update to the new version of WhatsApp manually, you can download the latest version of WhatsApp by visiting the WhatsApp update download page, or you can download the WhatsApp APK through APK Mirror, where the latest version is always uploaded (including beta builds).
The newest available beta APK is WhatsApp Messenger 2.18.57, and can be found at the link below.
How to install WhatsApp APK
To install an APK, make sure you head into Settings > Security > Unknown sources and ensure the toggle is on. Then, press on the downloaded APK file and follow the instructions to install. It's that easy.
For a more detailed explanation of what APKs are and what to do with them, take a look at our dedicated page. If you ever encounter problems with the APK, you may still be able to download an older version of the WhatsApp APK, which may solve the issues or bugs you encounter.
How to become a beta tester
In 2016, WhatsApp launched its beta program, enabling you decide whether you would like to receive updates including new app-testing features. Obviously, when dealing with versions that are still in the development stage, you may find bugs and malfunctions. But at the same time, you'll be the first to try out and evaluate the options that developers intend to implement on WhatsApp.
If this sounds like something you'd be interested in, you can follow this link to become part of WhatsApp's beta testing program.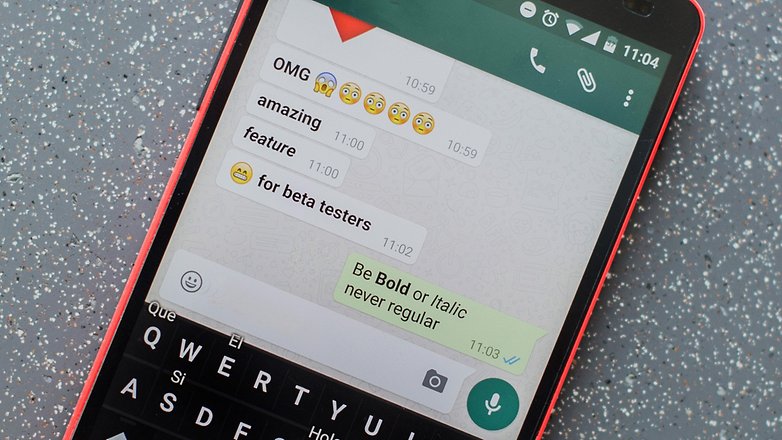 What's new on the beta version?
Available for download, Version 2.18.54 gives an extra feature to those using WhatsApp groups. The new addition, called Group Description, allows you to add descriptive text to the group chat that all members can view, which is located at the top of the Group Info Section. This is also publicly visible if somebody has shared the link to others outside of your contact list. Unless the administrator restricts access, participants can also edit the description text.
This new feature is of course not a drastic change that will affect the functionality of the app, but it is a small detail that some of you might use. The steps you need to take to add a group description text is straightforward:
Open your WhatsApp group
Click on the group name
Click on Add group description
Now, the description will appear as a message in the chat window, and all participants will be able to view it, as well as new contacts that are invited.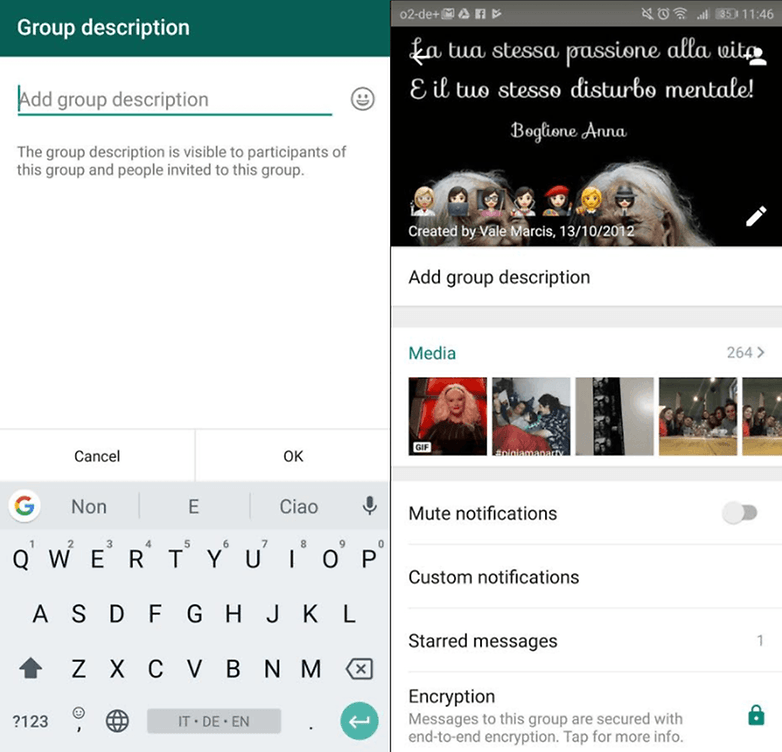 The latest released features in the official version
Version 2.17.351: Sharing your location in realtime
WhatsApp has released a feature allowing you to share your location. This new option has arrived on both Android and iOS and allows you to let your friends and relatives know where you are; perfect if you want to let somebody know where to meet you, or how long it will take you to get home, for example.
Protected by end-to-end encryption, this feature can be activated directly from the chat by clicking on the attachments icon and selecting the Share current location in the location option menu. What's great about this feature is if members of a group chat share their location, they will all be shown on the same map. You can also decide how long you want to share your location for.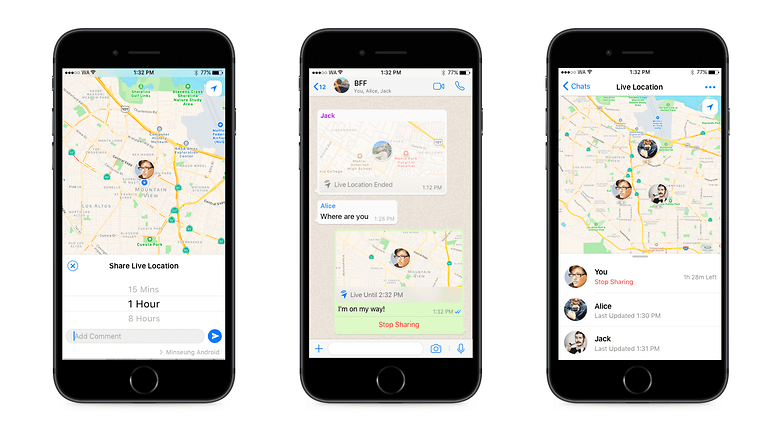 What's coming to WhatsApp
In-app YouTube support
WhatsApp has developed a new feature which allows users to play YouTube videos from within the app. Instead of having to switch to another app like Chrome or YouTube to watch a video, users can now watch YouTube videos straight from the chat where they were sent.
Of course, full screen mode is also possible. As of now, the feature is rolling out to iOS users as version 2.18.11 in the App Store. Sadly, Android users aren't as lucky yet. There's no indication of when the feature might make its way to Android, but we will update you as soon as we hear news.
Camera Night Mode
WhatsApp has added a Night Mode for the camera within the iOS app, so it's expected that this feature will arrive on its Android counterpart soon. To help users shoot better photos in the dark, the option to turn on Night Mode appears when a low light environment is detected.
The Night Mode icon appears in the top right corner as a white moon, and after you tap to activate it, it turns yellow. This update is a welcome addition to WhatsApp's comparatively simple in-app camera.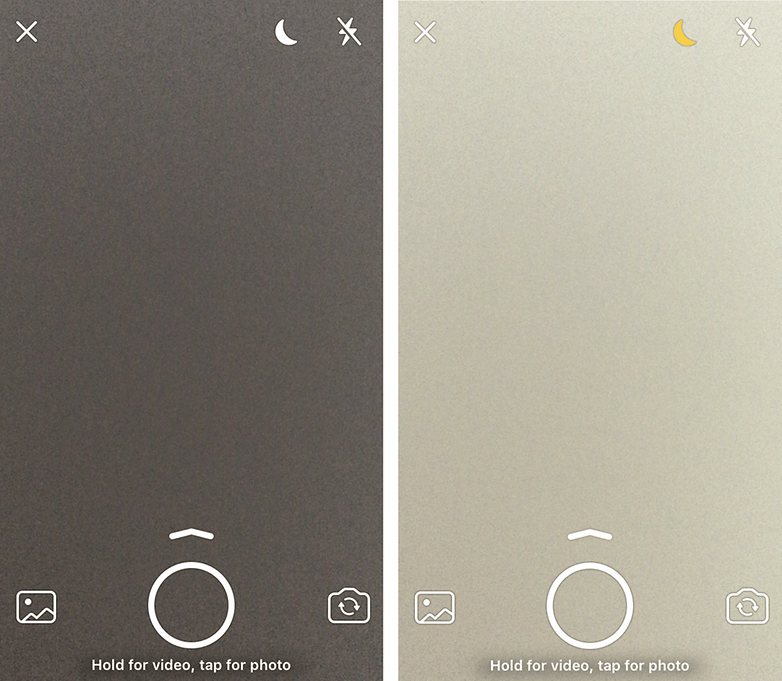 What new feature would you like to see in WhatsApp?