Xperia Z1 f Vs iPhone 5s: specs comparison of the 4-inch dream team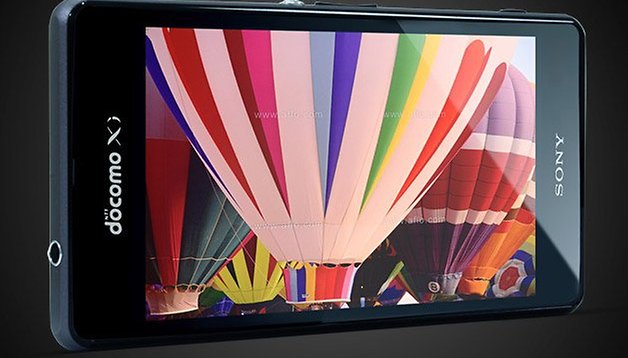 There's no denying the iPhone 5s is a great smartphone, but the new kid about to land on the 4-inch block is the Sony Xperia Z1 f, the miniature sized version of the Sony flagship Xperia Z1. The Z1 f is unique amongst mini Android smartphones though, in that it still packs the same heavy hardware as the full sized version. I wrote previously about why Sony got the mini recipe right and other manufacturers didn't. But today, it's a pure specs battle between two of the best smaller smartphones around.

Design
Both devices have a hard edged, heavily machined look to them and are both quite boxy and metallic. The iPhone 5s doesn't come in the whacky color options of the Z1 f but the TouchID sensor on the front, the Z1 f utilizes software buttons on-screen, but the screens on both devices occupy about the same amount of real estate compared to the chassis and share similar sized bezels.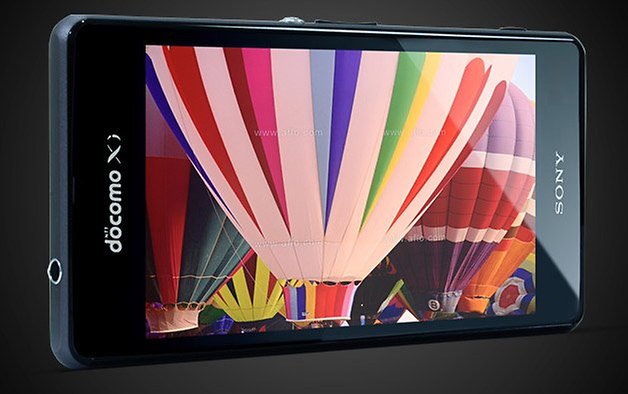 Display
Those displays are another point of similarity with a minor difference: the iPhone 5s has a 4-inch IPS LCD with a resolution of 1,136 x 640 pixels and pixel density of 326 pixels per inch. The Xperia Z1 f has a 4.3-inch LCD screen with 1,280 x 720 pixels resolution, producing a pixel density of 341 ppi. Despite the slightly larger screen size of the Z1 f, Sony managed to beef up the resolution enough to squeeze more pixels into the display than the iPhone 5s, although the difference will hardly be noticeable. Without having both devices on hand to compare screen brightness, color reproduction and viewing angles, there's not much more to say.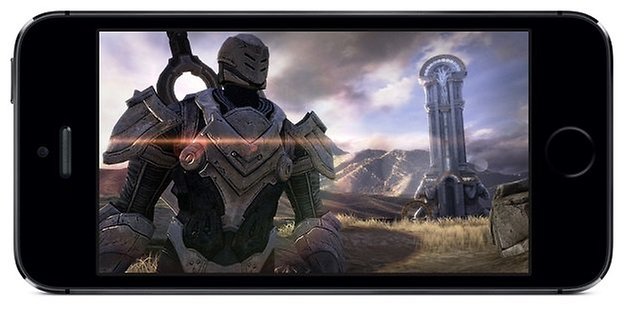 Hardware
The Xperia Z1 f packs an impressive quad-core Qualcomm Snapdragon 800 chipset running at 2.2 GHz, supported by 2 GB of RAM. The iPhone 5s, on the other hand, features Apple's A7 processor: a dual-core Cyclone chipset humming at 1.3 GHz and just 1 GB of RAM. Before Android fans start claiming victory, the 64-bit Apple processor should not be underestimated, as iPhones have always had silky smooth fluidity and responsiveness. The Z1 f has the same processor as the Z1 flagship, and our tests of that device demonstrated the impressive performance of that processor.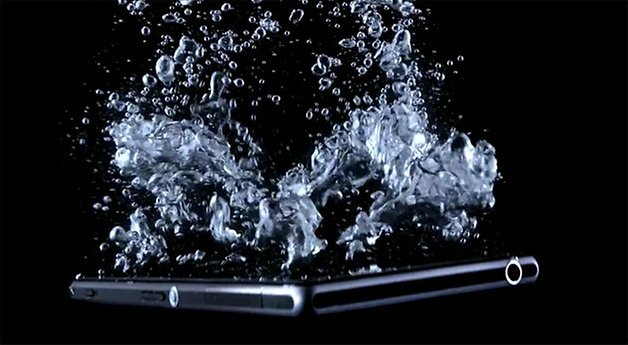 According to GFXBench (Egypt onscreen) benchmark results, the 5s and Z1 scored exactly the same with an impressive score of 53 points each. Benchmarks are not to be taken as definitive, but it's safe to say either device will give you stunning processor performance. The Z1 f base model will have 16 GB of internal memory (with up to 64 GB of expandable memory) and the 5s also starts at 16 GB, with 32 GB and 64 GB models available with no expansion potential. The Z1 f has a 2,300 mAh Li-Ion battery compared to the iPhone's 1,560 mAh Li-Po battery. Without the Z1 f on hand though, it's impossible to compare battery performance at this stage of the game.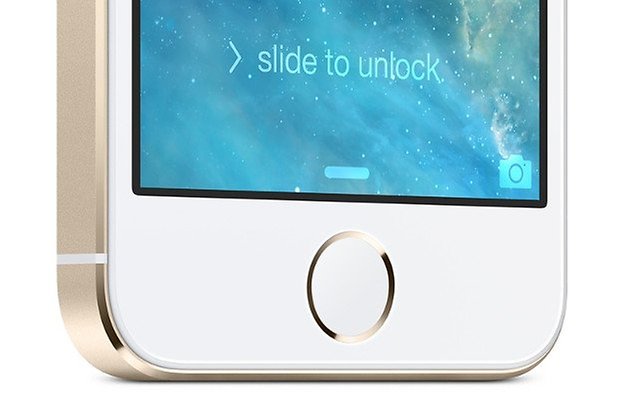 Camera
This is where it gets interesting: both the 5s and Z1 f have cameras far superior to the majority of the competition, but while the 5s camera delivers on its promise, if the Z1 f camera performs anything like the Z1 camera (which is the same) it will be a bit of a disappointment. Sony might make some changes to improve the camera performance on the Z1 f, but the Z1 camera left a distinctly bad taste in our mouth when we tested it. While it still performs a lot better than most Android cameras, the performance simply fell way short of what the specs promised. As far as specs go, the 5s has a 8 MP main camera and 1.2 MP front shooter with 1,080p video recording. The Z1 f has a whopping 20.7 MP main camera and a 2 MP front-facing cam and also shoots 1,080p video. The 5s has a 1/3'' sensor, the Z1 f a 1/2.3'' sensor. An in-depth side-by-side comparison would be needed to determine the relative pros and cons of each camera.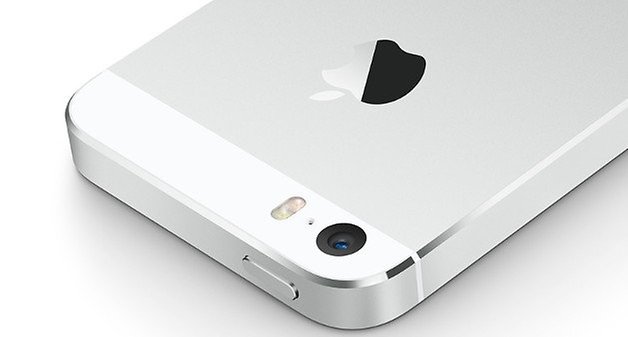 Software
A sticky question: iOS7 vs Android 4.2.2. Have a look at our comparison between the two operating systems, but it's simply going to be a matter of preference here. iOS will certainly give smooth, fenced-off performance, and Sony's Xperia UI, built on the Android platform, will allow much more customization. Not everyone likes Sony's user interface and iOS is obviously not everyone's cup of tea either, so this one will have to be left up to your own tastes. As far as other software features go, the 5s has the usual Apple suite of programs, and the Z1 f comes with Sony's standard apps and bloatware – again, what you prefer is a matter or personal choice.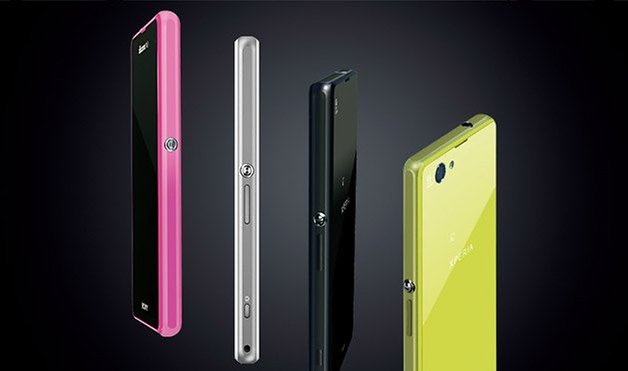 Connectivity
The Z1 f will be very impressive when it comes to connectivity: supporting Xi LTE, Wi-Fi 820.11 a/b/g/n/ac, Bluetooth 4.0 with APT-X, GPS/GLONASS, USB 2.0 MHL and NFC connectivity. The 5s is certainly no slouch either, with very similar standards: LTE, Wi-Fi 802.11 a/b/g/n, Bluetooth 4.0 with A2DP, GPS/GLONASS and Lightning connector. No matter what you're after, both devices pretty much have you covered, but the Z1 f slightly pips the 5s here with an additional Wi-Fi standard and NFC connectivity.
Price
While the Z1 f still has no official international release plans, based on the Japanese pricing and a quick currency conversion, the Z1 f, if it were to appear outside Japan, would run in the vicinity of 730 USD. The iPhone 5s is currently available for 650 USD for the 16 GB model. Here's the full specifications table of both devices: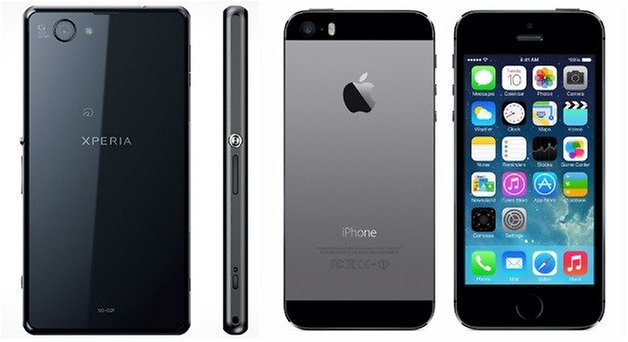 | | Sony Xperia Z1 f | Apple iPhone 5s |
| --- | --- | --- |
| System | Android 4.2.2 | iOS7 |
| Display | 4.3-inch LCD (1.280 x 720 pixels), 341 ppi | 4-inch IPS LCD, 1,136 x 640 pixels, 326 ppi |
| Processor | Quad-Core Snapdragon 800, 2.2 GHz (32-bit) | Dual-core Apple A7 Cyclone, 1.3 GHz (64-bit) |
| RAM | 2 GB | 1 GB |
| Internal Memory | 16 GB (microSD expansion up to 64 GB) | 16 / 32 / 64 GB (non-expandable) |
| Camera | 20.7 MP, ƒ/2.0 aperture, 1/2.3" Sony Exmor RS image sensor, Sony G Lens (rear-facing), 2 MP (front-facing), 1080p video recording | 8 MP, ƒ/2.2 aperture, 1/3'' sensor iSight camera with 1.5µ pixels (rear-facing), 1.2 MP (front-facing), 1,080p video recording |
| Connectivity | GSM/HSPA/Xi LTE, WiFi 820.11 a/b/g/n/ac, Bluetooth 4.0 with APT-X, GPS/ GLONASS, USB 2.0 (MHL), NFC | GSM/CDMA/HSPA/LTE, Wi-Fi 820.11 a/b/g/n, Bluetooth 4.0 with A2DP, GPS/GLONASS |
| Battery | Non-removable Li-Ion 2,300 mAh | Non-removable Li-Po 1,560 mAh |
| Dimensions | 127 x 64.9 x 9.4 mm | 123.8 x 58.6 x 7.6 mm |
| Weight | 140g | 112 g |
| Price | 16 GB model (approx.) 730 USD | 16 GB model 650 USD |
Conclusion
It's a really close race, and it's impossible to really pick a winner, not least because of the obvious and fundamental differences between an Apple phone and an Android phone, but also because we don't have a Z1 f with which to make hard judgments. As far as nuts and bolts specs go though, it's an incredibly tight race with only one glaring difference between these two smartphones: the camera. While the Sony blows the iPhone out of the water in terms of raw resolution, the iPhone camera performance is legendary for good reason. In fact, I would go so far as to say, that beyond the platform question and perhaps water- and dust-resistance, the camera would almost have to be the single deciding factor between these two handsets, because all other things are so similar. So much for comparing apples and oranges.
Are you surprised by how similar the two devices are? Do you completely disagree with me, or do you think the Xperia Z1 f could be a serious contender for the iPhone 5s?