The best Amazon Alexa commands
Amazon Alexa is a voice assistant that can make your home smarter and your life easier, but only if you know the right commands. We've collected all the best Amazon Alexa skills for you and organized them by category.
Amazon's digital assistant is a powerful tool if you know how to fully take advantage of it. Alexa has "skills", meaning that it is capable of completing tasks via certain apps. This greatly augments the capabilities of Alexa so that it is able to retrieve information from Wikipedia, play music from Spotify or ask your Roomba to start cleaning, to name just a few examples.
Let's start with the basics. With your Echo or other Alexa device, use the activation word "Alexa" to trigger the device to listen for commands. Simply saying "Alexa, open ____" will initiate a skill. Once you give a command, Amazon sends it to Alexa Voice Service in the cloud to be processed and forwarded to the relevant skill provider. From there, Alexa receives the answer, or completes the task, from the cloud and is able to relay it to you out loud.
The following is an overview of all the best Amazon Alexa skills by category, including: news, weather, traffic, music and entertainment, smart home, games, Echo Button, recipes and food delivery.
News
There's no better way to start your day than with a little update from Alexa on the essentials. Alexa will give you a Flash Briefing full of news from top sources, and even local weather information. A card will appear in the Alexa app, and sometimes video content is available. To get the briefing read to you by Alexa, ask "What's the news?" and flip through stories with your voice by saying "Next", "Previous" or "Cancel". To add more content sources to the briefing, go to the Settings, then Accounts > Flash Briefing > On, then select Get more Flash Briefing content.
Weather
Once your address has been added to the Alexa app, you can ask Alexa to tell you about your local weather conditions. Simply say "What's the weather?" or specify by weekend, day of the week and even location. You can also ask "Will it rain/snow/be windy tomorrow?" so you know whether to bring an umbrella or rain boots along. Whenever you ask about the weather, a card showing the 7-day forecast will open in the Alexa app.
Traffic
To have Alexa give you details on your commute time, you first have to set the starting point and destination addresses in Settings > Accounts > Traffic. Then, you can ask for a traffic update by saying one of a few possible phrases, including "Alexa, how is traffic?", "Alexa, what is my commute?" or "Alexa, what is traffic like right now?"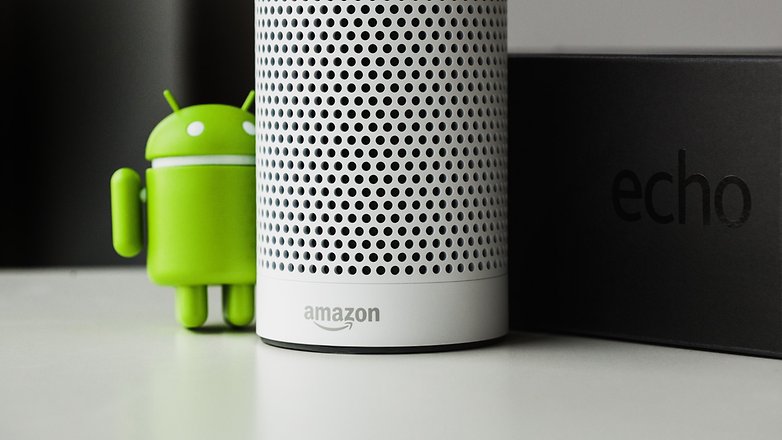 Music and entertainment
For your listening pleasure, Alexa offers many options. For music streaming services, you can use Spotify, Pandora or Amazon Music Unlimited. Just go to the Amazon Alexa app Settings, then to Music & Media, where you can link your account and select your preferred service, like Spotify, under Choose default music services. After that, all you have to do is say "Alexa, play Spotify" or "Alexa, play pop" and Alexa will understand. If you're into a more traditional radio format, TuneIn and iHeartRadio also have Alexa skills. For podcast and audiobook fans, there's AnyPod, Audible and Kindle books which can be read out loud. If you're just looking for a bit of relaxation, there's also Guided Meditation and Ambient Sounds skills.
Smart home
Alexa's smart home capabilities are really impressive. You can use skills for Tile Bluetooth trackers, Bose SoundTouch speakers, Philips Hue lights, Logitech Harmony remotes, TP-Link smart plugs, iRobot Roomba vacuums, Nest thermostats and more. Of course, you have to own the accompanying devices for these skills to work. Without even the touch of a button, you can turn your lights on by saying "Alexa, turn on Living Room lights" or clean your floors by saying "Alexa, ask Roomba to start cleaning."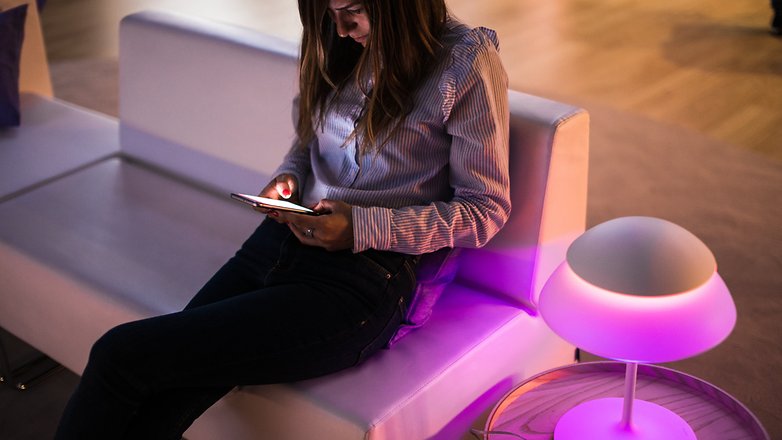 Games
You can play a wide variety of games with devices that have Alexa enabled, simply by saying "Alexa, play ____". One of the best skills, Jeopardy, understands the standard game launch command of "Alexa, play Jeopardy" as well as the game-specific "What is..." answer. Or, there's Twenty Questions, a popular game that is particularly well-suited to the format, which you can answer with "yes", "no", "unknown", "irrelevant", "sometimes", "probably" or "doubtful". Another top game skill is Would You Rather For Family, which gives you a choice between two silly situations so you can see how many agree with you.
Echo Button
Speaking of games, for a more fun gaming experience, Echo Buttons can be purchased separately in packs of two for $19. You can play games with up to four buttons connected. The buttons light up and can be pressed as a trigger for many game skills, including Trivial Pursuit Tap, Party Foul, Don't Cut That Wire, Hanagram and Button Monte. For a list of other compatible games and skills, ask "Alexa, what games can I play with my Echo Buttons?"
Recipes and food delivery
Alexa can help you cook a good meal by providing you with step-by-step recipes for specific dishes you request or for dishes it suggests to you based on what ingredients you mention. For example, "Alexa, ask Campbell's Kitchen what's for dinner" or "Alexa, ask Allrecipes for a recipe with chicken, bacon and broccoli". Alternatively, if you don't feel like making dinner for yourself, you can order in from your favorite places like Pizza Hut. Just say "Alexa, ask Grubhub to order food" or "Alexa, open Dominos and place an order".
Do you find Alexa skills useful? What are your favorite Amazon Alexa skills? Let us know in the comments.