Android 9.0 P: all the new features of the developer preview
Google is working on the next tasty Android treat, Android 9 P, and the first developer preview has just been released, giving Google Pixel owners a sample of the upcoming OS version. Here are the new features Android P is bringing to the table.
Until Google officially releases Android P to the masses at the I/O event in May, some lucky Android fans will be able to play with the beta versions. All pre-release versions should be available for download for Google Pixel devices, and Nokia may also at some point be included in the public beta.
Users who manage to install the developer preview can enjoy the following features revealed below:
Android P features unveiled by the first developer preview
We expected to see the first Developer Preview on March 14th (Pi day) but Google avoided the obvious pun and instead released it on the evening of March 7th. This is an early version of Android 9.0, but it allows us to take a look at the functions that could be part of the final version:
Notch support: Developers can take advantage of dedicated libraries to optimize their apps for the increasingly widespread display indent.
Multi-Camera API: Developers can stream from two or more cameras simultaneously.
Improved notifications for messaging apps: Show images, stickers, whole conversations with contact names, suggest quick answers.
Indoor positioning: With WIFI IEEE 802.11mc support, apps can detect the distance of access points by triangulating the user's position in indoor environments.
Open Mobile API for payments with NFC: Developers can securely enable smart card payments.
Data cost and JobScheduler: The JobScheduler can use operator signals to control and manage pending tasks in case of network congestion.
ImageDecor: replaces BitmapFactory and improves support for animated images by providing better decoding, resizing and post-processing.
High Dynamic Range (HDR) VP9 Profile 2: Support allows you to take advantage of HDR content from apps such as YouTube and Play Movies.
App Updates: From November 2018, the Play Store will request Android Oreo API 26 or later for apps.
Background apps: Background apps will not be able to access the microphone, camera and other sensors automatically to ensure greater security for users and prevent malicious apps from taking covert shots.
Restricted Non-Public API Access: Developers will need to migrate their apps or request new Android API developers from their team if they are not yet available.
Automatic compilation optimization.
We tried Android P but found it hard to get too excited for it. Find out all our impressions in our video:
---
Jump to:
---
What will the P stand for?
Google usually announces the official name of the Android version via social media in the Summer before the release of the final version. Until then, there's a lot of guessing going on. Tech blogger Marques Brownlee and Android boss Hiroshi Lockheimer joked about Peppermint.
Intriguing idea @MKBHD. BTW, I'm just wondering out loud here, and obviously this is such a crazy thought, super hypothetically...what if...what if there were Peppermint flavored @Pocky? https://t.co/9SRLuvY8hj

— Hiroshi Lockheimer (@lockheimer) December 22, 2017
Pineapple is a current favorite among speculators, due to the fact that, when Google teased this year's I/O location with a Google Street View based online puzzle, a pineapple cake featured as one of the objects in a puzzle scenario...a possible clue as to the next Android name? Or a red herring?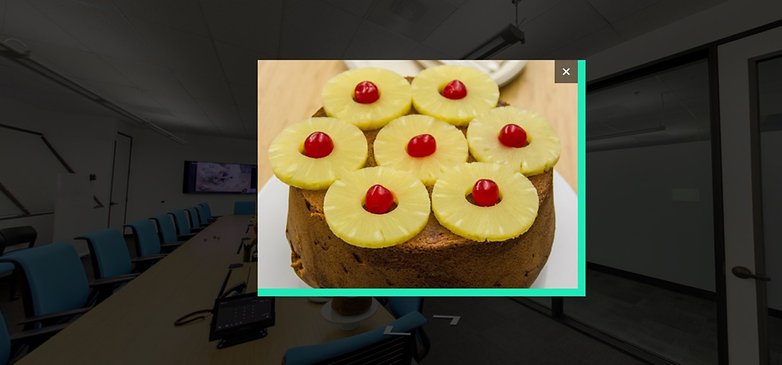 What other new features will come with Android P?
Apart from what we've seen so far with the developer preview, software detectors have uncovered a few other clues that point to possible new in the next Android version, including call recording and improved IoT support.
Will we be able to record calls?
The next version of Android could officially unlock a previously hidden function and change it to be compatible with applicable law across the various markets Google operates in. According to Neowin's analysis, recording of current telephone calls with Android P is to be officially possible. Up to now, there have only been implementations from individual vendors such as Samsung, OnePlus or Xiaomi using Android's hidden APIs.
However, the new interface is implemented in such a way that both callers can hear a 1.4 kHz high beep every 15 minutes when the recording is running. This would be compatible with existing legislation in some countries.
Android could hide some features when inserting some SIM cards
Network carriers can already install Android apps when a SIM card is inserted. Android identifies the provider of the SIM card and it can recommend you to download a list of apps via wizard. Google also cooperates with providers in the development of Android. The next version might take this relationship one step further.
A new, particularly contentious feature is the concealment of the signal strength. Mishaal Rahman of XDA developers claims that Android P will allow providers to hide the bar chart for signal strength in the status bar at the top of the screen when inserting the SIM card. Rahman can't think of a good reason why anyone would want to do that, and neither can we.
Just because the conventional diagram is hidden, the state of the signal quality is not completely hidden. You can still access the measurement data via apps. Still, an unnecessary detour through the Play Store has never been a good idea.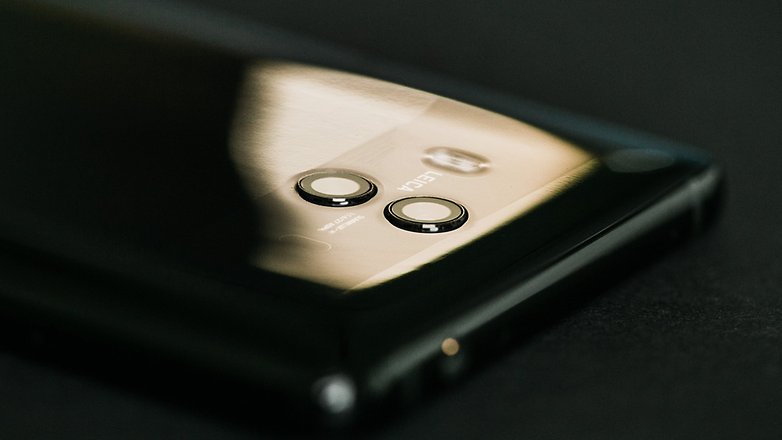 Better integration of Android Things with Chromecast
Android Things, previously known as Brillo, is Google's upcoming Android-based solution for embedded systems. Intended as an OS for the Internet of Things, it's designed to be compatible with relatively lightweight systems (as low as 32MB of RAM). The OS is still in its early stages so don't expect to see many Android Things devices commercially available this year, but Google is clearly working on tuning up the OS in the upcoming months. One such tweak is Chromecast integration, set to be rolled out with the release of Android Things based on Android P (9.0).
Our colleagues at XDA discovered a new volume control API on the Chromium Gerrit that enables the user to synchronize the volume level between Android Things and Chromecast devices. Although a small change, it's a clear indication that Google is working to better integrate Android Things with Chromecast.
Since Android Things ultimately aims to integrate Android with every device in your household, we can expect to see more tweaks and changes aimed to integrate Android Things into the wider Google ecosystem as time goes on.
Preliminary conclusion
Judging from the current state of affairs, Android P will be a smooth update that tidies up old features and refines existing ones. Android P doesn't seem to make a quantum leap like Android Oreo with Project Treble or Android Nougat with faster updates.
The increased security from background apps is reassuring, but it is also not exactly a milestone in Android history. But maybe the biggest feature still lurks undetected in a repository and is waiting to be revealed.
What do you hope to see from Android P? Have you tried the preview?