The premium Pixel smartphones are back for a sequel, and once again there is a large XL model for the phablet fans. Unlike the smaller Pixel 2, the Pixel 2 XL is not manufactured by HTC, but by LG. The differences between the two lie both in the design and specs. We already got our hands on Google's latest flagship so read on for our first impressions.
Lowest price: Google Pixel 2 XL
Best price
Google Pixel 2 XL release date and price
First off, the Google Pixel 2 XL is not for those who are looking to save a buck—very much the opposite. Starting at $849 for the 64 GB model, Pixel 2 XL is even more now on the expensive side. Pixel 2 XL is now available through the Google Store and at participating retailers.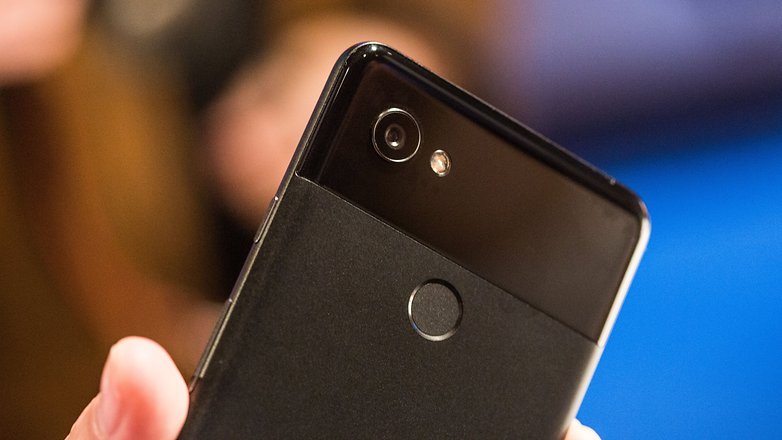 Google Pixel 2 XL design and build quality
All Pixel 2 XL's tech is housed in an aluminium casing that essentially reprises the characteristic first-generation Pixel glass strip on the back. The premium device is available in the 'Panda-Look' Black and White where the glass is kept in black and the rest of the case in white. Due to its 6-inch display, Pixel 2 XL is one of the larger smartphones. With an aspect ratio of 2:1 - currently often referred to as 18:9 - the format is longer than with previous phablets. As expected, gone is the headphone jack but Google has thrown in an adapter in the box. The phone is up to par in terms of element resistance, featuring IP67 dust and water protection.
Google Pixel 2 XL display
The large Pixel 2 XL has a fantastic 6-inch pOLED display and the same slim bezel-less design already familiar in smartphones like the current Samsung Galaxy S models or the LG V30. The display features curved edges, that give a nice touch but don't offer any added value, other than being more ergonomic to hold. The resolution is 2,880 x 1,440 pixels with an aspect ratio of 2:1.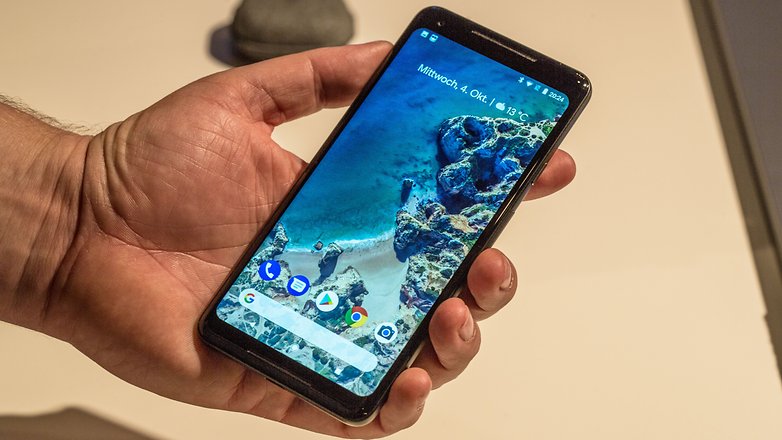 Google Pixel 2 XL special features
The new Active Edge feature resembles HTC's Edge Sense as this could be where the idea came from anyways. Squeezing the frame on both sides starts Google Assistant, which then listens for voice commands. Overall, Google's new Pixel generation puts much more emphasis on the Assistant, which gets loads of new features that we'll cover in depth in the full review.
Google Pixel 2 XL software
As part of the one and only true Google smartphones, Pixel 2 XL comes with a pure Android Oreo OS without any obvious bloatware. On the one hand, this is a beautiful thing, as it noticeably increases the speed and gives it an intuitive experience. On the other hand, there are no special features that other manufacturers offer in their interfaces. For Pixel fans, this pure, unified Google experience is what it's all about. Another plus point: The updates come directly from Google and are rolled out faster over a longer period of time than with most manufacturers.
Pixel owners will continue to be the first to receive updates and security patches. And it's clear now that Assistant will continue to be the center of attention, because as Google has rightly identified, it's Google's software that succeeds in distinguishing itself from the competition. With Machine learning and artificial intelligence becoming increasingly important, Google has clearly emphasized the importance of combining AI with software and hardware elements into one ecosystem.
Google Pixel 2 XL performance
Sporting a Qualcomm Snapdragon 835 and 4 GB of RAM, Google Pixel 2 XL, much like the small model, is superbly equipped to cope with the day-to-day demands of smartphone use today. The Google Pixel 2 XL runs smoothly and quickly in every situation; apps start without any delays, websites and home screens scroll seamlessly under your fingertips and more. Shame the internal memory cannot be expanded, but is large enough to hold 64 or 128 GB.
Google Pixel 2 XL camera
The Google Pixel 2 XL has a 12 MP sensor, OIS and aperture f/1.8 camera on the back, and an 8 MP front camera. And videos recorded in stunning 4K resolution. Google continued to snub the dual camera technology which seems like it will pay off given it's 98 DxO Mark rating—the highest for a smartphone camera ever. As you can imagine, the lack of dual lens technology doesn't have a negative effect on the image quality and there are plenty of examples. But with a second lens, the creative possibilities of photographing do increase. In testing the Pixel 2 XL camera it became clear that it will be interesting to see whether the phone can keep up with the current top mobile phone cameras or even surpass them.
And then there's the fact the Pixel 2 XL's camera can do even more. The new Google Lens lets you use it as an AR search tool. This works through automated object recognition using Google's AI technology. In addition, the camera has been generally optimized for AR use. The new Portrait Mode also detects multiple image layers, faces and figures.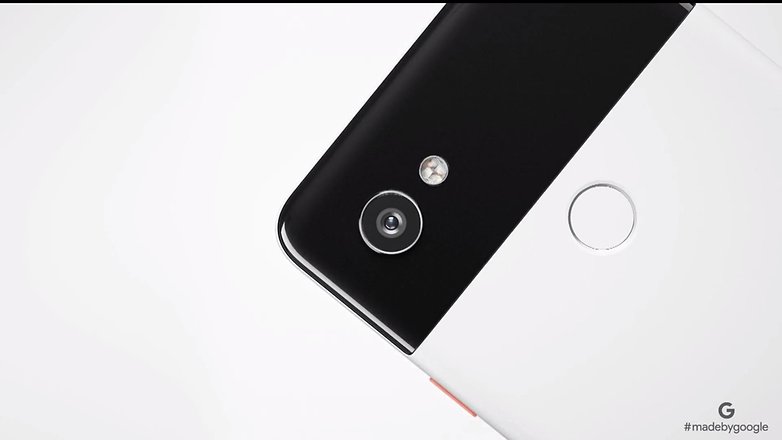 Google Pixel 2 XL battery
The battery has a capacity of 3,520 mAh and cannot be replaced. Compared to the 2,700 mAh in the Pixel 2, the increase in capacity is so great that you will probably notice, even if the display resolution is higher here. Wireless charging via Qi is not supported by Pixel 2 XL, but Qualcomm's Quick Charge technology is. And, yes, it's pretty quick—Google promises 7 hours of charge in just 15 minutes.
Google Pixel 2 XL technical specifications
| | |
| --- | --- |
| Dimensions: | 157.9 x 76.7 x 7.9 mm |
| Weight: | 175 g |
| Battery size: | 3520 mAh |
| Screen size: | 6 in |
| Display technology: | POLED |
| Screen: | 2880 x 1440 pixels (537 ppi) |
| Front camera: | 8 megapixels |
| Rear camera: | 12.3 megapixels |
| Flashlight: | Dual-LED |
| Android version: | 8.0 - Oreo |
| User interface: | Stock Android |
| RAM: | 4 GB |
| Internal storage: | 64 GB |
| Chipset: | Qualcomm Snapdragon 835 |
| Number of cores: | 8 |
| Max. clock speed: | 2.45 GHz |
| Connectivity: | HSPA, LTE, NFC, Bluetooth 5.0 |
Early Verdict
The new Pixel phablet is largely identical to the smaller Pixel 2 model, but has its advantages in terms of battery and design, as the bezel-less front panel accommodates more display real estate in proportion to the total area. Although the Google Pixel 2 XL produced by LG also has the squeezable edges, you can honestly do without them in everyday life. The performance is excellent, the software is stellar without unnecessary bloat and the update support is simply unbeatable for an Android phone. Now if only something could be done about that price tag...