Apple iPhone 12: first rumors give outlook on iPhones in 2020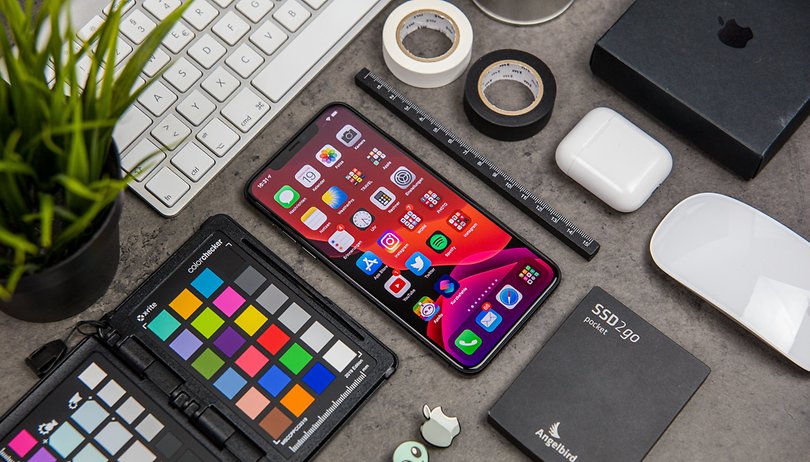 Apple has just put the iPhone 11 on the market and the rumor mill is already blossoming and is jumping ahead to the next iPhone generation. In this article, we will keep you up to date on the latest rumors until the final release of iPhone 12 next year.
One thing is clear: Apple started working on iPhone 12 long before the iPhone 11 was introduced. Normally Apple should even start the development of a new product three to five years before the release. During this time, the components, features, designs and materials that make up the final iPhone are gradually developed, tested and finally assembled into the final smartphone.
iPhone 12 in three display sizes
The first rumors about display sizes appeared earlier this year, suggesting that Apple would equip its iPhones with 5.4-inch, 6.1-inch and 6.7-inch displays by 2020. This information comes from the pen of the analyst Ming-Chi Kuo, who is considered a very reliable source on the Apple scene. Kuo not only talks about display sizes, but also predicts that all three models will be based on OLED panels. Kuo did not mention whether the notch is still needed for the very complex FaceID camera technology.
Allegedly, however, a prototype of an iPhone that doesn't have a notch already exists. Based only on this very daring rumour, the first pictures from Twitter user @BenGeskin already circulated the possible new accommodation of the FaceID technology in a new, narrow display bezel.
Exclusive: One of the 2020 iPhone prototypes has 6.7-inch display with Face ID and TrueDepth camera system housed in the top bezel. pic.twitter.com/sAJE7J12ty

— Ben Geskin (@BenGeskin) September 26, 2019
This is not an official document, but only the presumption of a designer. This info is to be enjoyed, but measured with quite a lot of caution.
Design inspiration from the iPhone 4
Back to analyst Kuo. This week he gave a little preview of the design of the iPhone 12. According to Kuo, all three 2020 iPhones will have a redesigned metal frame. Instead of the rounded frame, the iPhone 12 should have a flat and angular metal frame. It should remind you more of the iPhone 4, which was presented in 2010 by Steve Jobs at the WWDC keynote.
According to this, the design of the iPhone 12 models could come very close to the concept images that @BenGeskin recently shared via Twitter.
So maybe my 2020 iPhone concept is right pic.twitter.com/GrBcEDCG4u

— Ben Geskin (@BenGeskin) September 25, 2019
iPhone 12 with 5G?
Even though Apple develops many of the chips built into the iPhone itself and has them produced by special manufacturers, there are still components that Apple has had to buy from others. The modem has long been one of these components. There have been many disputes in the past between modem suppliers Qualcomm and Apple, but these disputes are now a thing of the past and with the purchase of Intel's modem division, Apple has now the know-how to develop and produce its own modem chips for future iPhones.
When it became known that Apple was taking over Intel's modem business, it was assumed that the 2020 iPhones would be delivered without 5G modems. But Kuo now reaffirms that the iPhone 12 models will all be equipped with 5G modems. Whether these modems will actually come from Apple's new modem division, or whether they will still be purchased by Qualcomm, Kuo gives no indication.
---
This article is continuously updated by us. We will update this article as soon as we have new information about the iPhone 12 for 2020.