Best Android phones of 2018: Our top picks
It's time to buy a new phone and you need to know where to place your cash. What are your criteria? Do you want the best phone on the market? Are you looking for something small and sleek, or the phone with the best battery? Or do you just want the device which offers the best or cheapest price? Below are our picks for the best Android phones of 2018 so far, broken down by price, battery life, camera quality and more.
Jump to section:
The absolute best: Samsung Galaxy S8 and S8+
The best Android phone on our list is actually two phones. The Samsung Galaxy S8 and Galaxy S8+ are indeed, for us, the best Android smartphones currently on the market - they're so good we couldn't choose between them. Both have the most impressive technical specs and the best experience that an Android phone can offer currently. They have everything you would expect from a high-end smartphone (original design, microSD card slot, water and dust resistance, brilliant display...).
Both devices are quite similar. The only difference is that the S8+ offers a larger screen (6.2 inches versus 5.8) and a more powerful battery (3,500 mAh vs. 3,000 mAh).
Check out the all the details and full specifications in our complete reviews of each device: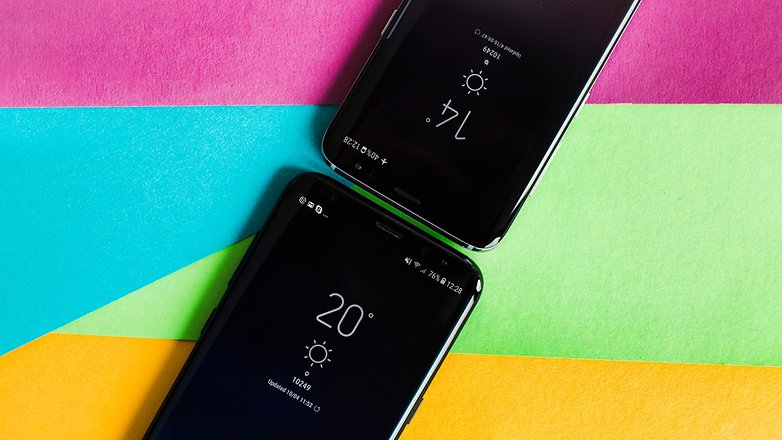 If you have an unlimited budget, we advise you to consider buying one of Samsung's latest flagships. They represent the ideal option for those who want to play games, watch movies and stream media content without sacrificing quality. Those who love big screens will also be served with magnificent displays. These are simply the best phones available right now, for business or pleasure.
The design of the Galaxy S8 and Galaxy S8+ is also the best on the market, with a subtle blend of metal and glass. Both versions now offer special features that help you get the most out of the display and its features. Let's not forget the fingerprint scanner (now in the back), its iris scanner and its powerful performance. In the US, it's packing the Snapdragon 835, Qualcomm's top processor, and 4 GB of RAM
Here's how the S8 and S8+ measure up to the competition:
On the other hand, if you don't have an unlimited budget but still want a phone with top features, it's time to consider the next device on our best list.
The alternative to the best Android phone: OnePlus 5T
OnePlus used the best aspects of smartphones currently on the market to make a powerful flagship. The OnePlus 5T is certainly one of the best out there in terms of technical specs at the moment. Not to mention its interface is also one of the most pleasant around since it's so close to stock Android.
The excellent display has Full HD+ resolution combined with Optic AMOLED technology which will please everyone except for fans of VR. Its design has been brought up to date, now with smaller bezels like we find in top modern flagships.
Most notably though, the OnePlus 5T is one of the most powerful phones available today. It sells for $499 or $559 on OnePlus' website depending on which memory configuration you choose (6 GB RAM and 64 GB storage, or 8 GB RAM and 128 GB storage).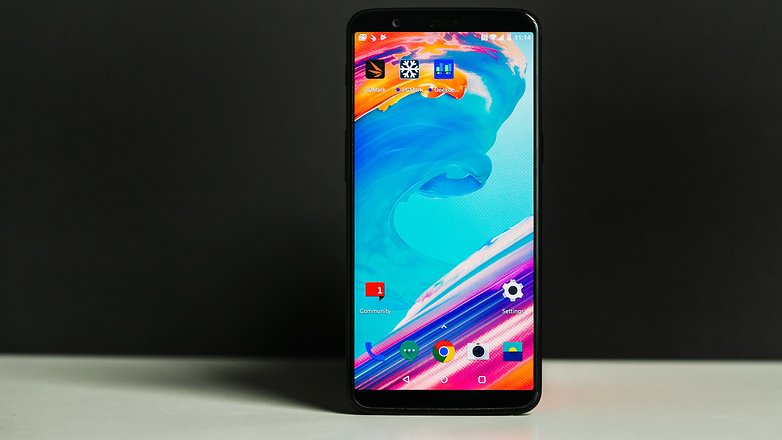 The OnePlus 5T may be cheaper than the other main flagships with its specs, but if we're looking at pure value for money, then we need to look to a different Chinese manufacturer for the answer.
Best price/performance ratio: Honor 9
The Honor 8 had already won over us last year, and so has its successor. The Honor 9 offers an excellent price to performance ratio. Featuring a 5.2-inch display with LTPS technology, it is particularly pleasant to use. Honor even added a mode to increase readability in sunlight. On the design side, the device shines with nice reflection effects when held in the light. It's made of a combination of metal and glass which offers the most beautiful effect.
The Honor 9 has almost everything going for it with Full HD screen resolution, as well as a Kirin 960 processor (four Cortex-A73 cores clocked at 2.4 GHz and four Cortex-A53 cores clocked at 1.8 GHz) and 4 GB of RAM. It also packs a dual camera of 12 and 20 MP in the rear and an 8 MP selfie cam in front. All this is accompanied by a speedy fingerprint scanner, which is now on the front, quick charging and a decent battery capacity of 3,000 mAh.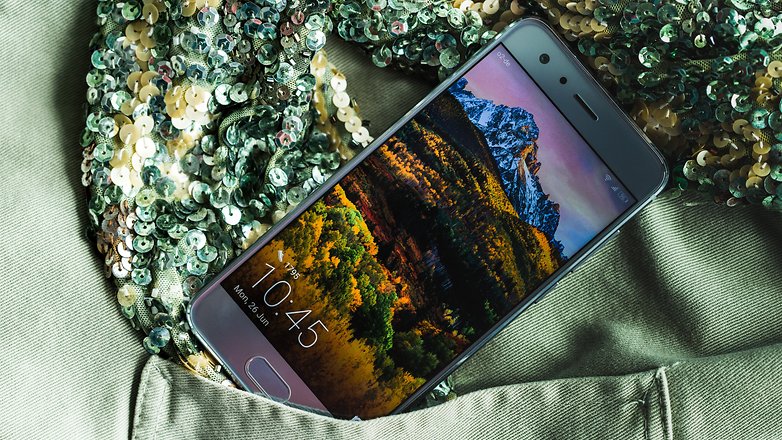 The Honor 9 gives a lot of bang for your buck, but our next recommendation, the Samsung Galaxy Note 8 are for those high powered users who need a lot of bang and have a lot of bucks to spend on it.
Best for business: The Samsung Galaxy Note 8
Bang? Galaxy Note? Don't worry. We've had the successor to the Galaxy Note 7 for long enough to assure you that it's not a bomb this time. Instead, the latest Galaxy Note is the finest phablet out there, with several unique advantages.
The Galaxy Note 8 is the only smartphone on the market to offer a stylus. The S-Pen is a unique feature that can be useful especially for those who use the smartphone for work. You can use the stylus to take notes, enlarge text and even translate content.
In addition to this feature, the Galaxy Note 8 is one of the best Android smartphones overall. Naturally, it has most of what makes the Galaxy S8 and S8 Plus special plus additional advantages like a dual rear camera and more RAM. The multitasking is precise, opening applications and all other tasks run smoothly.
But one of the other strengths of the Note 8 is its dual camera. Autofocus is fast and even the bokeh effect doesn't disappoint. However, consider that the size of the device is important and therefore somewhat unwieldy, especially for those with small hands or small pockets.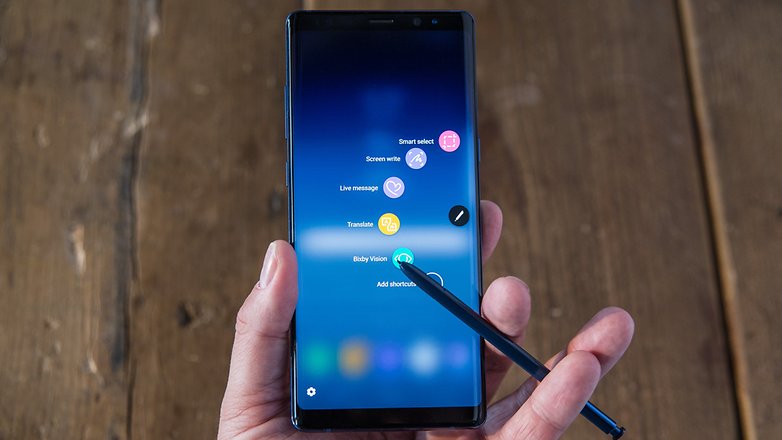 In terms of design, Note 8 also scores many points. Galaxy smartphones are trendy with curved glass and an aluminium frame. The finish is also impeccable. Finally, the Galaxy Note 8 offers excellent performance thanks to the Exynos 8895 processor supported by its 6 GB of RAM and 64 GB of internal memory.
How does the Galaxy Note 8 compare?:
The Galaxy Note 8 may have all the bells and whistles, but all those features have a tendency to strain its rather underpowered battery. Given what happened with the Note 7, we can forgive Samsung for being conservative with battery this time around.
Nonetheless, if you're looking for a top device that can run all day and then some, look no further than our next tip.
Best for battery life: Huawei Mate 10 Pro
The latest phablet from Huawei brings battery life that should inspire all smartphones on the market. The Mate 10 Pro reaches 48 hours of life without flinching. Even better, Huawei has a system to detect and manage power-hungry apps to improve resource management.
The 4,000 mAh battery can be charged very quickly thanks to Huawei's technology: in 30 minutes you can go from 0 to 58%. When fully charged, the Mate 10 Pro can play 20 hours of video, or last 2 and a half days with average use.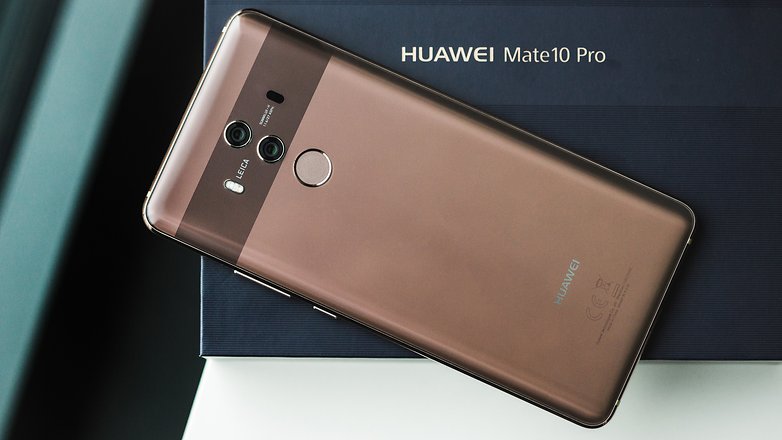 For the rest, the Mate 10 Pro is a complete smartphone package for all use cases. Despite its large 6-inch screen, it's completely comfortable to hold thanks to its new format, which only reinforces the good opinion that we have on the device.
It takes the best of the P10, and fixes its defects: a better battery life and an improved camera made in partnership with Leica. It's all under Android Oreo, the latest version of Android.
In terms of performance, the Mate 10 Pro is among the best. We just regret its heaviness, close to 170 grams, but that's the tradeoff to have such a huge screen and great battery life.
Best for photography: Google Pixel 2 and Pixel 2 XL
Google's second generation of Pixel flagships, the Pixel 2 and Pixel 2 XL, have earned their place among the best Android smartphones, and their number one spot in the category of the best camera phones is also well-deserved.
It's no surprise that we discover the Pixel 2 phones have the best camera of any smartphone on the market. Google has managed to make a device to match even the Galaxy S8 and Note 8 thanks to a perfect balance between software and hardware prowess.
The Pixel devices may not have the most striking design, but it is their pure Android experience that makes these phones impressive.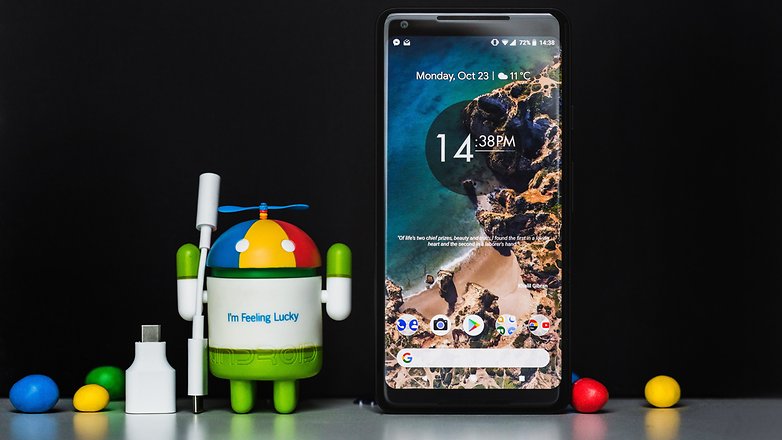 Now we turn to questions of budget. There are generally two options when trying to save money on a good phone. On the one hand, there are flagships from previous years, reduced in price. On the other, offerings from up and coming brands from China. Let's take a look at both in turn.
Best under $500: Samsung Galaxy S7
If you're looking for a great phone around $500, the choice is easy. The Samsung Galaxy S7 is still a great phone, even at a year old. And now that the Galaxy S8 has been released, it's an even better value than before.
The performance holds up and the photo quality is fantastic with the S7 and S7 Edge. The design is still modern and elegant, and it has water and dust resistance.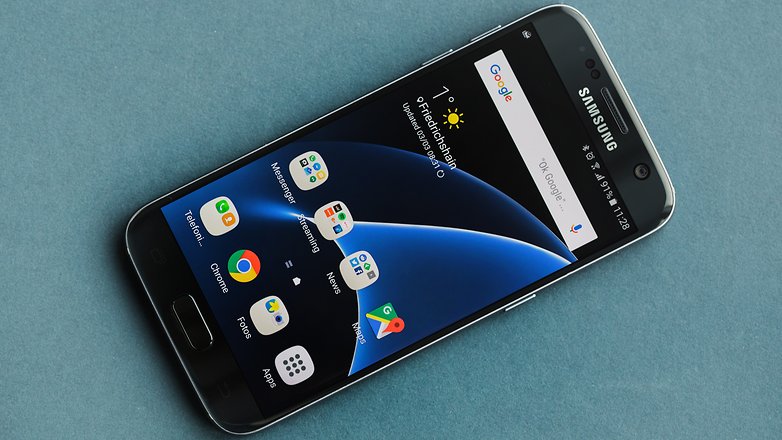 The Galaxy S7 has a 12 MP camera on the rear, and a 5 MP selfie cam. With a battery capacity of 3,000 mAh, the S7 is capable of getting through the day with ease. The internal memory is a sufficient 32 GB, expandable via microSD card. If you have the budget, the Edge version is even more of a joy.
So, last year's flagship still fights in this year's middle class. But it has to watch for up and comers from brands like Honor.
Best under $250: Honor 7X
With the successor of the 6X, Honor continues to set the bar very high. The brand was able to adapt once again to the needs of the digital generation. For people looking for a good, affordable phone, the Honor 7X is a good choice. It has the advantage of offering most high-end features, but with a price-performance ratio that leaves quite a few others on the sidelines - making it the cheapest phone on our list.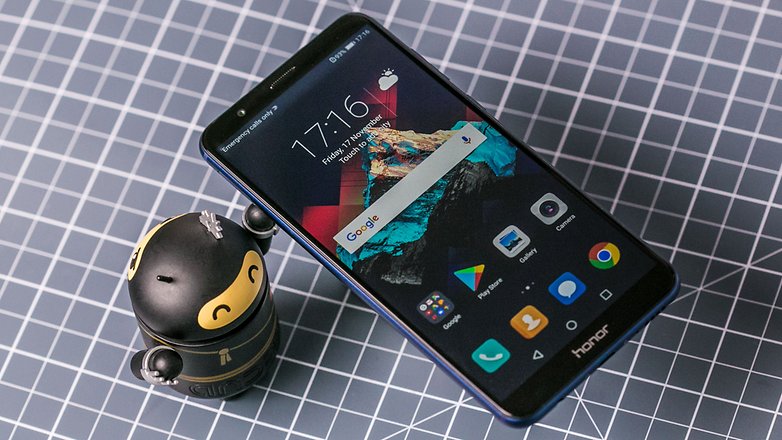 With regard to specs, this Android smartphone offers a 5.93-inch Full HD+ LCD display. High performance is delivered by the Kirin 659 processor, which manages resources well enough that, when paired with the 3,340 mAh battery, can keep the phone going for a day and a half.
With a dual 16MP+2MP rear camera, the quality of the photos and the videos is on par with what you might expect. The Honor 7X is available now for $199 on Honor's website.
Our final entry is a matter of taste important to many. Even budget phones nowadays are trying to be trend and give you the biggest screen possible. But what if you care more about portability? Well, there are still good options.
Best compact smartphone: Sony Xperia XZ1 Compact and the Samsung Galaxy A3 (2017)
I like big smartphones, but I'm well aware that this is not the case for everyone. For years, "compact smartphone" was synonymous with the low-end. This is always the case at present, because the options are limited in this category. However, there are two interesting contenders for fans of "small" screens.
Sony Xperia XZ1 Compact
Not everyone likes big smartphones and that's where the Sony Xperia XZ1 Compact comes in. This device incorporates a screen smaller than most of the devices released this year and shows that even the "mini" can challenge the big flagships. Especially because, despite its size, it does not forgo high-end equipment.
The Xperia XZ1 Compact features a 4.6-inch HD screen, 2700 mAh battery, 19 MP rear camera and Snapdragon 835 processor for excellent performance.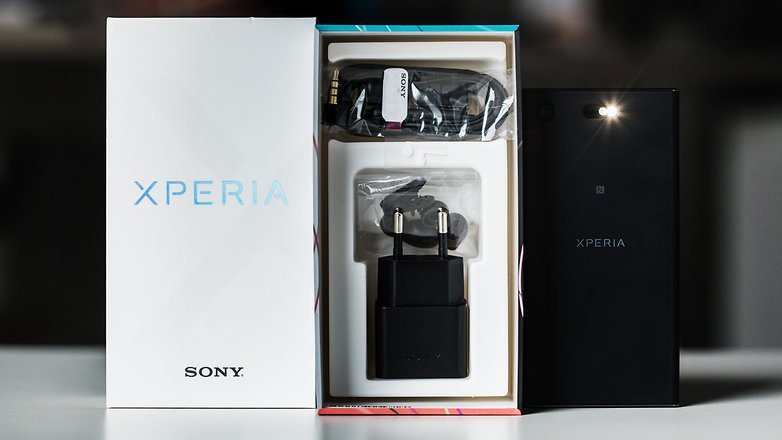 Samsung Galaxy A3 (2017)
Less upscale than the XZ1 Compact, the Galaxy A3 (2017) is an option for those who want a mid-range compact phone at a cheaper price that Sony's mini-flagship.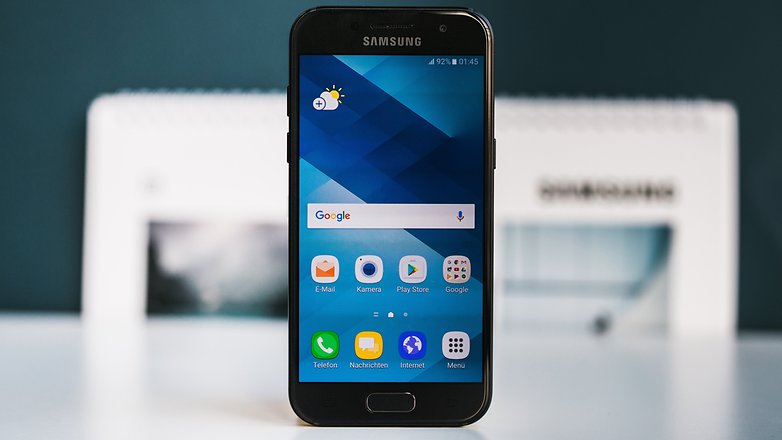 It is quite rare to see a miniature version of a phone as nice as the S7, but the A3 was clearly inspired by it. The features of the Galaxy A3 (2017) are not those of the high-end, but they are getting a bit closer.
The Galaxy A3 is powered by the Exynos 7870 processor, providing adequate performance. While its small size, battery life is one of its main assets, but it doesn't disappoint in terms of performance - it is average for a mid-range but enough for everyday use. The camera isn't great, but for such a low price, it is perfectly fine.
The A3 (2017) is also resistant to water and dust, which is a nice touch.
More details:
Which phones will rise to the top?
This ranking is updated every month according to the new products that arrive on the market and our tests. The next smartphones that could change this calendar are the future Galaxy S9 or the new Galaxy A5 or A3 (2018) for the compact smartphone category.
So, be ready to find new names in the list soon and don't hesitate to tell us in the comments what kind of devices you would see in our selection in which category.
What do you think? What phone you would you like to see in our selection? What is the best Android smartphone of the moment according to you?
This article has been rewritten since its first publication, so some comments may no longer be applicable.