A number of new Android smartwatches have been launched, catering to everyone's needs and tastes. The big question is: which smartwatch is the right one for you? The options out there are within everyone's reach, as most of the latest wearables are strong performers, very well designed and relatively cheap. Now that we've had a chance to complete our full reviews, we've been able to compile our list of the best Android smartwatches available today.
Jump to section:
Best smartwatch overall: Asus ZenWatch 3
You'll often hear people say "third time's a charm," and this is certainly the case with Asus' latest smartwatch. The display, quick recharge time, long-lasting battery, etc make it the best watch on the market. Asus has targeted millenials with the design of the ZenWatch 3. This smartwatch with its three buttons looks much sportier than other watches that the company has so far released, for a more personal and unique twist. The new design also comes with IP67 certification, meaning it is resistant to water and dust.
To date almost all Android Wear smartwatches have come equipped with the Snapdragon 400. Asus has set the margin a little higher now, as the ZenWatch 3 comes with Qualcomm's Snapdragon 2100. When we put it to the test, we found the performance was solid.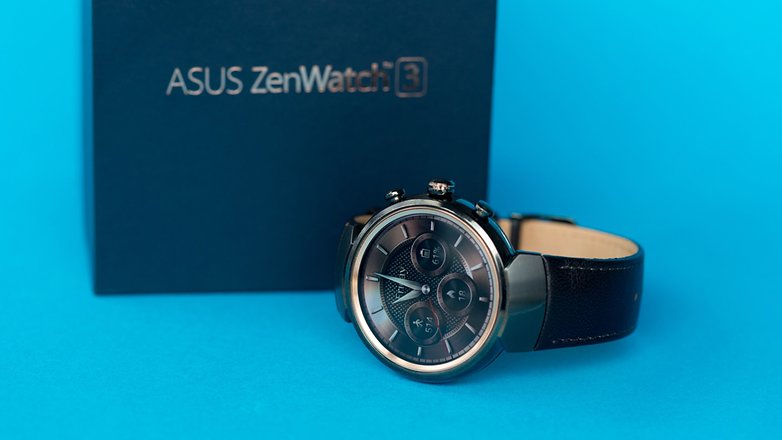 There is no built-in pulsometer, GPS or SIM capability. For sports, navigation or connecting to the internet without being tethered to a cell phone, you should look elsewhere. The ZenWatch 3 offers the basics you expect from a smartwatch: notifications, fitness tracking, playing music via Bluetooth, hands-free operation features and more.
Lowest price: Asus ZenWatch 3
Best price
Asus ZenWatch 3: Technical specifications
Display:

1.4-inch, circular, AMOLED

Resolution:

400 x 400 pixels, 287 ppi

Size:

45,2 x 10,65 mm

Processor:
Qualcomm Snapdragon Wear 2100,
Quad-Core, 1,2 GHz


Internal Storage / RAM:
4 GB / 512 MB RAM
IP:
IP67 Dust and water resistant
Price:
$209.00
Battery:
340 mAh
Best smartwatch design: Huawei Watch
Huawei has succeeded where many manufacturers have gone wrong: it made a watch that looks good and performs well. That's not to say that the Huawei Watch's performance is substandard, but with its relatively weak battery life, no ambient light sensor and a couple of interface problems, Huawei's wearable is a little behind the likes of the Moto 360 (2015). That said, if you want the best looking watch on Android - this is it.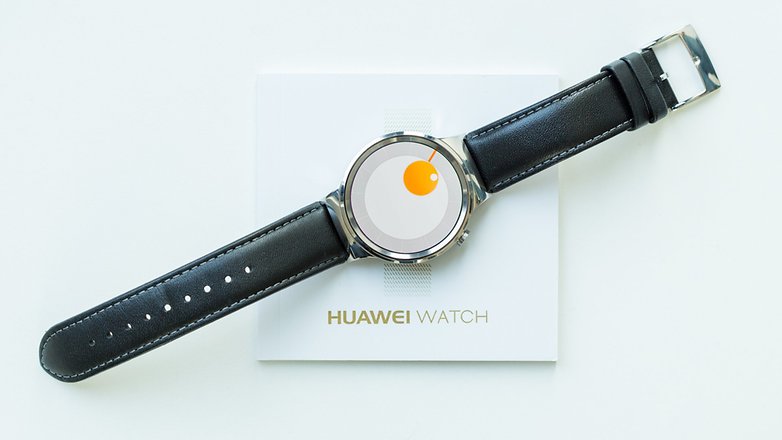 The larger of the two watches available is the ladies' variant. The watch face can come encrusted with Swarovski crystals, but only with leather bracelets. Whilst the popularity of the Huawei smartwatch has endured the price has dropped, so it is now one of the cheapest high quality Android wearables around today.
Huawei Watch: Technical specifications
Display:
1.4-inch, circular, AMOLED
Resolution:
400 x 400 pixels, 286 ppi
Size:

42 mm x 11,3 mm

44 mm x 12,5 mm

Processor:
Snapdragon 400, 1.2 GHz
Internal Storage / RAM:
4 GB / 512 MB RAM
IP:
IP67
Price:
$199.99
Battery:
300 mAh
Best smartwatch for making calls: LG Watch Urbane 2nd Edition 3G
The LG Watch Urbane 2nd Edition (3G) gets top marks with a full round display, a large battery and a great mobile interface. Its design is also a big success, though some people have mentioned that the watch face is a bit too tall.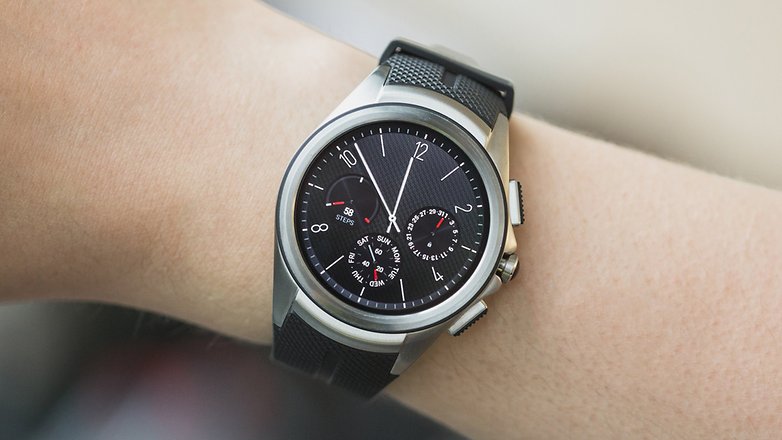 One special feature which is unique for an Android Wear watch: You can insert a nano SIM card, which allows you to make calls or send SMS. That said, this isn't a "must have" feature as you can easily sync the smartwatch to your smartphone thanks to its Bluetooth connectivity. All in all, its a well rounded device and is it expected to become cheaper over time, making it an attracted Android Wear option.
LG Watch Urbane 2nd Edition (3G): Technical specifications
| | | | |
| --- | --- | --- | --- |
| Display: | 1.38-inch, circular, AMOLED | Resolution: | 480 x 480 pixels, 348 ppi |
| Size: | 47 x 47 x 14 mm | Processor: | Qualcomm Snapdragon 400 |
| Internal Storage / RAM: | 4 GB / 768 MB RAM | IP: | IP67 Dust and water resistant |
| Price: | $219.99 | Battery: | 570 mAh |
Best smartwatch for hiking: Samsung Gear S3
Hands down the best smartwatch for sports and hiking is the Samsung Gear S3. It comes in two versions: Classic with a leather strap and Frontier with a silicone strap. Both are water and dust resistant. Samsung uses its own operating system called Tizen, but it is still compatible with all smartphones. The Gear S3 also comes with Bluetooth, so once you've set it up you will be able to receive SMS, notifications and calls from your smartphone.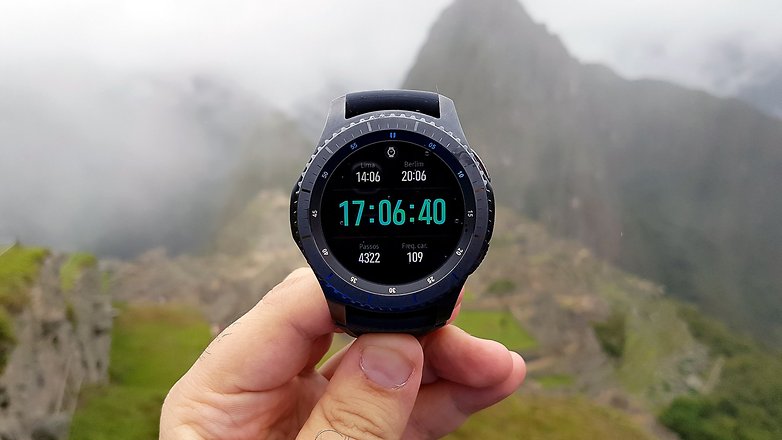 The smartwatch comes with GPS, a speedometer, barometer and an altimeter, so it is the ultimate hiker's companion. Athletes can use the smartwatch to measure their pulse and count their steps. You can store MP3 files on the watch itself and listen without having your phone paired if you're out for a run. The price of the Gear S3 is higher than most other Android Wear devices today, with prices starting at $299. That said, from what we've seen, it's worth the cost.
Lowest price: Samsung Gear S3
Best price
Samsung Gear S3: Technical specifications
| | | | |
| --- | --- | --- | --- |
| Display: | 1.4-inch, circular, AMOLED | Resolution: | 360 x 360 pixels, 278 ppi |
| Size: | 49 x 46 x 12,9 mm | Processor: | Exynos 3250 |
| Internal Storage / RAM: | 4 GB / 768 MB RAM | IP: | 57g / IP68 |
| Price: | $299.00 | Battery: | 380 mAh |
Best smartwatch for sport: Huawei Watch 2
In terms of elegance the Huawei Watch 2 can't really keep up with the first generation, but why would it want to? With the plastic casing and the sporty look, this smartwatch is clearly aimed at active people looking specifically for a sports watch. Huawei Watch 2 comes equipped with a number of training modes, sensors and monitors for all your sporting needs: GPS, Bluetooth, heart rate monitors, WiFi, even NFC, are all present and accounted for here.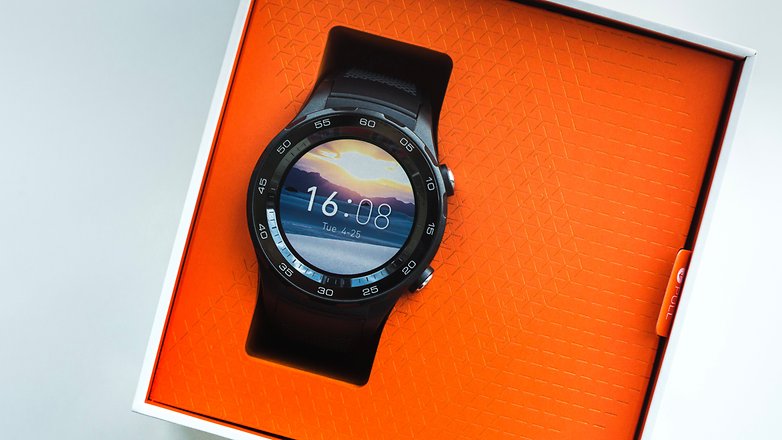 The Huawei Watch 2 also has other advantages. These include the current Android Wear 2.0 operating system, an optional SIM slot for nano SIM cards, and a microphone and loudspeaker for your calls. Not bad for the $259.99 price tag it now has, and it's only going to get cheaper over time.
Huawei Watch 2: Technical specifications
| | | | |
| --- | --- | --- | --- |
| Display: | 1.2-inch, circular, AMOLED | Resolution: | 390 x 390 pixels, 326 ppi |
| Size: | 48.9 x 45 x 12.6 mm | Processor: | Qualcomm Snapdragon Wear 2100 |
| Internal Storage / RAM: | 4 GB / 768 MB RAM | IP: | IP68 |
| Price: | $259.99 | Battery: | 420 mAh |
Android Wear smartwatch buying guide
If you've decided to take the plunge and invest in a smartwatch, you've got a few decisions in front of you, the first of which is whether you want an Android Wear device or something else?
There are other smartwatch options available running on Samsung's Tizen platform as well as interesting devices by Pebble and Omate. Assuming you're focused on Android Wear though, we'll continue.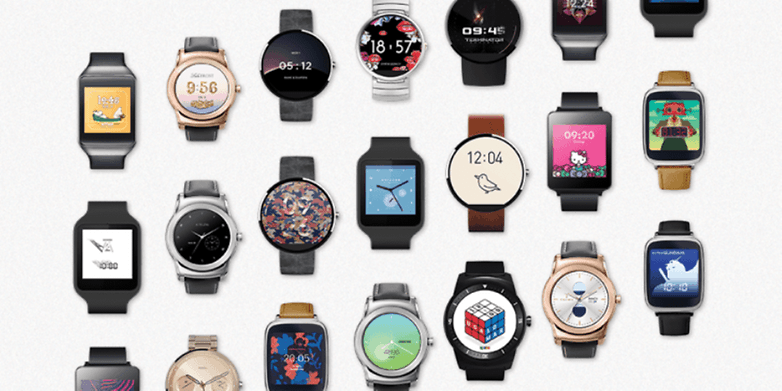 What to consider when buying a smartwatch
There are a few things to think about: size and weight, style, display type (some displays are easier to read outdoors than others), battery size and so on. Consider what you want from your watch and how you plan to use it. Some may like to use it for health and fitness, others may choose to wear it for work so they can keep in contact with the office. All of them offer a degree of water-resistance, are reasonably light and not overly expensive - you could even consider them cheap compared to conventional watches!
If you plan to never take your smartwatch off except to charge it, then a large battery is critical. If you're outdoors a lot then you might want to opt for a smartwatch with an LCD display. OLED displays are better for battery life but they are not always so visible in the sunshine.
Internally, most Android Wear watches are about the same, so there's no real technical advantage of one over the other. Battery size and life, screen resolution and type are the main considerations. If you have a very slim wrist you might want to avoid the particularly large designs, so size is a consideration too. Arguably the biggest factor will be style – you want the watch you wear to look good, after all.
Do you own any Android wearables? Which would you say is the best Android smartwatch? Tell us what you think in the comments.